New generation of super-precision bearings: a tradition in evolution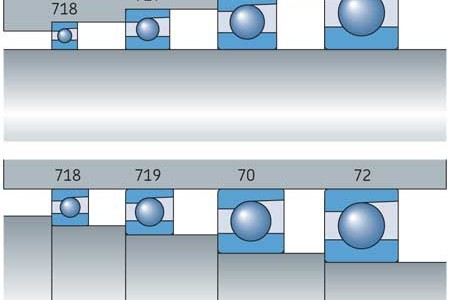 Désolé, cet article est seulement disponible en English.
RÉsumÉ
Machine tool manufacturers inhabit a world where productivity, precision and performance are bywords.
With the push for higher-speed operation, while maintaining process stability, SKF has introduced new series of super-precision bearings with machine tool and related applications in mind. These new series are the result of collaboration between SKF engineers and their colleagues at SNFA, specialists in machine tool bearing design, who became part of the SKF Group in 2006.
L'utilisation à des fins de reproduction du texte ou des photos de cet article en ligne est soumise à l'approbation de la rédactrice en chef (
EVOLUTION@SKF.COM
). Il est possible de citer gratuitement des passages des articles, mais mentionnez la source Evolution, le magazine des affaires et techniques de SKF (
WWW.SKF.COM
). En cas d'incertitude, contactez la rédactrice en chef.