Potencia vertical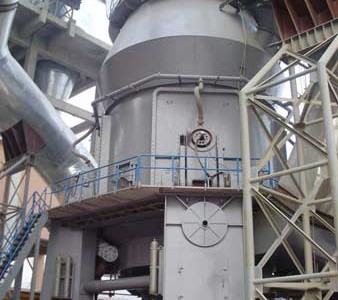 Sorry, this entry is only available in Español.
Summary
Tianjin Shiming Powder Technique Equipment Co. Ltd., fundada en 2003, es una empresa líder en el diseño de molinos verticales de rodillos en China. Sus productos son muy utilizados en la producción de cemento, acero, energía eléctrica y metales en general. Da empleo a 50 personas y obtuvo un valor de producción de 800 millones de yuanes (78 millones de euros) en los 10 primeros meses de 2009. La empresa es filial de Tianjin Cement Industry Design & Research Institute Co. Ltd. (TCDRI), una empresa pionera que ha impulsado la evolución de la tecnología de producción de cemento en China desde su creación en 1953. TCDRI es actualmente filial de China National Materials Group Corporation Ltd., una empresa estatal administrada directamente por el gobierno central.
If you are interested in using the text and images contained within this online magazine for publication, please contact the Editor-in-Chief on e-mail
EVOLUTION@SKF.COM
for approval. You are welcome to quote from our articles free of charge, but please credit the source as 'Evolution - the business and technology magazine from SKF (
WWW.SKF.COM
) If in doubt, please contact the Editor-in-Chief.