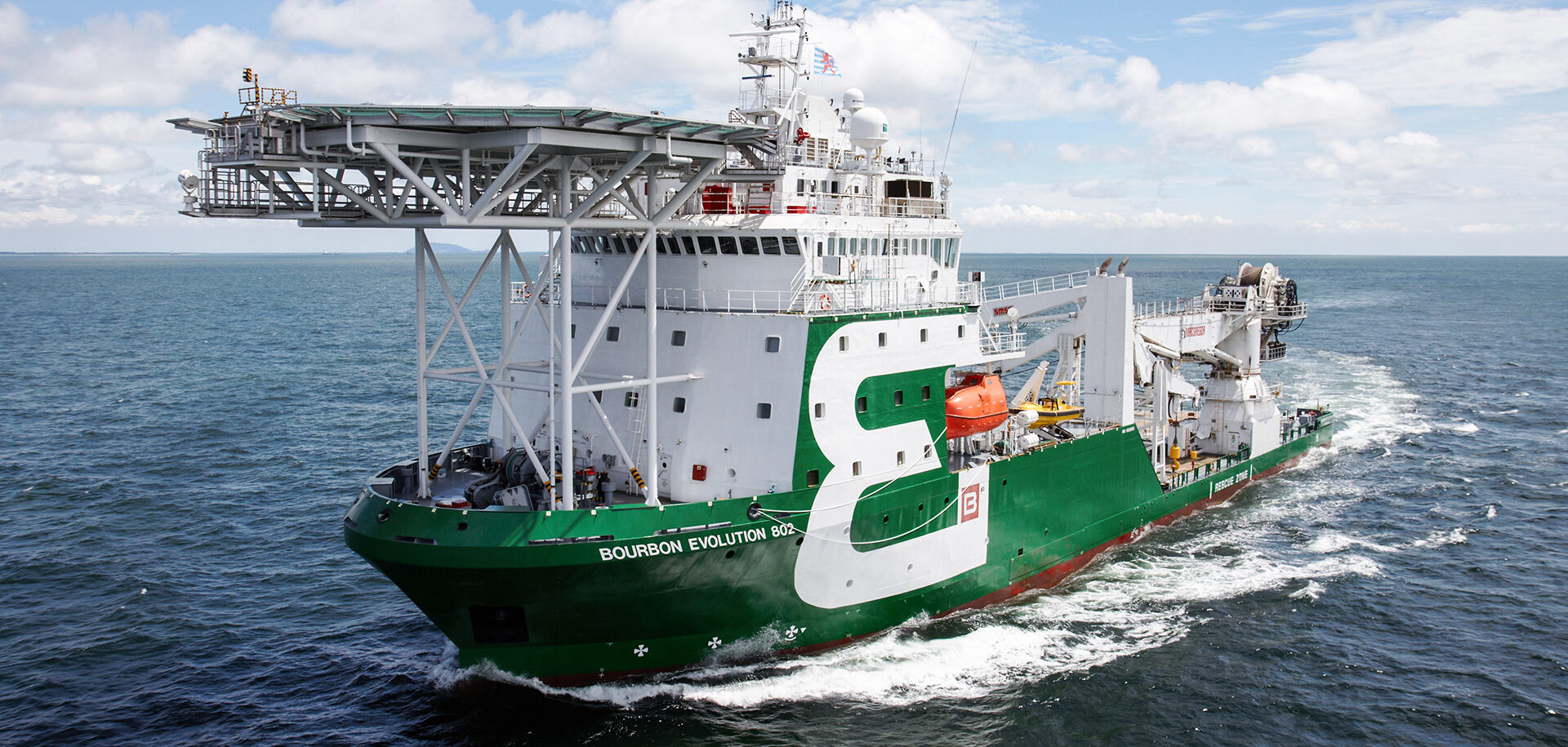 Remote vibration analysis brings benefits to Bourbon's ships
A leading player in the offshore services sector is using SKF's online condition monitoring system to track the health of its advanced marine propulsion systems.
Headquartered in France, the Bourbon Group operates a fleet of around 285 specialized vessels that work in more than 30 countries across the world. The company began life 75 years ago exporting sugar and rum to Europe from Réunion Island in the Indian Ocean, but today it focuses on offshore services, supplying marine logistics and technical services to companies in the oil and gas as well as wind energy sectors.
That's complex and difficult work. Bourbon's vessels are involved in a broad range of tasks, from towing, anchoring and positioning offshore installations to the inspection, maintenance and repair of structures up to 4,000 metres below the surface. Every day, its fleet of high-speed passenger and light cargo transport vessels carry around 3,000 people between their onshore bases and offshore workplaces.
Minimizing unplanned downtime is critical in the offshore sector, where the unavailability of a vessel could compromise the timeline of a major windfarm project or the installation of an oil platform costing millions of dollars. Overall, Bourbon's vessels spend more than 75 percent of their time at work, which leaves little time for unexpected breakdowns.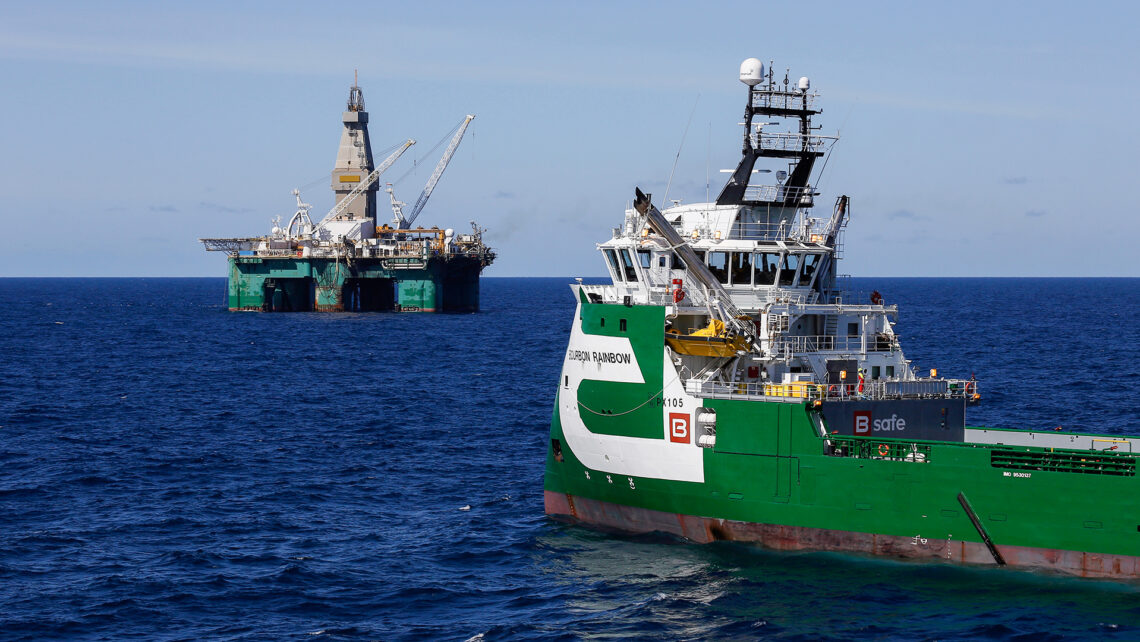 Digital offshore solutions
To keep those vessels in a safe, productive condition, the group relies on the skills of its crews and on the support of around 40 experienced engineers at Bourbon Tech Solutions, its dedicated technical services business based in Romania.
We have a significant focus on condition-based maintenance.

Raphaël Brière, managing director of Bourbon Tech Solutions
"Our business supports every vessel in our fleet, and we also provide services to third-party ship owners," explains Raphaël Brière, managing director of Bourbon Tech Solutions. "For Bourbon, we have three missions: first, we help the ship management teams optimize their vessels' technical reliability and lifecycle; second, we provide innovative digital solutions across the fleet; finally, we provide docking services as each vessel goes in dry dock every five years."
A major element of that digital mission is a program called Bourbon Smart Shipping. Initiated around five years ago, its aim has been to deploy the latest technologies to improve the safety, operating performance and maintenance of the fleet.
"We have a signific‍ant focus on condition-based maintenance," Brière explains. "We are looking for tools and methodologies that allow us to anticipate problems so we don't experience unplanned downtime due to breakdowns."
The offshore industry is highly competitive too, which means companies such as Bourbon need to keep an eagle eye on costs. "We are not interested in technology for its own sake," says Brière. "We take a reliability-based approach to everything we do, so we concentrate on finding solutions to clearly identified problems."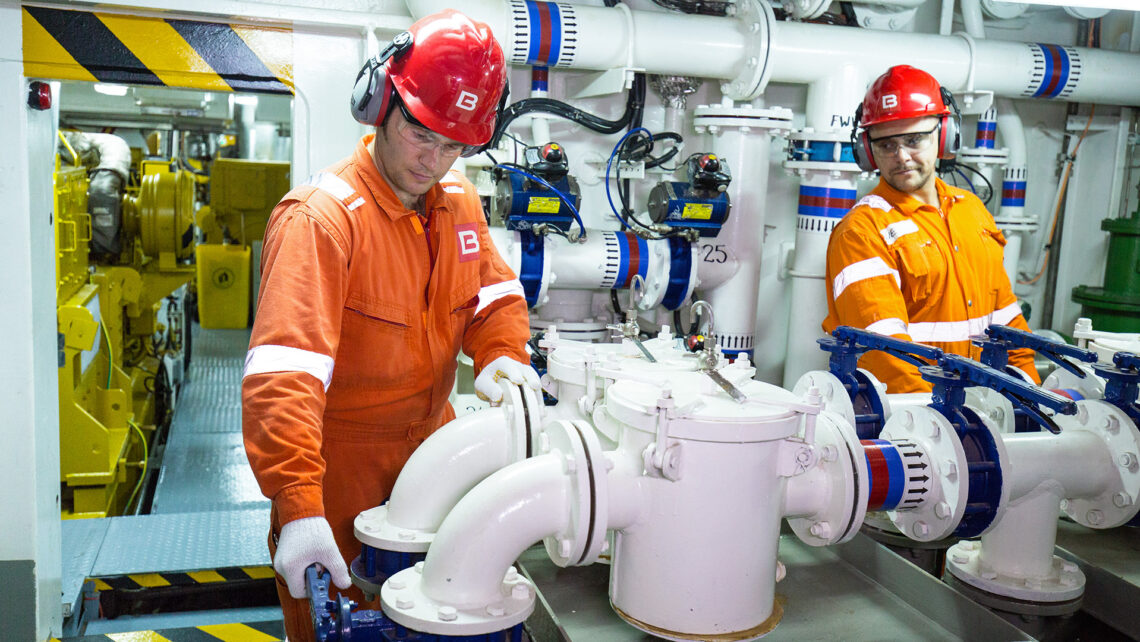 Using vibration analysis to spot common issues
One such problem was failures in the huge alternators and motors that play a critical role in the propulsion of many of the company's ships. To maximize efficiency and manoeuvrability, most offshore service vessels operate their propellers with electric motors. The power for those motors comes from an array of alternators linked to the vessel's engines.
"A vessel might have as many as 16 alternators, and these are large pieces of equipment around 2 metres in diameter," says Brière. "The failure of a single alternator can significantly compromise the operation of the vessel."
One proven way to identify common issues such as bearing or shaft damage in electrical machines is through vibration analysis. Bourbon's technical teams have many years of experience with this approach, which is conducted by default when vessels come in for maintenance or dry dock. But since that doesn't happen very often, there is plenty of time for a problem to develop unseen while a ship is away from home.
"Vibration analysis is most effective when you can track the status of an asset over time," says Brière. "With more regular measurement, we can look at trends, to see if we have an issue that is becoming more serious."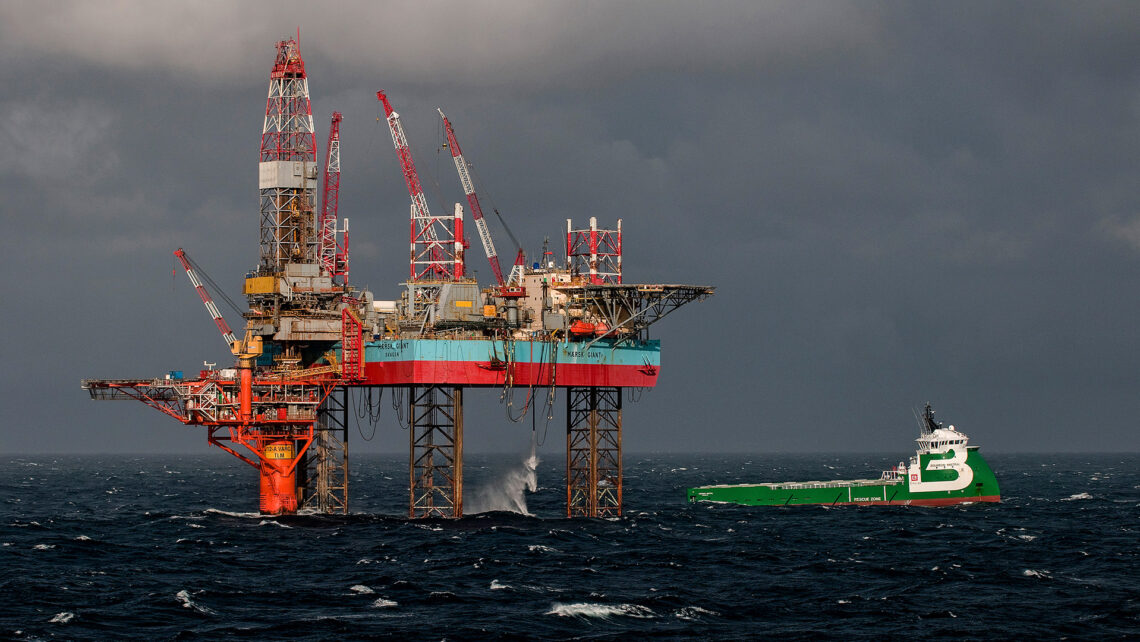 SKF's simple but powerful solution
When Raphael Brière's team started to look for a way to spot recurring vibration issues, it turned to SKF for help.
The solution proposed by SKF reliability experts was simple but powerful. Analysing vibration data is a highly skilled process and it isn't practical to put a specialist condition monitoring engineer on every vessel. But with the right tools, data collection can be completed by the crews themselves.
To make that job as simple and error-free as possible SKF proposed installing special measurement studs at specific locations on each machine. Crew technicians can then use a handheld probe to measure vibrations periodically, guided by clear visual instruction on a tablet computer that also records the data they collect.
That data is then transmitted automatically via a wireless internet connection to the SKF cloud. That can happen anywhere in the world, even when the vessel is operating at sea. From the cloud, the data is accessible to Bourbon Tech Solutions' team for analysis by its condition monitoring specialists.
Each time they receive a new set of data from a vessel, the analysts will prepare a report that summarizes the condition of the asset and includes a series of recommended maintenance actions. Those actions are each allocated a priority and a suggested timescale, so ship managers can make appropriate adjustments to their maintenance plans or, if required, to a vessel's route and work schedule.
After a successful pilot project on one vessel, Bourbon has now equipped nearly 50 vessels in its fleet with vibration collection technology, with more installations planned. Crews typically collect data from alternators and motors once every quarter, allowing the analysts both to spot significant changes in a machine's condition and to look for subtle trends that happen over time.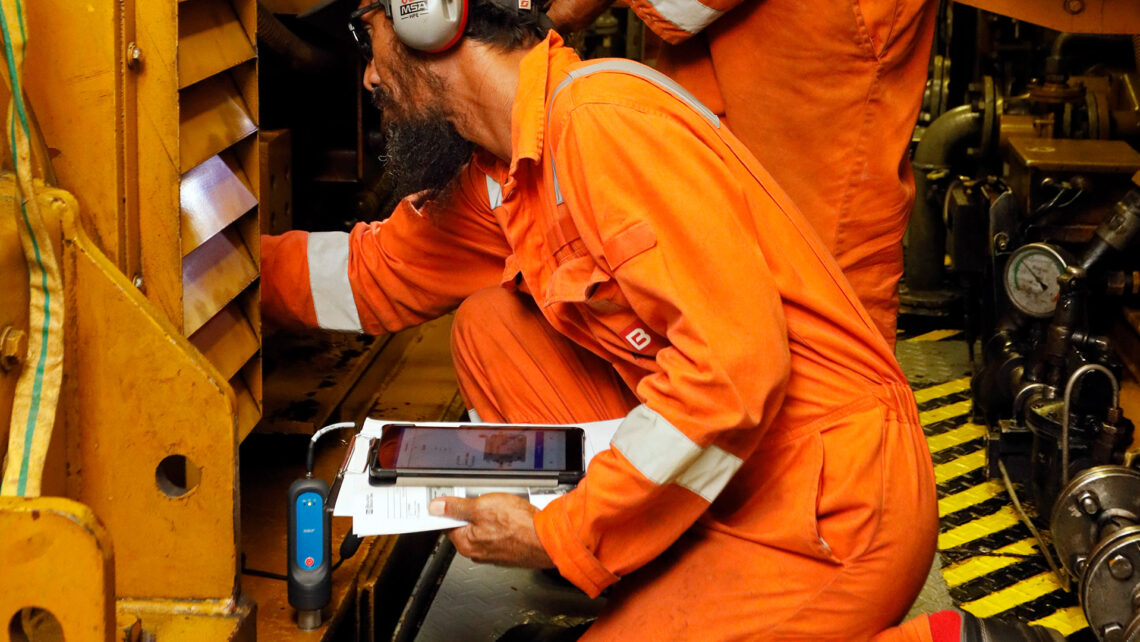 Great results from initial vibration analysis
The project is already helping Bourbon and its crews improve the way that crews cope with mechanical issues.
"In February 2022, the vibration analysis identified a problem with a bearing in the main propulsion motor of Bourbon Explorer 519, one of our offshore supply vessels," says Brière. "Because we spotted the problem before it became too severe, we were able to keep operating the vessel, while carefully monitoring the bearing, for another three months." Once the ship was safely back in port, maintenance crews replaced the failing bearing in a scheduled intervention.
From the waves to the cloud, Bourbon's ships are seeing the benefit of SKF remote vibration analysis.