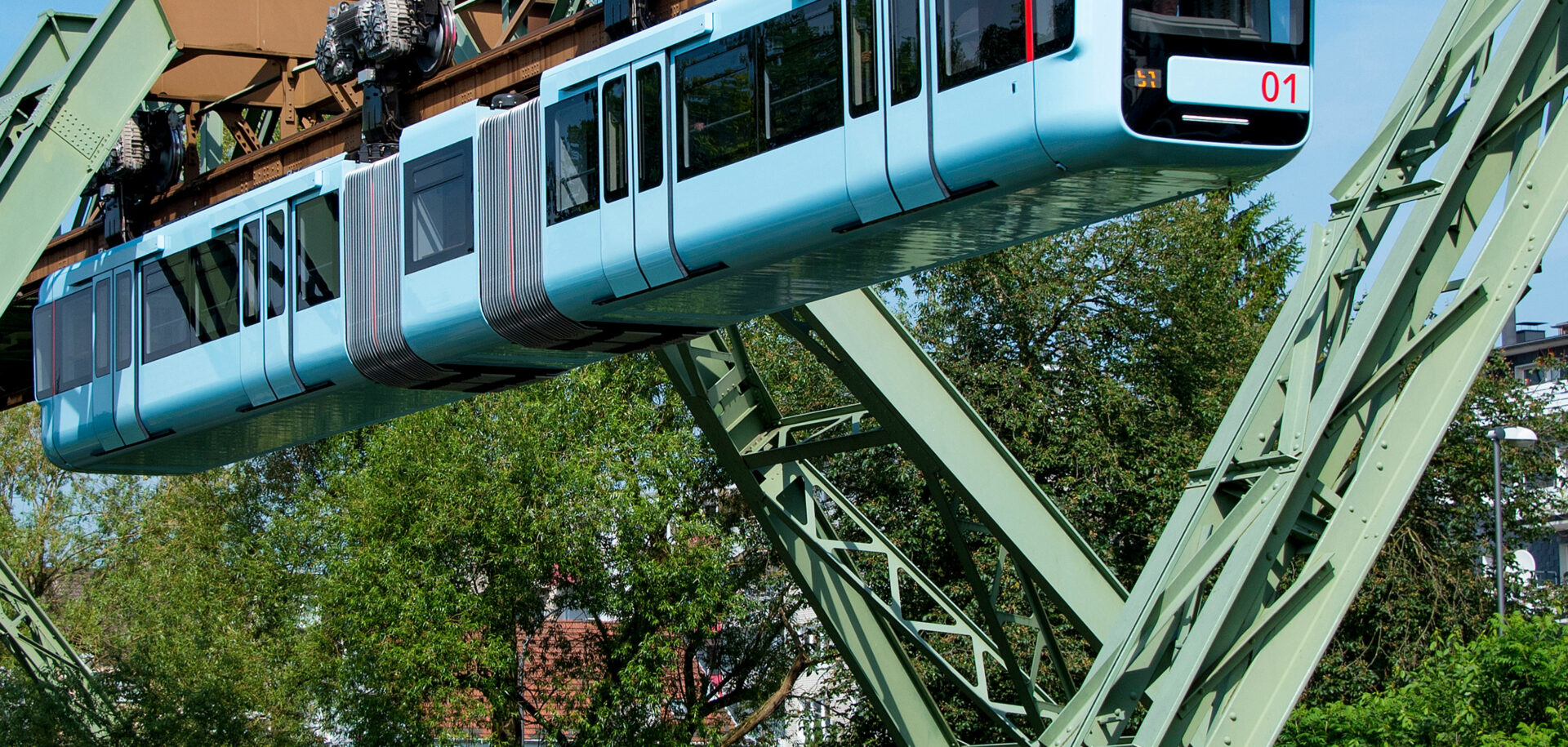 The silence of the trains
The suspension railway in the city of Wuppertal, Germany, is a world-famous landmark and has been carrying passengers at up to 12 metres above the ground since 1901. The designers of this special rail solution looked to the skies for inspiration due to the cramped space conditions on the ground. When the plan for the railway was made at the end of the 19th century, Wuppertal's city centre was very densely built up. Therefore, the only place that could accommodate public transport was above the river Wupper that gave the city its name.
Nowadays, the railway runs along a route extending 13.3 kilometres, 10 of which are directly above the river. During­ rush hour, 22 cars run with three carriages every 10 minutes. They often pass close to residential buildings, which is why the operator WSW (Wuppertaler Stadtwerke) wants them to travel particularly quietly. To achieve this, an innovative solution from SKF is being used – the EasyRail Airless wheel flange lubrication system, which reduces friction between the wheel flange and the rail edge, thereby cutting noise emissions considerably.

The system is designed so that the lubricant is supplied from a container pump to the electromagnetic dosing pump via a loop. The electromagnetic pump applies a predefined quantity of lubricant on the wheel flange without using compressed air. This pump-nozzle unit is equipped with a heating system that provides reliable delivery of lubricant, even when surrounding temperatures are extremely low.
Thomas Kaulfuss, technical operations manager at WSW, describes the cooperation with SKF as excellent. "It was a great team effort and we will achieve our objective of keeping noise levels to a minimum," says Kaulfuss.