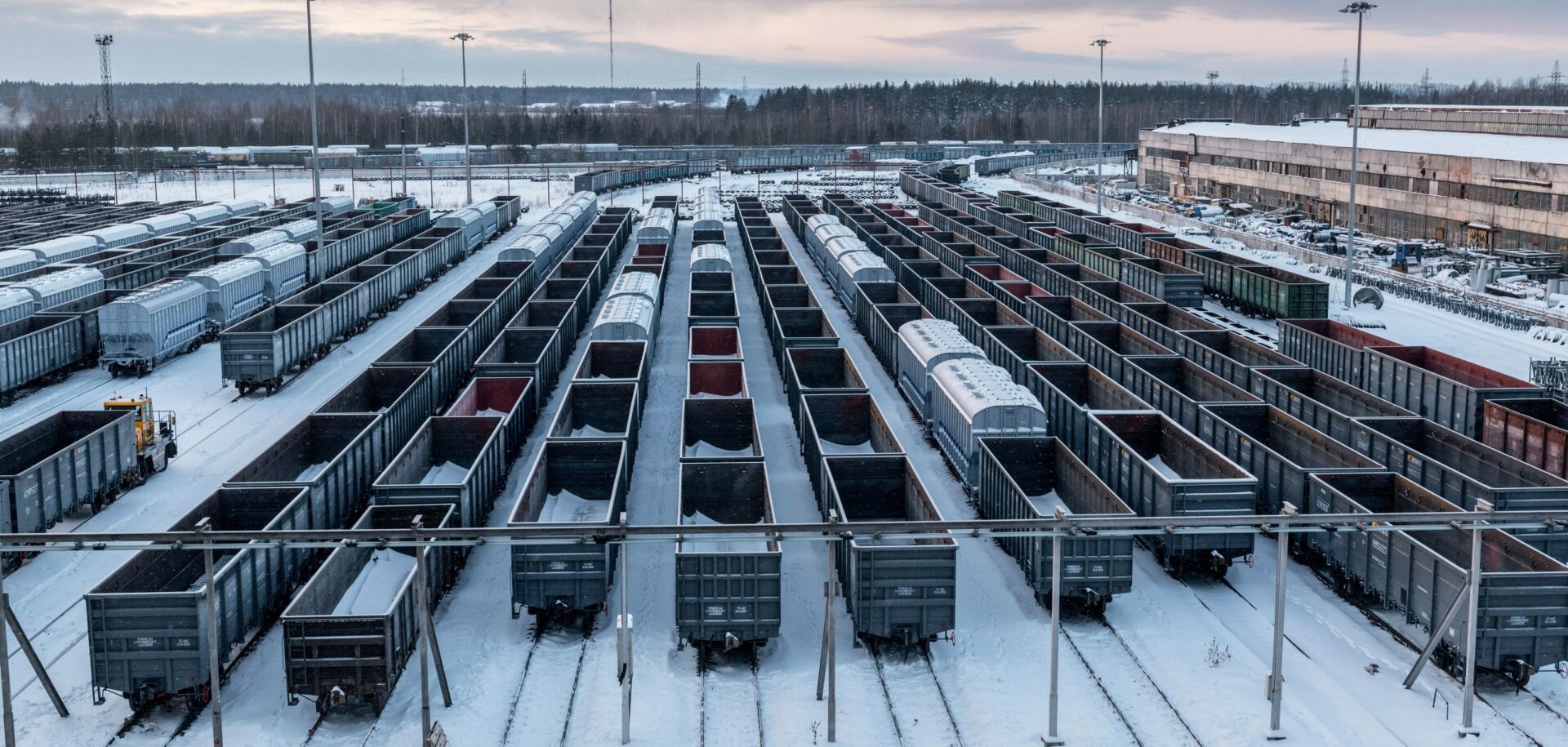 Reloading Russia's railways
In just five years, United Wagon Company has used new designs, new technologies and a comprehensive, vertically integrated approach to become a leading manufacturer of a new-generation freight cars in the Commonwealth of Independent States.
SKF CTBUs
UWC uses SKF's compact tapered roller bearing units (CTBUs) for the wheel and axle sets of its new freight cars, but collaboration between the two companies doesn't stop there. As part of its integrated approach, UWC is also creating a dedicated bearing maintenance center at Titran-Express, its servicing subsidiary, which is also located at its Tikhvin site.
This will be the first licensed service center for the reconditioning of CTBUs in Russia, and it represents another innovation milestone as SKF will be the first manufacturer of CTBUs to participate in the creation of an "independent" service center for the reconditioning of its products in Russia.
Russia leads the world in shipping goods by rail. Rail accounts for 87 percent of total goods transportation in the country, compared with 48 percent in North America and 18 percent in Western Europe. But Russian railway rolling stock is largely antiquated, with many of the designs currently in use dating from the Soviet era. There is an urgent need for renewal.
This is precisely what United Wagon Company (UWC) set out to do when it was founded in 2012. The company invested some $1.5 billion in a new state-of-the-art manufacturing center in the town of Tikhvin, about 125 miles east of St. Petersburg, and began producing a new generation of freight cars using a Barber bogie design developed in partnership with the U.S.-based Wabtec Corp.
We have highly educated personnel, high-quality components and a comprehensive quality-control system. All of that enables us to set a very high standard.
Igor Korotkov, chief production engineer at TVSZ's mechanical manufacturing department
The new Tikhvin Freight Car Building Plant (TVSZ) is highly automated, with 20 production lines equipped with more than 100 robots. "We have a great advantage over our competitors," says Igor Korotkov, chief production engineer at TVSZ's mechanical manufacturing department. "Our factory was built and opened very recently, with new equipment that meets all the necessary specifications and certifications.
United Wagon Company
Founded in 2012 in Moscow, Russia.
Engineering R&D in St. Petersburg.
Main production facility in Tikhvin.
Provides integrated services in manufacturing and transportation, including leasing, engineering and maintenance of freight cars.
Produces up to 20,000 freight cars per year.
Has a workforce of 10,000 employees.
"We have highly educated personnel, high-quality components and a comprehensive quality-control system," Korotkov says. "All of that enables us to set a very high standard. We're tops in terms of both productivity and quality."
These claims have been backed up with results. In the five years since the plant opened, UWC has captured a market share of more than 40 percent in Russia's freight car supply sector and is scheduled to produce up to 20,000 freight cars in 2017.
Thanks to design and construction innovations, the new cars feature a host of benefits. For example, the new cars will require servicing only every 500,000 miles, compared with every 70,000 miles for the previous generation of cars, and overall running costs will be reduced to one-third of those of older cars. Similarly, the new cars can accommodate an axle load of more than 25 metric tons, surpassing the upper limit of 23.5 metric tons for the previous generation.
Meanwhile, even with the heavier loads that the new freight cars can carry, there is no extra wear and tear on the railway tracks. In fact, UWC and Wabtec have managed to reduce the negative impact on the lines, which resulted in a positive economic effect for Russian Railways, the government company that manages and operates Russia's railway lines and permanent infrastructure.
The overall approach taken by UWC has been one of vertical integration. Alongside its manufacturing facilities, it has an engineering R&D center in St. Petersburg, a leasing and transportation company, the Titran-Express service center at its Tikhvin plant (see fact box), and NPC Springs in Izhevsk, which has a production capacity of 30,000 car-sets of railroad springs per year.
Roman Savushkin, UWC's CEO, says this approach provides significant advantages over competitors, given the cyclical nature of the industry, which was hit hard by the financial collapse of 2008. "The company's business model ensures stability and effective cooperation between our subsidiaries at all stages of value creation, from design to distribution of the product," Savushkin says.
At present, the prospects for that market are looking good. According to industry analysts, some 300,000 rail cars (30 percent of those currently operated on the Russian railways) are the potential demand by 2022. With production across the country at about 40,000 cars a year, UWC appears to be excellently placed to play its market maker part in the much-needed renewal of Russia's rolling stock.