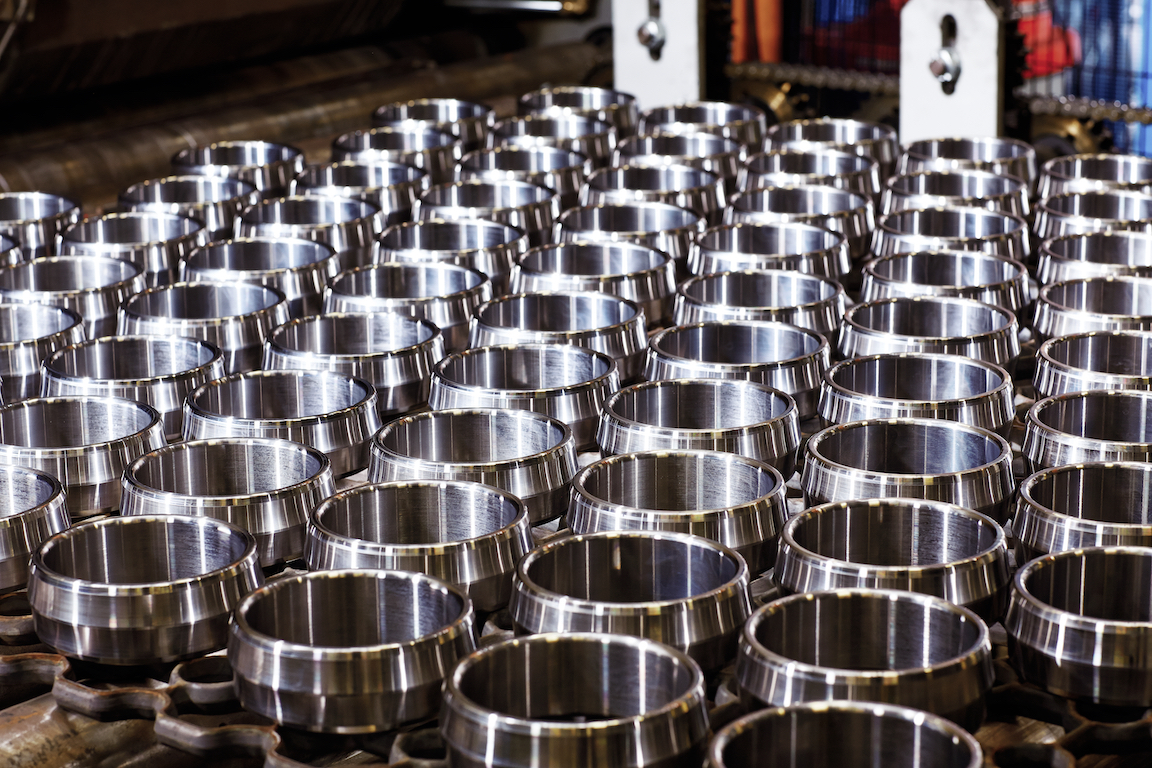 The supply chain
Headquartered in Wels, Austria, TGW Logistics Group manufactures and supplies systems that keep the world's distribution centers running smoothly.
Facts
TGW Logistics Group
Based in: Wels, Austria, with 14 subsidiaries around the world
Founded: 1969
Employees: 1,700 globally, 1,100 in Wels
Sales (2012/13): $533 million, more than 95 percent exported
www.tgw-group.com
Related Links
Sales Contact
Karl Heinz Aichhorn, Karl.Heinz.Aichhorn@skf.com
Distribution centers are key elements of modern supply chains.
For goods to be transferred from the manufacturers who produce them to the retailers and wholesalers who sell them, sophisticated staging points are needed. Typ­ically taking the form of large warehouses, distribution centers stock vast numbers of individual products and are the point from which deliveries emanate.
Ensuring that such operations run efficiently is a key focus of TGW Logistics Group, one of the world's largest general contractors, suppliers and manufacturers of systems for distribution centers.
"We make integrated logistics systems," says TGW Logistics Group's managing director, Harald Schröpf. "We help to make distribution centers more efficient with automated solutions."
Inside modern distribution centers, incoming goods are typically placed on conveyors. From there they are picked up by crane-mounted shuttles and moved to their storage locations. Goods are stored on vast networks of racks, and the cranes travel rapidly back and forth between the racks, often climbing as high as 20 meters (67 feet) to deposit products.
The process is reversed for outgoing goods, with the shuttles working quickly to remove the required goods from the racks and place them on an outbound conveyor to prepare for transportation to picking stations or directly to outbound to be delivered to the customer.
TGW has its global headquarters in Wels, Austria, and Schröpf says the company offers "a complete service for the entire distribution center, from planning and conception through realization to maintenance and after-sales service."
TGW's customers rely on the company to help them achieve their efficiency goals. For example, fashion retailer Esprit wanted every delivery to its stores not only to contain the right products, but also to be packed in the cartons in a customer-specific sequence. This was to enable shop staff to remove and place them onto the shelves efficiently.
"We came up with the idea of making each line of the order into a separate task, with everything ending in a buffer, so that it could be sorted into the right order," Schröpf says.
This was largely a software challenge, and software is a central element of TGW's expertise. Other challenges, Schröpf says, take the form of hardware.
Food retailer Mercadona in Spain wanted a fully automated system, from incoming pallet to outgoing pallet, working 24 hours a day, seven days a week, at full power, "even including operation in deep-freeze areas," Schröpf says. This leaves no regular downtime for maintenance, so TGW is especially dependent on its own quality standards and those of its suppliers.
TGW Purchasing Manager Adam Schmidt-Krämer says SKF delivers that quality and reliability with its SKF Explorer spherical roller bearings. "We know we won't have to worry about them," he says. "SKF works out their expected service life, and we can rely on that." SKF carries out a comprehensive analysis to ensure a suitable bearing for each TGW application, with optimized lubrication and seals.
TGW prides itself on its lightweight construction methods, which save energy and materials. SKF Explorer spherical roller bearings contribute to that effort. Karl-Heinz Aichhorn, key account manager with SKF Austria, says, "With its upgraded bearing steel and optimized internal geometry, the SKF Explorer spherical roller bearings dynamic load rating is higher than that of comparable bearings of the same size. As such, they are very capable of dealing with the heavy forces involved in the rapid acceleration and braking of the cranes.
"It's the same acceleration as a Porsche Carrera," he adds, "even though we don't reach the same speed."