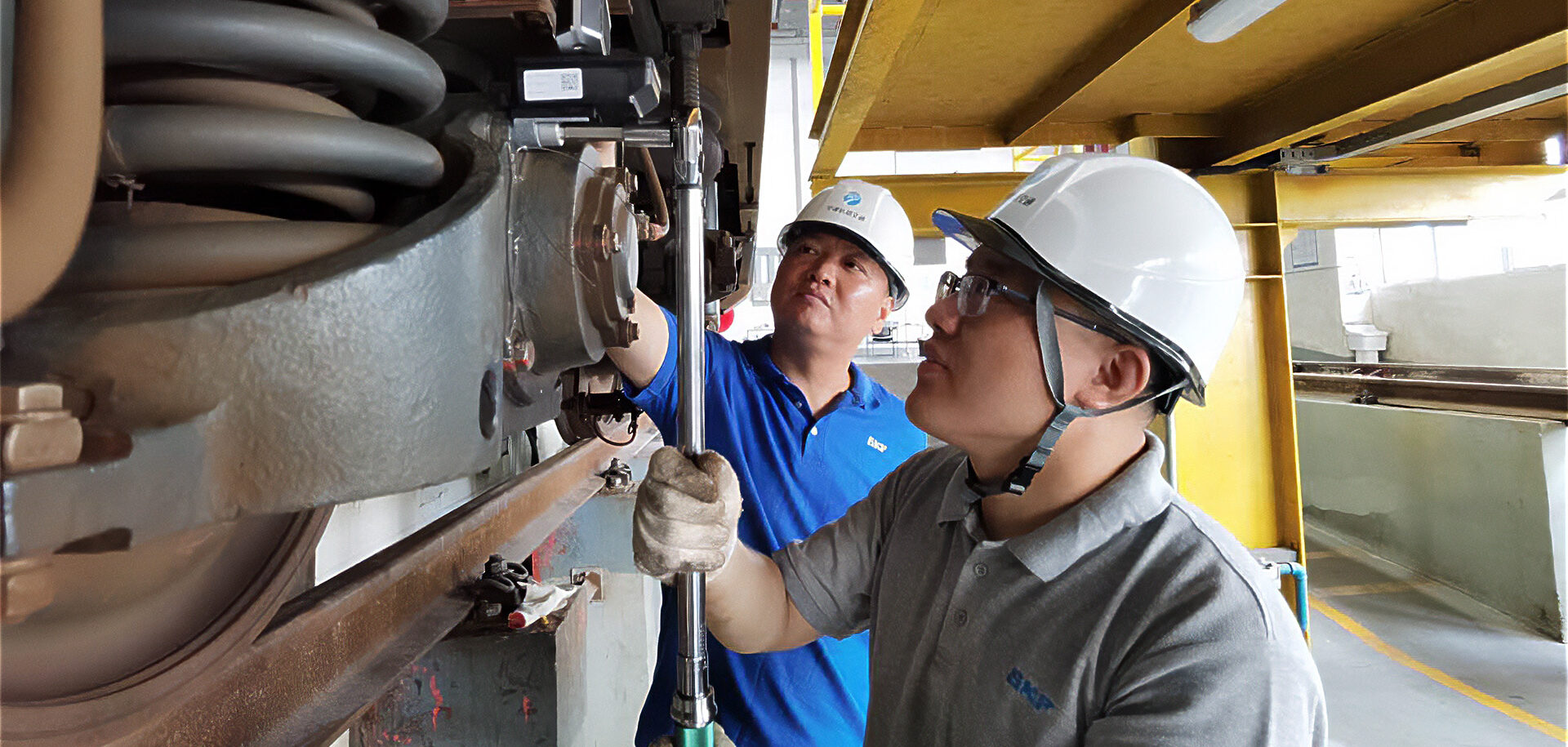 Wireless condition monitoring keeps Ningbo Rail Transit running longer
On a busy metro system, keeping bearings running for a million kilometres is no easy task. Innovative wireless condition monitoring technology from SKF is helping one rapid transit operator in China achieve unprecedented levels of reliability and service life.
With a history that stretches back more than 8,000 years, Ningbo, in Zhejiang Province on China's east coast, is one of the country's oldest cities. Travel and trade have always been central to Ningbo's identity. The city was a destination on the Silk Road 2,000 years ago, and its port has been a centre for ocean-going trade for more than a millennium. Ningbo's port is still one of the world's busiest, and the city's metropolitan area is now home to more than 2 million people, with over 7 million more living in the city's suburbs and satellite towns.
To keep all these people moving, Ningbo's local authorities are now writing a new chapter in the city's transport history: they are building a major rapid transit network that will link Ningbo and its surrounding regions with more than 200 kilometres of rapid, comfortable rail connections. Work on the Ningbo Rail Transit project began in 2009, and passenger services commenced in 2014. Five of a planned eight lines are already operational, with the rest of the network scheduled for completion by 2026.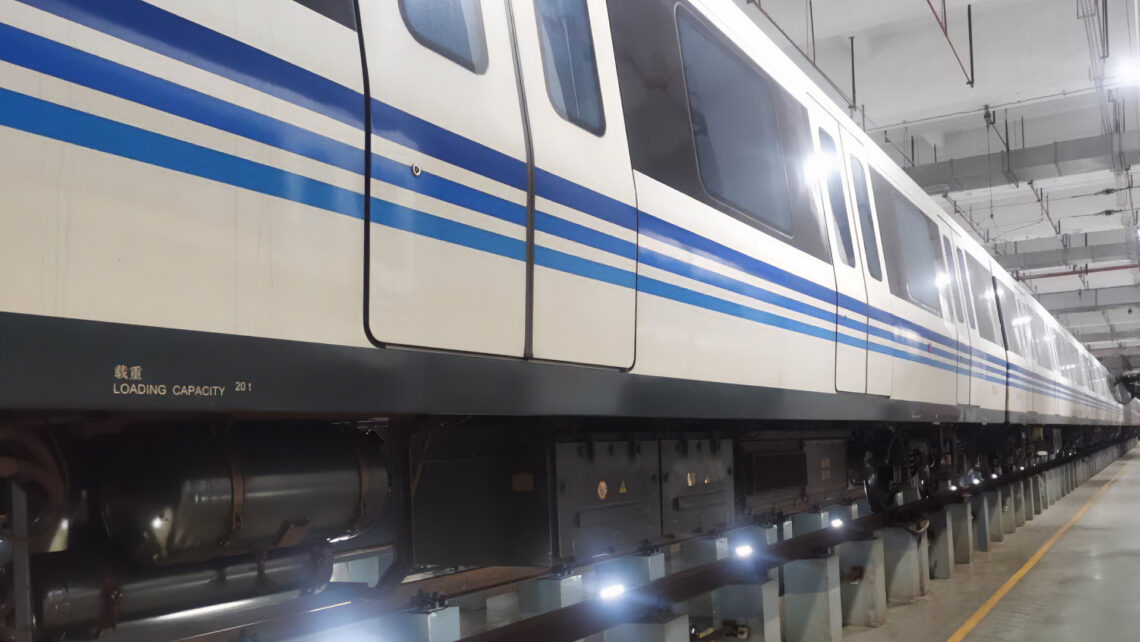 Mid-life improvements
Although Ningbo Rail Transit is one of the world's newest urban rail networks, the 200 trains that run on its 46-kilometre-long Line 1 are fast approaching 10 years of commercial operation. The maintenance teams that operate Ningbo Rail Transit Co. have embarked on a series of projects designed to improve the long-term reliability and cost-efficiency of the fleet.
One key concern in rail reliability is the working life of the bearings installed in bogies, traction motors and gearboxes. In-service bearing failures can be disruptive and costly to fix, so bearing replacement is typically conducted according to a strict schedule. In the case of the Ningbo trains, replacement was originally scheduled to occur after 800,000 kilometres.
As part of efforts to improve the cost-effectiveness of system operations, Ningbo Rail Transit wanted to see if it was possible to extend the bearing replacement interval to 1 million kilometres. If that could be achieved without an increase in bearing failures, the change could deliver significant savings in the cost of maintenance and service parts, while also improving the availability of the fleet.
Ningbo Rail Transit asked several bearing suppliers if they could provide equipment capable of running for a million kilometres between major overhauls. Only SKF was able to offer a solution and studies it together with the customer.
The SKF proposal was based on a whole-system approach to bearing reliability. It included changes to specifications, such as a switch to hybrid bearings, with ceramic rolling elements in the train gearboxes. SKF also suggested changes to the grease used to lubricate the bearings. Finally, in a world-first for the rail industry, the company proposed the use of a newly developed piece of technology.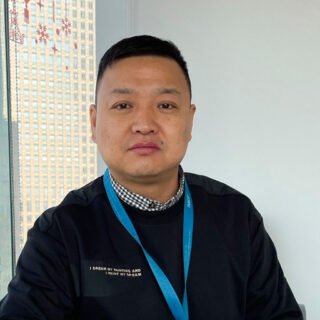 At our remote diagnostic centre, we review the data from each unit, applying a combination of automated algorithms and analysis by condition monitoring experts.

Hower Fan, digital project manager at SKF

Wireless connectivity
The new technology, called Insight Metro, is a fully wireless, portable condition monitoring system designed for selective use on bearings that are approaching the end of their planned operating lifetimes.
The Insight Metro solution includes sensors that measure a bearing's speed, temperature and vibration levels. That data is pre-processed in the device's onboard computer, then transmitted over a 4G mobile data network to a server, where a combination of advanced algorithms and expert human analysis is used to identify early signs of any potential problem. Condition monitoring is a widely used and well-proven approach in the rail sector around the world. Operators use track-side noise and temperature sensors to pick up problems on passing trains, and some advanced trains use permanently installed sensors and data acquisition systems to continuously monitor critical equipment.
Each of these approaches has its drawbacks, however. Trackside equipment is inexpensive and capable of monitoring an unlimited number of trains, for example, but it is not sensitive enough to identify or diagnose early problems. In contrast, wired onboard condition monitoring systems can collect a large amount of data, but they require a large amount of equipment on each train and extensive analytical resources to deliver insights.
The Insight Metro solution, developed entirely in China, is designed to offer a middle way between these approaches. It offers the sensitivity and rich data collection capabilities of an advanced onboard condition monitoring system. But it is also compact, lightweight and easy to install, providing operators with a cost-effective way to monitor specific bearings.
The system can run for around six months using power from its internal battery. Each Insight Metro unit reports its battery status alongside other data, so recharging can be scheduled well before the battery is drained. Wireless charging capabilities allow the units to be recharged in situ, a simple job that can be completed while trains are waiting in the depot overnight.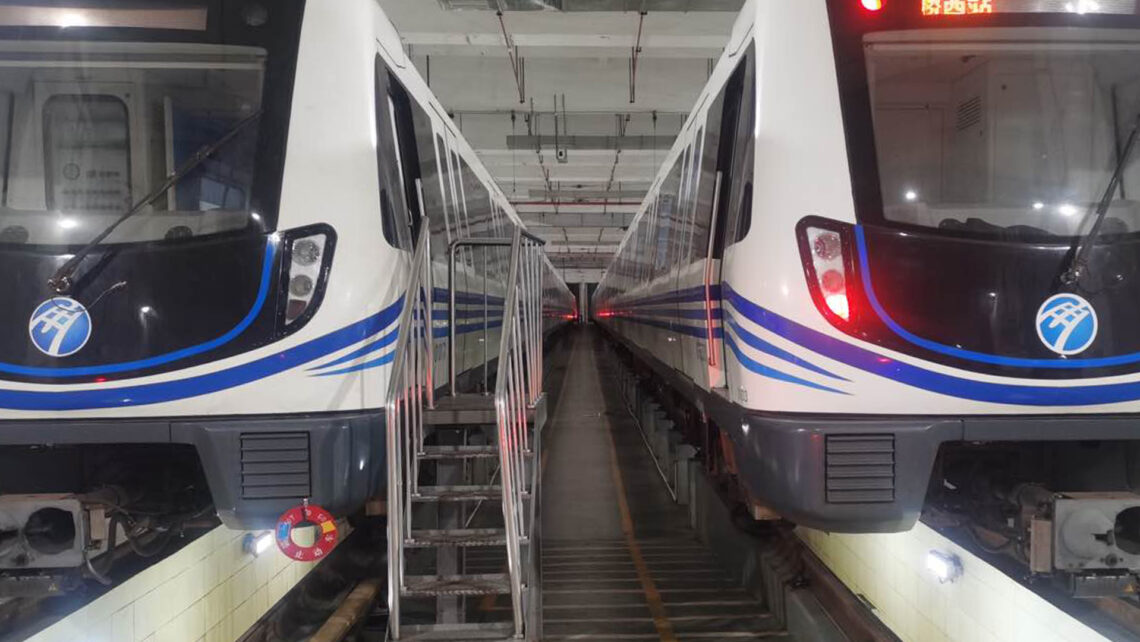 On track for a million kilometres
Since August 2022, Ningbo Rail Transit has deployed 96 Insight Metro units across its Line 1 fleet. The units are installed on "late life" bearings, allowing SKF and its customer to collect data on the performance of those bearings and ensure that any problems are detected early.
"The system is programmed to collect data for analysis eight times per day," explains Hower Fan, digital project manager at SKF. "The Insight Metro units use speed and vibration data to determine the right moment for data collection, when the train is running at a stable speed."
Insight Metro collects around 100 megabytes of data for routine analysis, then transmits that data wirelessly over its 4G network connection to the server. The units can also send alarm signals if temperature or vibration levels suddenly exceed press thresholds.
"At our remote diagnostic centre, we review the data from each unit, applying a combination of automated algorithms and analysis by condition monitoring experts," says Fan. "In most cases, we provide our customer with a routine monthly report on the condition of the bearing, but if we see any indication of a serious problem, we send an alert and suggest that the bearing be dismounted for inspection as soon as possible." Ningbo Transit maintenance teams can also access the data on bearing performance directly via an online portal.
In its first six months of operation, the system correctly identified problems with two bearings, allowing Ningbo Transit maintenance engineers to make timely changes with minimal disruption to schedules. "Using Insight Metro at scale on a working transit network is also helping us to optimize the condition monitoring process," explains Fan. "We have been able to extend the battery recharging intervals, for example. And we are working with the customer to test new protocols with fewer daily data collection intervals, which will allow the monitoring units to run even longer between charges."