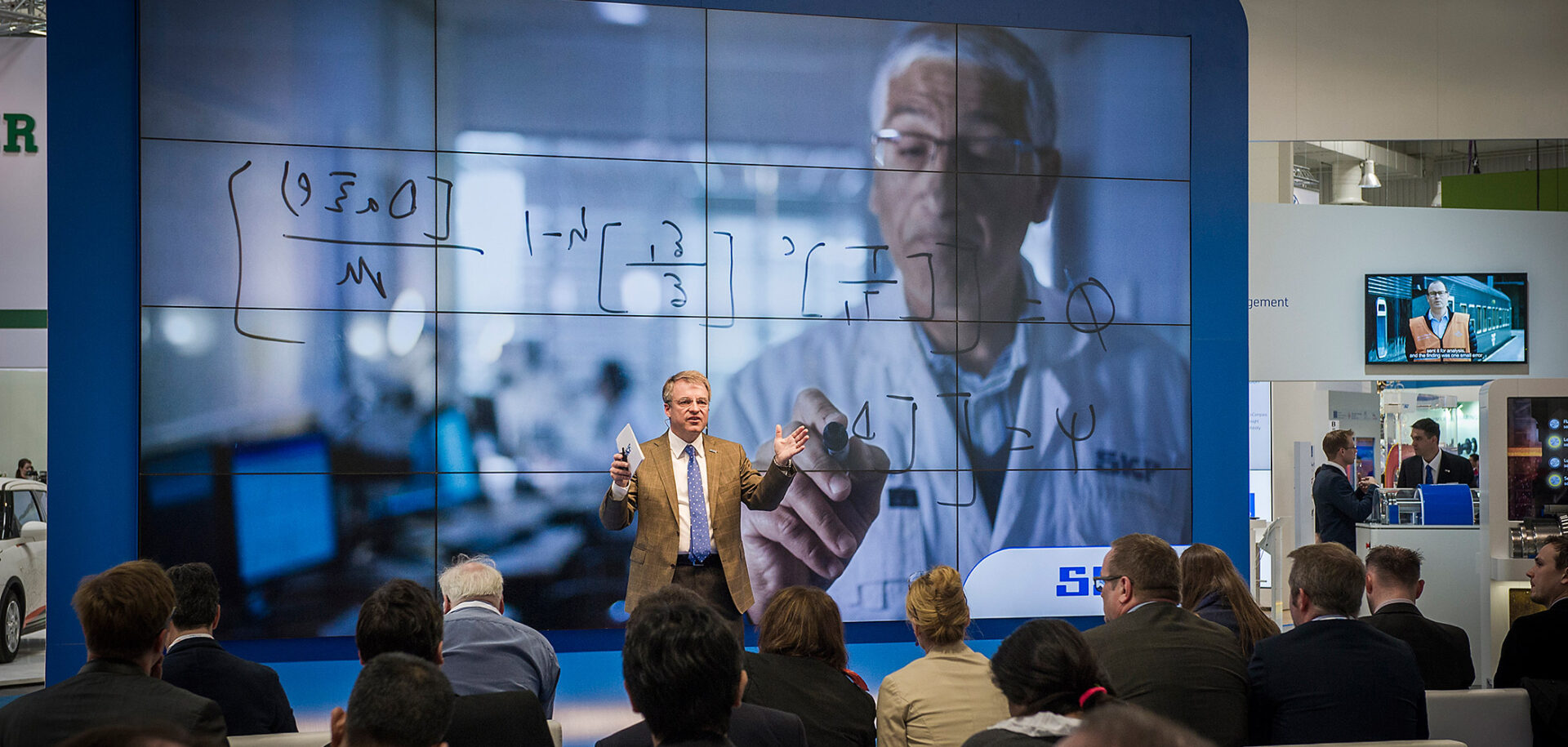 A major step forward in life modelling
Developed as part of the SKF EnCompass Field Performance Programme, this new model builds on the strengths of the current bearing life model – developed by SKF over 30 years ago – by successfully separating surface failure modes from subsurface failure modes. By encompassing more parameters, this model provides new insight into the calculation of bearing rating life.
The concept launch at Hannover Messe included two daily live interviews with the GBLM experts, demonstration of the calculation method by means of demonstrator software and one-on-one inter-action with customers and journalists. The concept model was very well received by the audience and customers, reviving the interest in bearing rating life calculation.
Hereafter, the fundamentals of the new model are presented.
The SKF Generalized Bearing Life Model – the power of tribology
Read complete story »