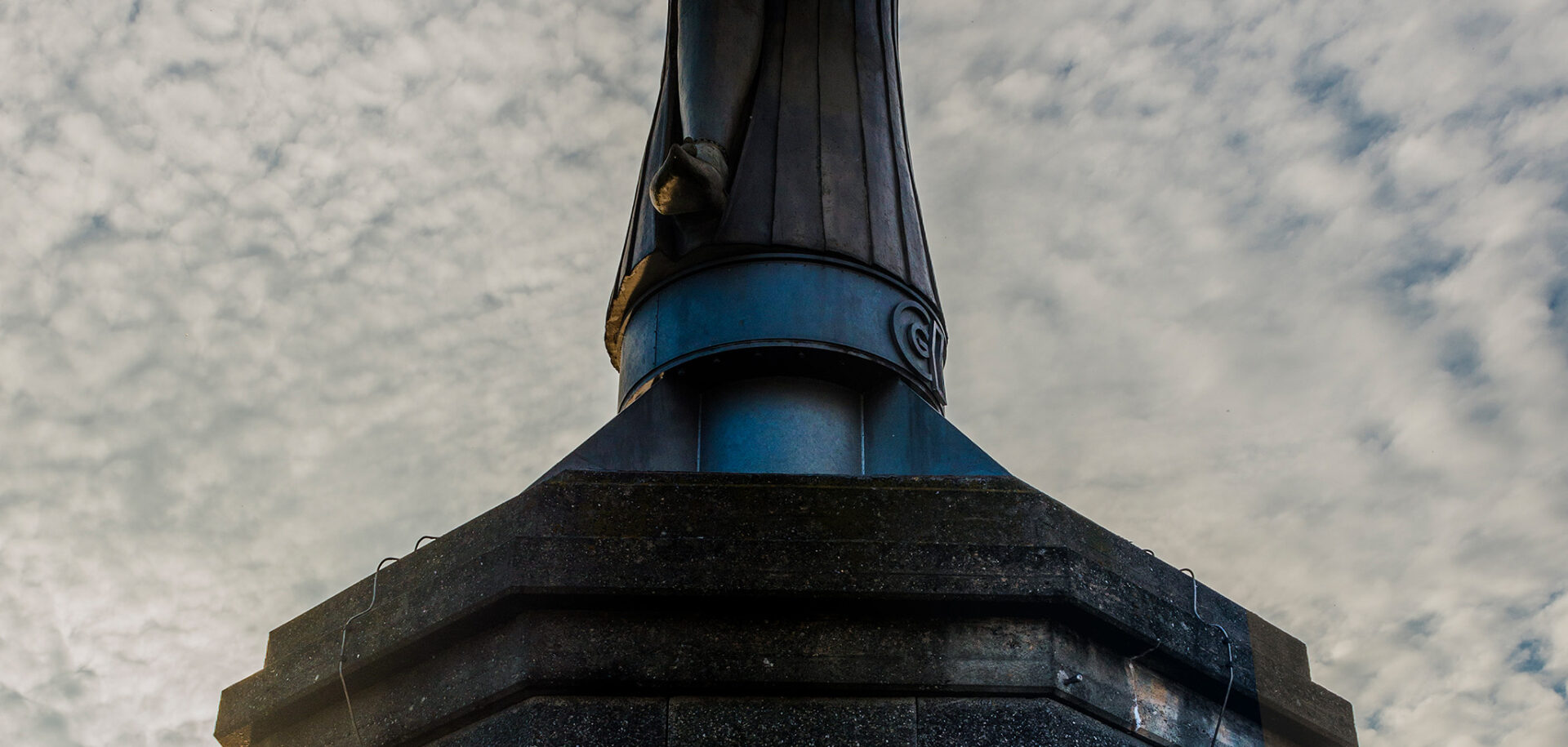 A revolving landmark
Nine metres tall, the Impéria caused quite a stir when it was revealed to the people of Konstanz, Germany, one morning almost 25 years ago.
Sculptor Peter Lenk raised his statue "The Impéria" in the dead of a single night in 1993, positioning it on the waterfront of Konstanz, Germany. The statue depicts a giant woman holding aloft the figures of Pope Martin V and Emperor Sigismund, and is inspired by the short story La Belle Impéria, by Frenchman Honoré de Balzac. The topic for this short story is the Council of Constance, a meeting that took place between 1414 and 1418. Sigismund convened the council and Martin was elected pope during its existence.
Statues normally idealize historical figures, perched nobly on their pedestals in city squares. But Lenk's works, which can be found in several German cities, are often more grotesque than beautiful, so the 18-tonne concrete Impéria statue was not without controversy when it was raised. However, the Konstanz town council gave up its objections as it had no jurisdiction over the statue; the harbour area where the statue stands was owned by the Deutsche Bundesbahn (German Rail), which welcomed it.
Now, the statue is an established landmark of the area. It revolves once every four minutes, and to make sure that the movement is smooth and trouble-free, the thrust bearing supporting the statue is lubricated through a progressive automatic lubrication system installed by SKF Lubrication Systems.