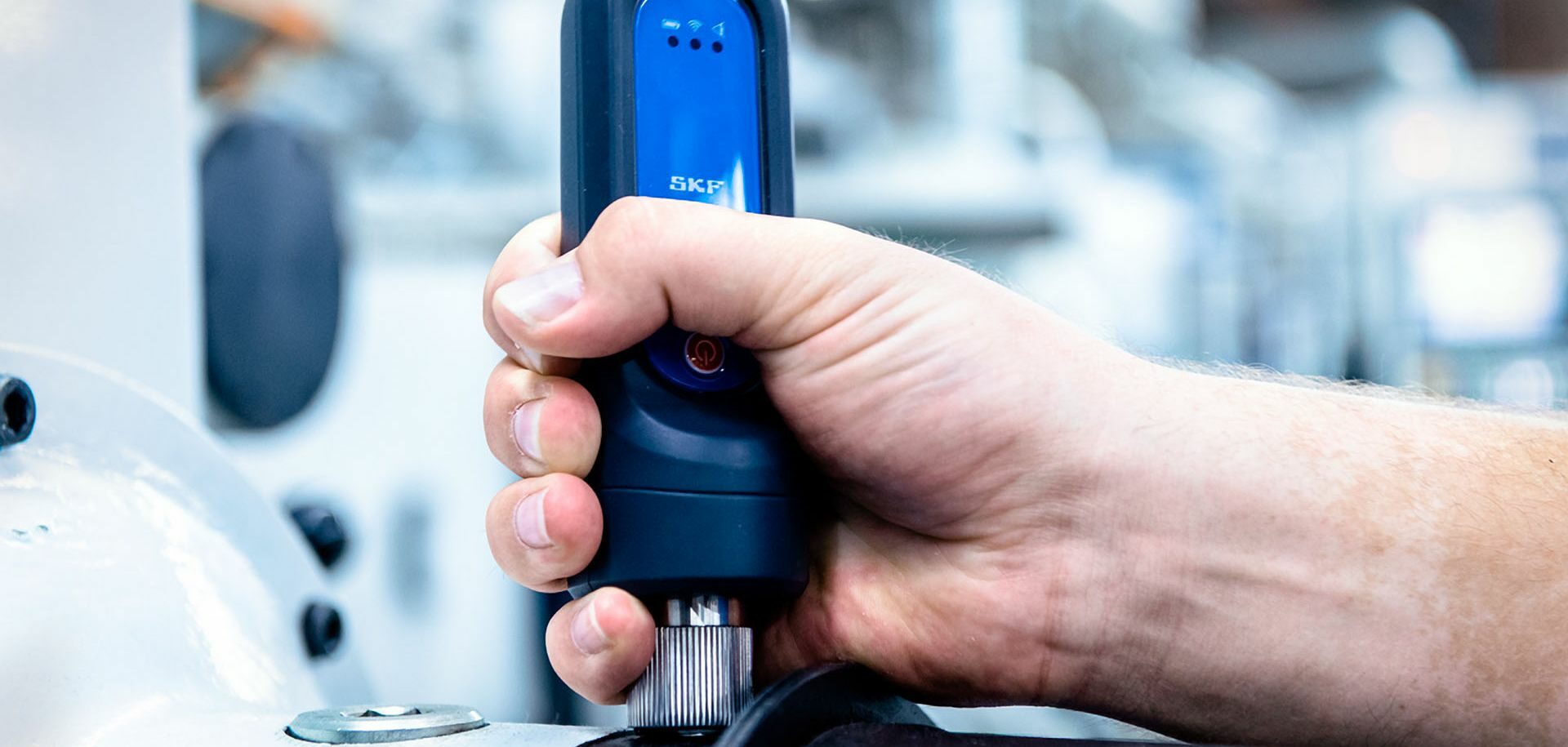 Advanced condition monitoring
SKF Enlight ProCollect is a new portable vibration-monitoring solution designed to help companies adopt smart condition-based maintenance approaches or extend their machine monitoring programmes to a wider range of assets.
The solution incorporates an updated version of SKF's QuickCollect handheld sensor, together with SKF ProCollect – a totally new mobile app designed to simplify the collection, interpretation and communication of both operational and machine condition data. ProCollect runs on a standard iOS or Android device and links seamlessly to SKF Enlight Centre, SKF's advanced web-based monitoring platform.
Enlight ProCollect is easy for non-specialists to use, enabling frontline operators and maintenance personnel to incorporate vibration-monitoring tasks into their everyday activities. For example, pre-programmed inspection routes can be downloaded from SKF Enlight Centre to a ProCollect device, which will then guide the operator through the steps necessary to collect data. That data is then transferred automatically to the SKF Enlight Centre platform, where it can be analysed and visualized.