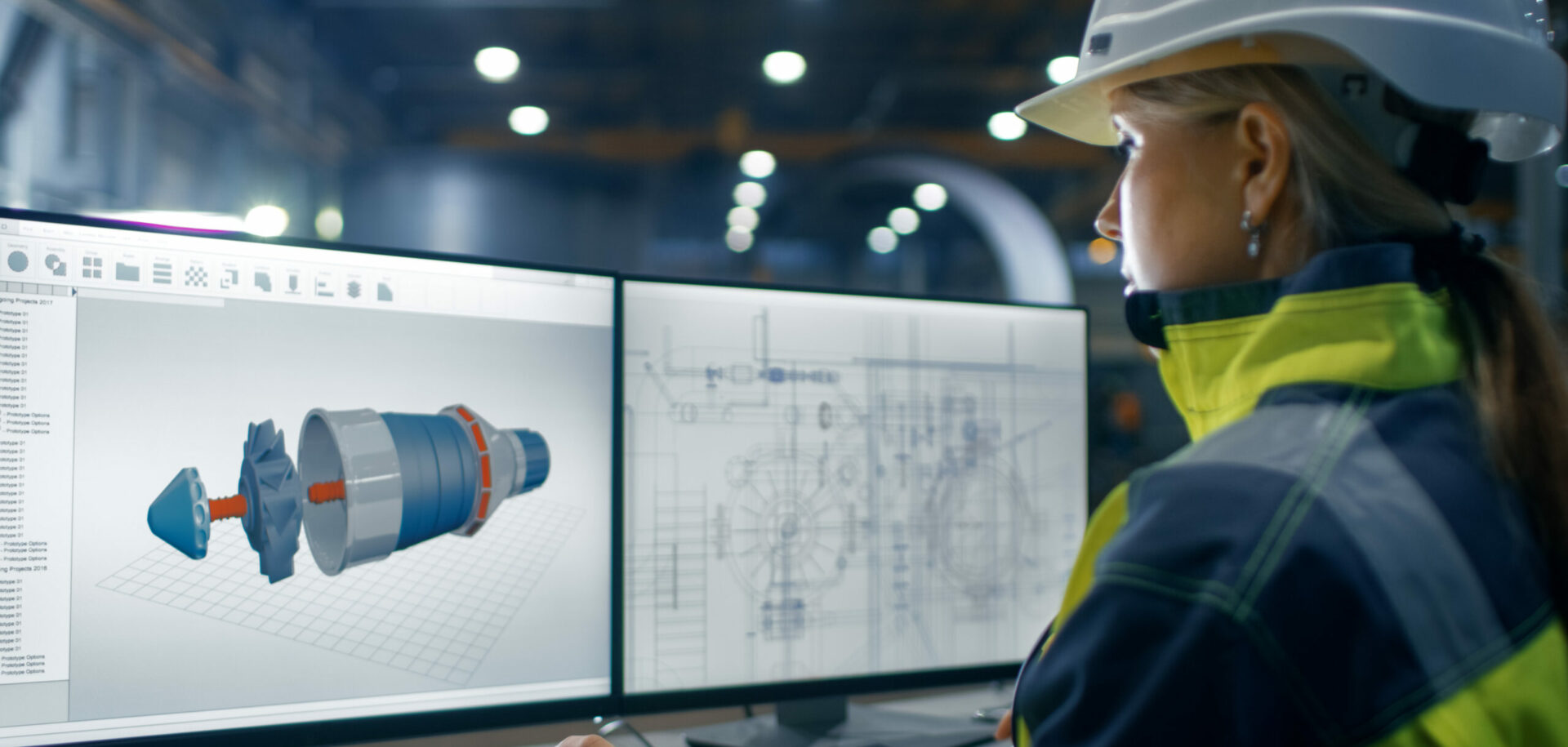 Flexible choice for reliable gearbox solutions
SKF's high-capacity cylindrical roller bearings are specifically designed for wind turbine gearbox applications. The new separable design provides high performance and improved reliability and facilitates assembly, maintenance and repair operations.
Wind turbine drivetrain concepts are special. There are turbines with or without gearboxes, and there are hybrid turbines that actually do have a gearbox but only one or two stages of gearing and do not use a high-speed generator. Looking back in history, the majority of turbines – about 80 % – are gearbox-equipped; the remainder are direct-drive or hybrid. Currently, there is considerable discussion in the industry about whether the trend will shift towards more direct-drive turbines. The cost of energy is the key, and the question remains as to which turbine concept is better able to achieve the lowest cost of energy. This means having good control of life-cycle costs, which involves initial investment costs as well as operating and maintenance costs. The fact is that all turbine concepts have their advantages and disadvantages, meaning that gearboxes will still play a very important role, with the ultimate goal being to further improve reliability and oper­ational safety. Bearings in gearboxes often suffer from premature damage and failures, leading to unplanned stops and high maintenance cost. To avoid these, SKF can help by supplying appropriate products.
Situation in brief
The planetary stages of gearboxes are often equipped with full complement cylindrical roller bearings.These bearings, which have a high load-carrying capacity, typically generate more friction than a caged bearing does, due to direct roller-to-roller contact. In smaller gearboxes, these bearings seem to work satisfactorily. However, as wind turbines have become larger, there is an ever-increasing risk that these bearings will fail prematurely, due to smearing and wear.
To meet the need to increase power density and reliability in wind turbines, in 2006 SKF launched a range of high-capacity cylindrical roller bearings. These caged high-capacity cylindrical roller bearings are available for a number of sizes in the 22 and 23 dimension series. Depending on the cage variant, bearings in the 23 series can have up to two extra rollers; bearings in the 22 series can have up to three or more extra rollers, when compared with a standard bearing of the same size.
Bearings made to the high-capacity designs provide increased radial load-carrying capacity to cope with heavy load conditions.
New bearing design
SKF has now introduced a new version of its high-capacity cylindrical roller bearings in a separable design that enables separate mounting of inner and outer rings. The new SKF separable high-capacity cylindrical roller bearing combines the advantages of separate mounting and high load-carrying capacity. In launching this version, SKF builds further on the success of its high-capacity cylindrical roller bearings in wind turbine applications.
The new bearing design has been developed as a response to OEM and user requirements for bearings in the non-locating position on high-speed shafts and high-speed intermediate shafts.
Here, the new SKF separable high-capacity cylindrical roller bearings offer easy mounting, dismounting and maintainability for high-speed shafts in the spur gear section, coupled with improved reliability and operational safety.
The design comprises a one-piece solid brass cage incorporating a high-capacity cage pocket design that is guided on the inner ring.
Separate mounting is achieved by a cage design that features a retaining function of the rollers. This retaining function ensures that the rollers can't fall out during mounting, assembling and dismounting. The outer ring with roller and cage assembly can be mounted into the housing, while the inner ring is separately mounted on the shaft to ease assembly afterwards.
During mounting, the rolling elements are protected by the cage, reducing the risk of handling damage. The cage design also features an optim­ized roller drop, which helps to facilitate assembly. The inner-ring guided cage counteracts the risk of slip damage at high speeds for which the bearing may have to cope with minimum load conditions. The rotating inner ring, which is in contact with the cage in the adjacent area outside the contact zone of the rollers, drives the cage, resulting in improved kinematics of the roller set.
Various tests on roller slip have been made, particularly under very light load conditions. Compared with widely used NU design bearings, a significant reduction of roller slip of up to 40–50 % was measured, proving that the new SKF separ­able high-capacity cylindrical roller bearings can cope with this demand of minimum load requirements. Combined with increased load-carrying capacity, they lead to reduced risk of premature bearing damage or failure and increased operational safety.
Meeting increased demands
Turbines are getting continually larger in size, with higher power ratings – up to 7.5 MW, with 10 MW in the planning stages. Coupled with this, wind farms are located offshore or in remote locations and harsh environments, putting added emphasis on reliability. Gearbox failures are regarded as one of the most serious causes of breakdown in wind turbines because of the high cost of repairing or replacing the gearbox and the resulting long downtime.
For bearings in wind turbine gearboxes, these demands require better performance through higher operational reliability to comply with heavier loads and keep the design as compact as possible. The high-capacity cylindrical roller bearing versions offer substantial performance improvements and increased operational safety on the different bearing positions in a wind turbine gearbox.
The newly developed separable high-capacity version is suitable for use by original equipment manufacturers in new designs and as a retrofit solution, where turbines suffering gearbox bearing failures could benefit from an improved bearing design. The boundary dimensions of the new bearing conform to the ISO 15 standard, making replacement straightforward.
Applications
The existing SKF range of high-capacity cylindrical roller bearings has been successfully used in planetary stages of wind gearboxes. The new separable bearing meets maintenance and inspection requirements, such as when the dismounting of high-speed shafts must be carried out directly on top of the turbine. In this situ­ation, a separable cylindrical roller bearing design facilitates the task considerably.
SKF separable high-capacity cylindrical roller bearings are available in two dimension series for the two different shaft positions (the 22 series bearings are mainly for high-speed shafts, and the 23 series bearings are mainly for high-speed intermediate shafts). Bearings in both series have been designed to meet the various requirements of higher load-carrying capacity, along with reducing slip and risk of wear and having a separable bearing design. Both the 22 and the 23 series cover bore diameters ranging from 100 mm to 240 mm.
The increased load-carrying capacity enables higher operational safety margins by keeping the same geometrical size or by maintaining the current load-carrying capacity safety level built into a smaller and more compact bearing. SKF separable high-capacity cylindrical roller bearings and high-capacity cylindrical roller bearing versions help customers achieve high reliability, excellent performance and easy maintainability in their applications.