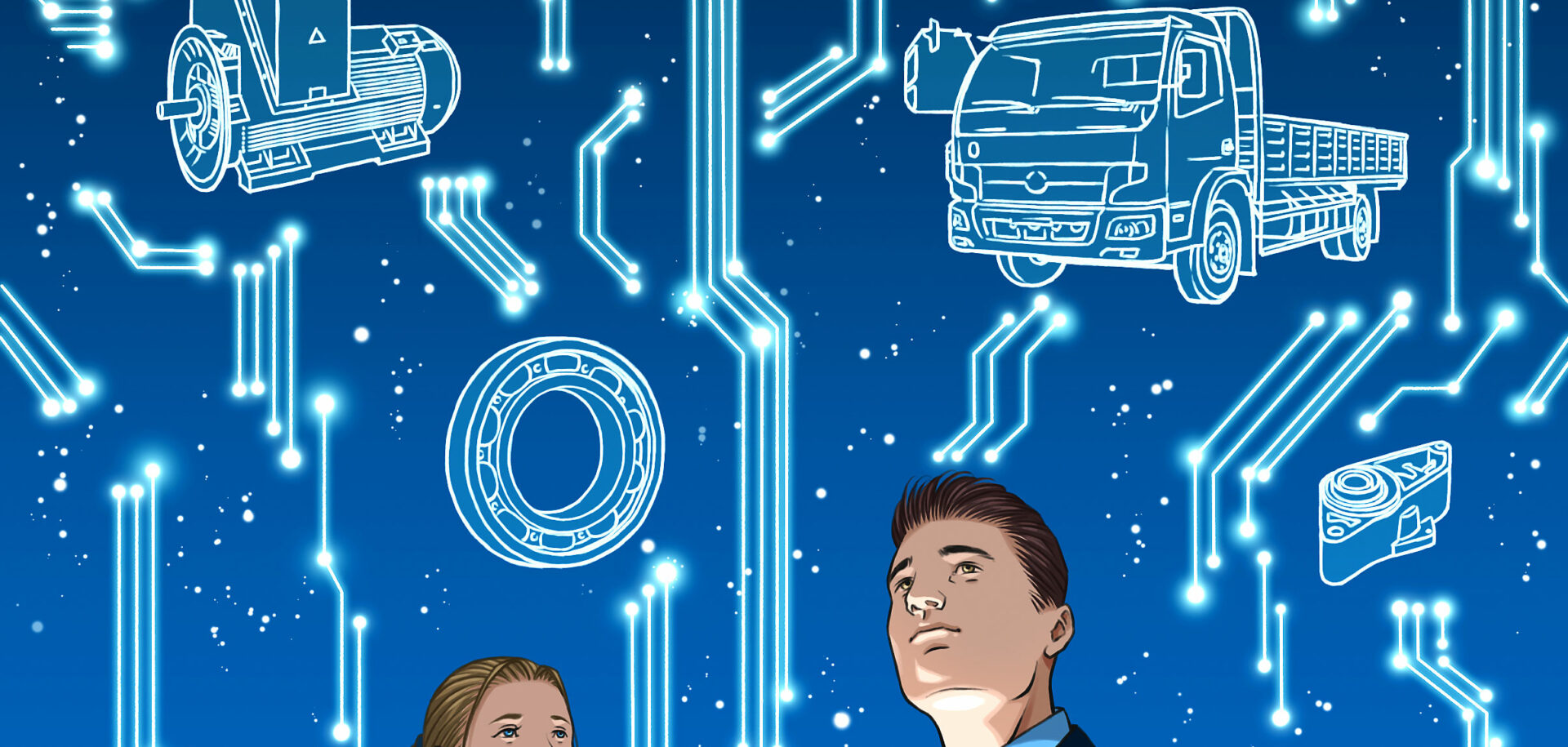 New generation of buyers
With savvy modern B2B buyers increasingly using the Internet to comparison-shop, manufacturers are introducing sophisticated e-commerce offerings to keep pace.
If you were to go back 10 years and ask typical B2B buyers how they learned about new products and suppliers, they would probably have pointed to a sales rep. While the average mum and dad consumers at the time were already making full use of the Internet to educate themselves about product options, the B2B sector was often mired in the past, with both buyers and wholesalers clinging to tried-and-tested approaches.
Fast-forward 10 years to 2017 and the situation is very different. "Today's B2B buyers are making their buying decisions in a way that's very similar to the way consumers do," says Giuseppe Ianni, director of business development at Sana Commerce, a software vendor specializing in e-commerce solutions for wholesalers. "They're going out and researching products and services online, whether it's through traditional desktop browsing or from a mobile phone or a tablet. And rather than just looking at one company or brand to find the product or service they want, they're comparing five different companies."
What we have seen is that professional buyers have become much more educated.

Giuseppe Ianni
Director of business development
According to Ianni, what's changed is that B2B shopping has been "consumerized" as B2B procurement buyers demand the same kinds of rich shopping experiences and depth of information that they receive from their personal online purchases.
"What we've seen is that professional buyers have become much more educated," says Ianni. "They're finding products, reviewing services and checking availability and prices. Rather than just placing an order through a sales rep or sending requests through a fax, they can now look at a company's entire product catalogue very quickly through using B2B e-commerce. They can self-serve to get the product they want."
Figures show that a shift in both buyer expectations and manufacturer offerings over the past few years is transforming the way B2B business is conducted. The global B2B e-commerce market, valued in 2010 by most estimates at well below USD 1 trillion, is expected to grow to USD 6.7 trillion by 2020, according to a study by US consulting firm Frost & Sullivan. This means the sector will account for roughly a quarter of the global manufacturing sales chain.
Paul Demery, the editor of the respected industry web-based magazine digitalcommerce360.com, believes part of the shift is due to generational change. "A lot of 'millennials' have grown up with the kind of retail buying experiences that you get at Amazon and other good retail sites," he says. "As they have become business buyers and procurement buyers, they want the same thing."
Today's B2B buyers can make purchases not only from manufacturer sites, but also from a wide range of networks and marketplaces, Demery explains. "Amazon Business was launched in 2015 and is a marketplace where you have Amazon as a seller as well as third-party companies," says Demery. Alibaba is another massive B2B e-commerce player, generating hundreds of billions of dollars by connecting Chinese manufacturers with local and international buyers through such sites as alibaba.com and 1688.com. Meanwhile, B2B purchasing networks such as SAP Ariba are proving massively popular with both sellers and vendors.
To remain competitive, says Liz Duggan, president for Commerce at Siteworx, a leading US-based B2B digital solutions company, smart manufacturers have been significantly upping their game in the digital space. "Where in the past, manufacturers just put up a green-screen order pad solution and left it there for 10 years, now they are trying to get innovative to gain market shares," she says.
Complexity is one of the main challenges of B2B e-commerce as buyers' purchases are generally made under individual pricing contracts, subject to approval by multiple individuals, and involve highly complex products. Demery says that good B2B companies are working to reduce this complexity through a range of features such as configurators that help buyers track the components needed for complex projects while simultaneously checking pricing according to the contract in place.
Duggan says that the best technological solutions have omni-platform capabilities that allow buyers to create orders from multiple digital and real-life channels, which are then remembered by the system. Manufacturers are also making increasing use of the data generated by customer purchases to better understand their needs and anticipate the functionality, products and services they require.
Moving ahead, buyers can expect businesses to work even harder to win their orders.
Demery and Duggan expect increasingly sophisticated technology to make the customer experience even easier. As machine-to-machine services and the Internet of Things evolve, it's likely that manufacturers will directly notify purchasers when a component is wearing out and in need of replacement. "When a company is due for renewal of a product, an order will be triggered automatic-ally on the e-commerce site if they have signed up for that service," says Demery.