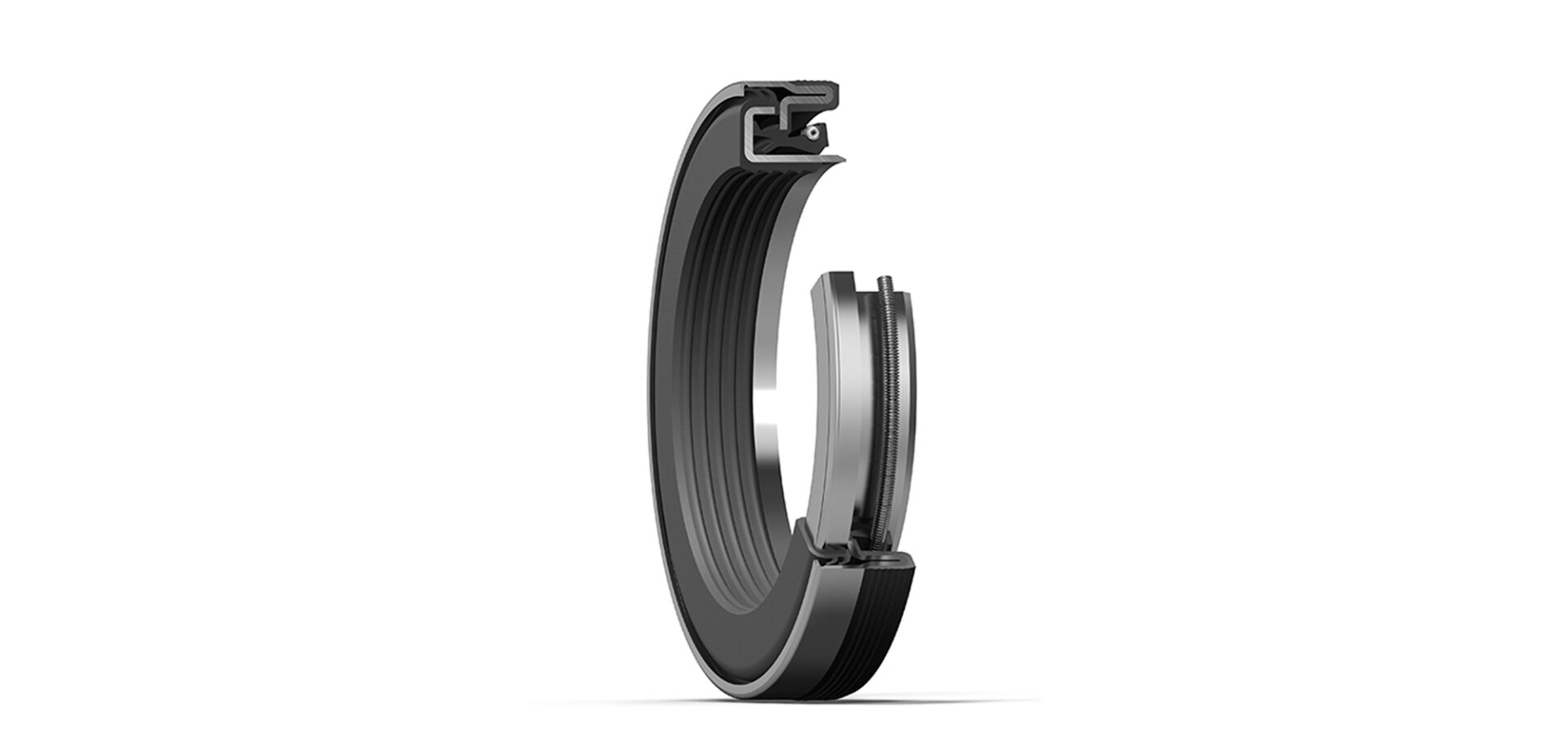 New generation of Mudblock seals
At the 2015 Hannover Messe, SKF showcased a new generation of SKF Mudblock cassette seals for oil-lubricated wheel-end applications that will significantly extend seal service life compared with equivalent products in the market. The solution can reduce seal friction by up to 20 percent, offering off-highway customers a solution that reduces energy loss, thus increasing efficiency.
The seal features a multi-lip cassette seal design, incorporating optimized lip geometry, stainless steel counter surface and a specially formulated nitrile compound to reduce wear and ageing. The combination provides a best-in-class sealing solution that extends bearing life, minimizing oil leakage and hence environmental impact.
The SKF Mudblock cassette seal comes in a wide range of sizes (25 to 250 millimetres shaft diameter) and is interchangeable with other comparable size cassette seals.