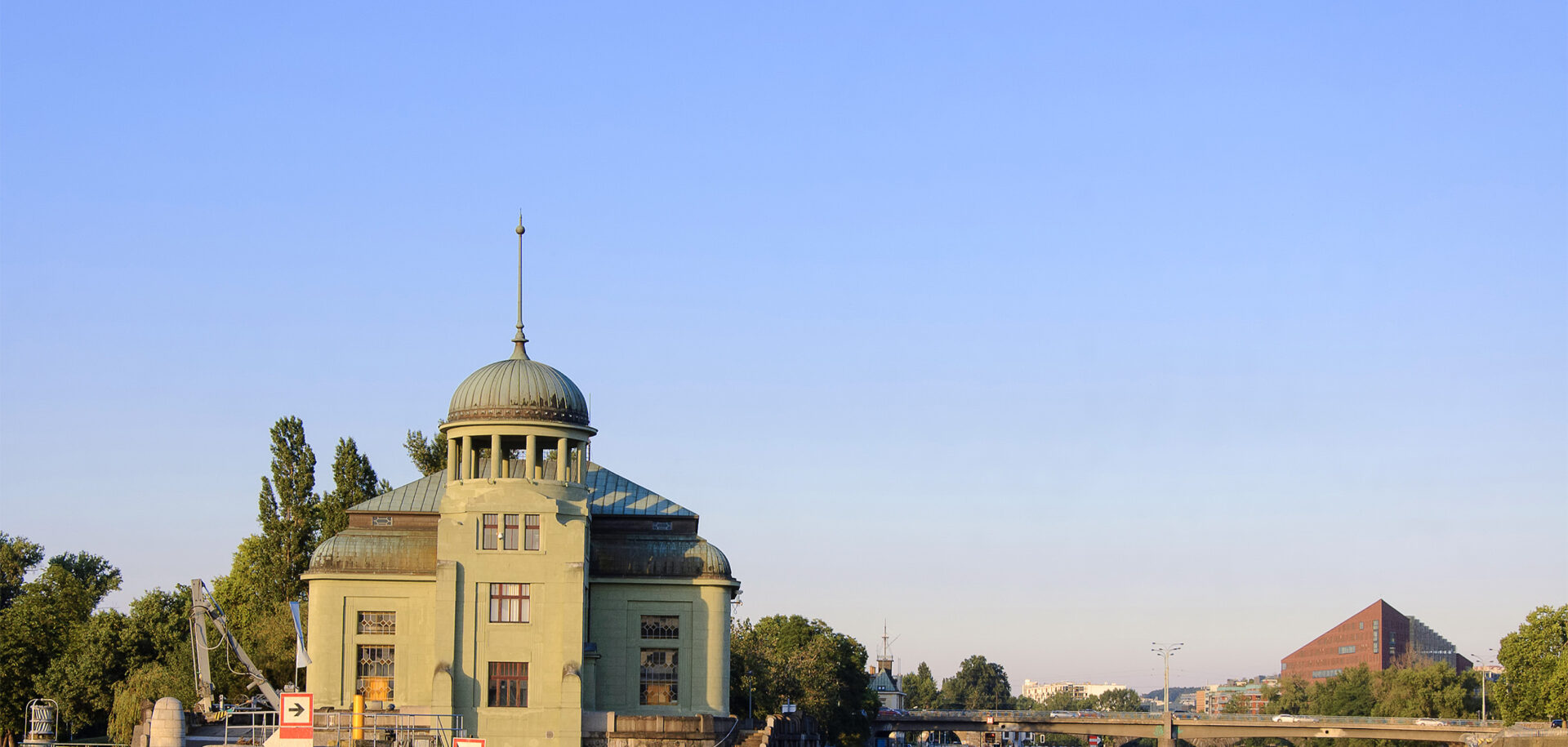 Palace or power plant?
There's a highly unlikely looking hydroelectric power plant in the heart of Prague, the capital of the Czech Republic. And SKF played its part in its latest renovations.
Distinctive for its elegant Art Nouveau architecture, the Štvanice Hydroelectric Power Plant stands like a miniature palace, gracing the banks of the River Vltava. Its five-storey, four-sided tower is undoubtedly the plant's most notable feature, particularly since the top floor is round. This upper section takes the form of a gazebo, while the roof of the main building is crowned with an elegant dome.
Czech architect Alois Dlabač, drawing inspiration from French architecture of the early 20th century, designed the plant, which was completed in 1914 on the western tip of Štvanice Island. Today, it still functions as a power plant, with its inner workings better than ever, thanks in part to some help from SKF.
Commissioned by Mavel, the turbine designer and manufacturer behind the renovation of the plant's turbines and generators, to provide spherical roller and CARB bearings for the turbines, SKF Czech Republic also offered its application engineering expertise to ensure delivery of the best solution. SKF initially carried out computer simulation work using the SKF SimPro Expert software to verify the proposed bearing arrangement to assess the performance in different operating conditions.
Key Account Manager Petr Ledl says, "I was pretty amazed to discover that this familiar local landmark that I'd admired over the years was actually a power station and that it was even up and running. I was also delighted about SKF's involvement in the project."
CARB is a registered trademark of the SKF Group.