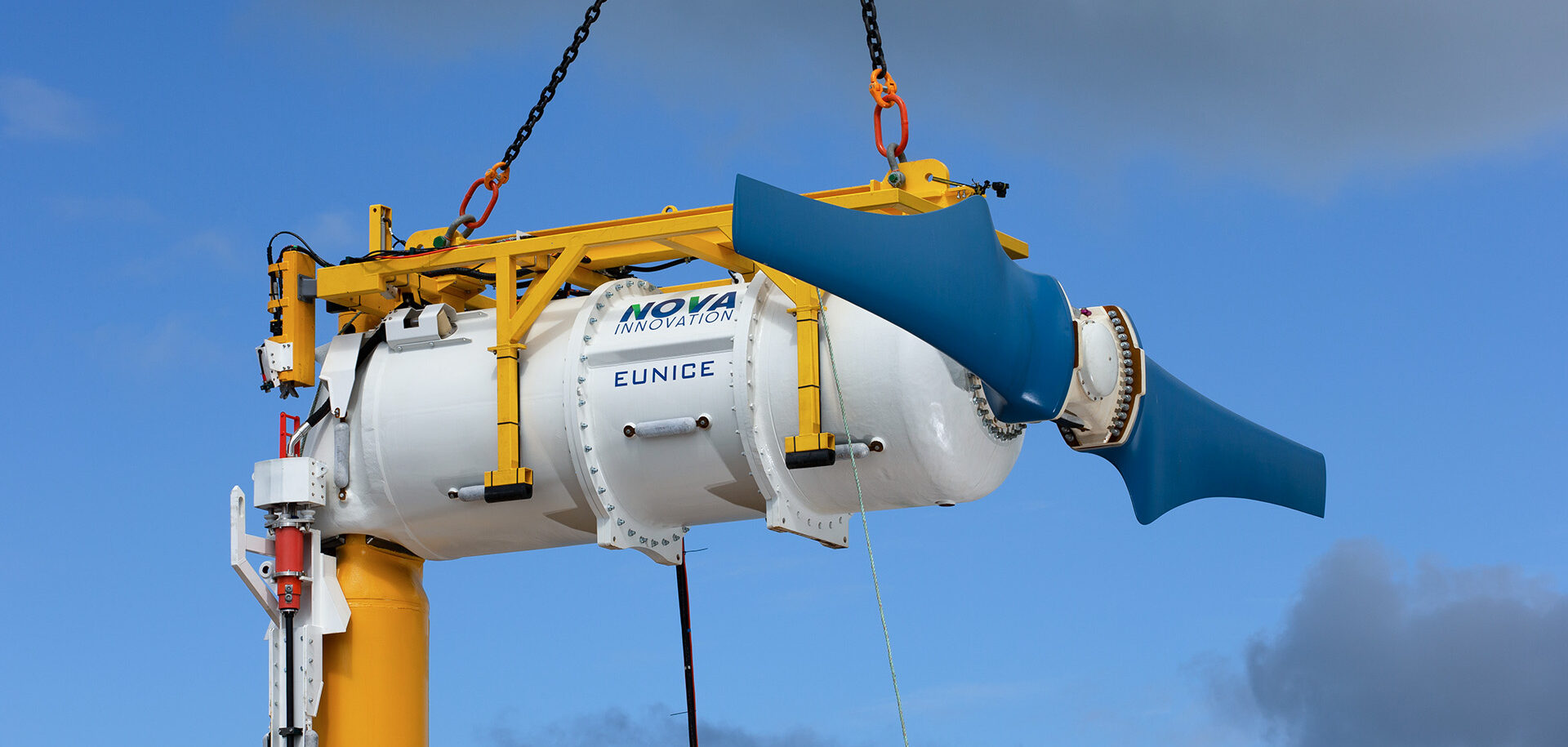 Tidal power moves towards the mainstream
Nova Innovation has established itself as a world leader in tidal energy and is growing rapidly. The company's vision is to produce clean energy from the tides, in the process helping to combat climate change and drive the blue economy.
While tidal power is still at an early stage of development, its potential to provide the world with a green, clean source of energy is vast. Those who live by the sea know the power and predictability of the tides, controlled by the immense gravitational forces of the moon and the sun. The tides have been an untapped resource, but this is actively changing through Nova Innovation's ambitious growth plans.
Simon Forrest and Gary Connor started the company in 2010 with the aim of transforming the way we power our lives. Nova was funded initially through seed financing, and the company has attracted private and public investment as it has grown. In 2021 Nova has a projected turnover of 3 million pounds (3.5 million euros) and has a team of more than 30 people working across four countries. Manufacturing is based in Scotland. "We are currently going through a growth phase and scaling up as the tidal energy industry internationalizes and takes off," says Forrest, who is chief executive officer.
Connor is chief technical officer. He explains Nova's products: "We design, build and operate tidal turbines that generate electricity from the ebb and flow of the tide. Nova's turbines can be installed in deep water, shallow water, estuaries and large rivers across the world. Our turbines can be installed quickly, and they have a design life of 20 years."
Innovative design
Nova uses tidal stream technology where energy from the moving water in the tide is captured by devices that look like underwater wind turbines. The flow of water causes the blades to spin and generate electricity. Nova's turbines use direct-drive technology, which means there is no gearbox to add complexity and additional cost to the design. "The 100-kilowatt Nova M100-D device is robust, scalable and suitable for deployment in a wide range of locations, including deep water, shallow water, estuarine and river environments," Connor reiterates. "The turbines sit securely on the seabed, generating clean, reliable and predictable power."
Forrest says the predictable nature of tidal stream energy makes the case for its use compelling. "Wind and solar power have driven us forward at an incredible pace when it comes to approaching net-zero targets, but they are not entirely predictable," he says. "Tidal energy adds much-needed predictability within the grid using a purely renewable resource." Connor adds: "Another popular aspect of tidal power is that our underwater turbines are hidden from view and there is no visual impact on the landscape. There are no dams, no barriers and there is no impact on navigation – ships and vessels are able to sail above our tidal arrays without an issue."
Nova has projects in Canada, Scotland, Wales, France and a pipeline of opportunities in other parts of the world. "We are at a very exciting stage where we are scaling up and internationalizing the business," Forrest says.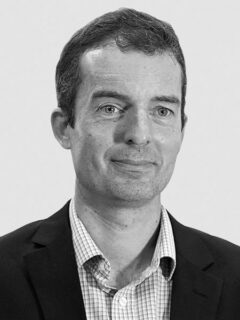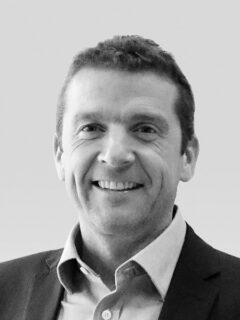 Significant milestones
Nova installed the world's first offshore tidal array in Shetland, Scotland, in 2016. The array was expanded in 2020 to four turbines, with two further turbines to be installed in 2022. The turbines have been generating clean energy and exporting to the national grid for more than five years and have produced more than 38,000 operational hours. In 2018, Nova worked with Tesla to create energy storage alongside its tidal technology in Shetland. This created the world's first grid-connected tidal power station able to deliver energy on demand.
This is one of the biggest and best environmental monitoring data sets for tidal-stream energy turbines anywhere in the world.
Gary Connor, chief technical officer, Nova Innovation
Nova's first project outside the UK came in 2019 when the company secured its first North American contract to install and operate 15 turbines in Petit Passage, Nova Scotia, Canada. The first turbine is scheduled for deployment in 2021.
In November 2020, Nova secured a 1.2-million-pound investment from the Welsh government for its Enlli tidal energy project in north Wales in a bid to create the world's first "blue energy" island. The project creates the opportunity to generate electricity from the natural ebb and flow of the tide between Ynys Enlli ("The Island in the Currents") and the mainland of the Llŷn Peninsula. Nova plans to install five 100-kilowatt turbines on the seabed, with the potential for more in the future.
In February 2021, Nova announced plans to develop a new project in Scotland. Crown Estate Scotland awarded Nova an option agreement for a three-megawatt Òran na Mara project to install tidal turbines in the Sound of Islay. The tidal energy company will install a series of tidal turbines between the isles of Islay and Jura in Scotland's Inner Hebrides, creating clean, renewable power generated by the tide that will displace fossil fuels used on the islands and potentially power local whisky distilleries. Most recently, in March 2021, Nova created the world's first electric-vehicle charge point powered purely by the tide in Shetland.
Safe for marine life
An important aspect of Nova's vision is to make sure that its tidal turbines do not harm the marine environment. Nova has been carrying out environmental monitoring for the Shetland Tidal Array since 2010. "We have gathered over 1,000 hours of land-based surveys of seabirds and marine mammals in Bluemull Sound and recorded over 20,000 hours of underwater video footage from around the turbines," says Connor. "This is one of the biggest and best environmental monitoring data sets for tidal-stream energy turbines anywhere in the world. It allows us to understand the presence and behaviour of marine wildlife in tidal energy sites and around turbines." Environmental monitoring shows that marine wildlife is not present in the area around the turbines when tidal flow is sufficient for the turbines to operate. This means that the likelihood of fish, diving birds or marine mammals moving around turbines when they are rotating is very low, and no adverse effects on marine wildlife have been found.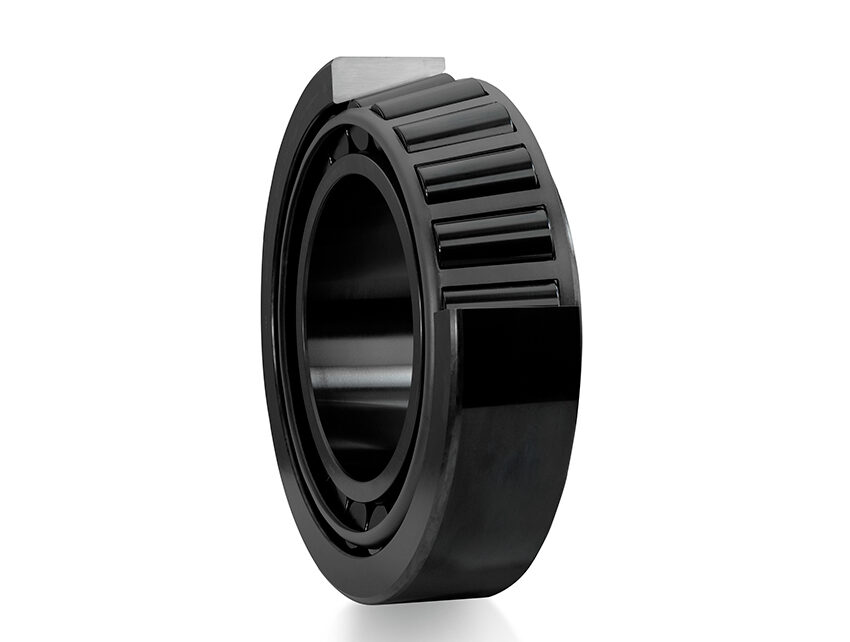 Becoming price competitive
Since 2017, Nova has led a consortium of companies as part of an EU-funded project called Enabling Future Arrays in Tidal (EnFAIT). This 20.2-million-euro flagship tidal energy project aims to demonstrate the development, operation and decommissioning of the world's first offshore tidal array (six turbines) during a five-year period to prove a cost-reduction pathway for tidal energy and show that it can be cost-competitive with other forms of renewable energy. The project will run until 2022. The results from the project will be independently validated and are already exceeding all expectations, demonstrating that tidal power is a truly global opportunity with an estimated market size of 138 billion euros by 2050.
"Developing any form of new energy technology is expensive," explains Forrest. "When coal, oil, gas, nuclear, solar and wind started off, they all received financial support from governments to enable them to be commercialized. Over time, costs fell as technologies matured."
Connor adds: "Tidal energy is a new technology, but costs are coming down. It is already price-competitive with diesel generation, which provides significant benefits to remote and island communities that often rely on diesel imports for power. Nova Innovation is driving down the cost of tidal energy and expanding into new markets across the world as tidal energy becomes mainstream." By 2030, tidal energy is on track to be cheaper than nuclear power and fossil fuels, providing a clean and sustainable solution to the world's energy needs.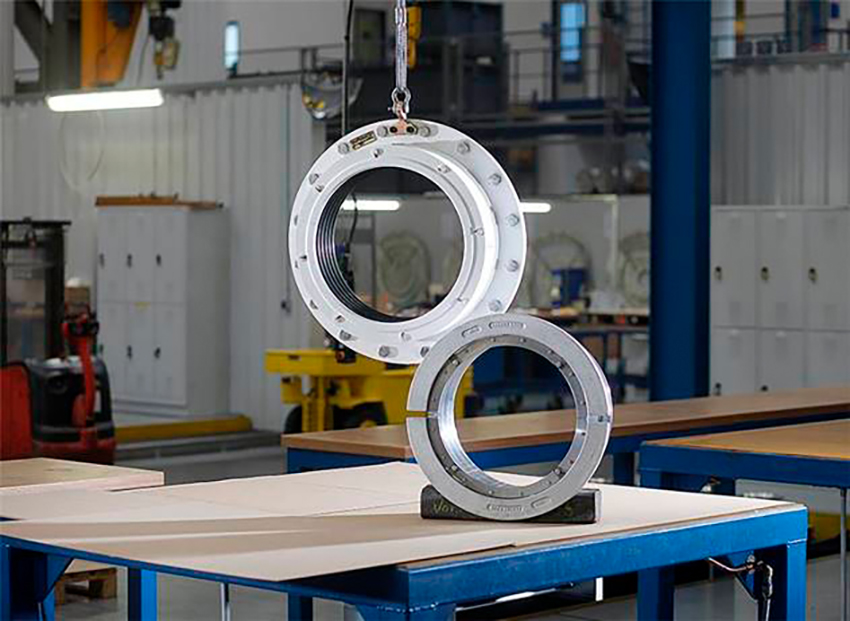 Nova's turbine technology
Nova started with a 30-kilowatt turbine prototype in 2014 and went on to create the world's first offshore tidal array in 2016 in Shetland with three 100-kilowatt turbines. Its newest device is a 100-kilowatt direct-drive tidal turbine (M100-D) that eliminates the need for a gearbox. Because of fewer moving parts, its reliability is enhanced and the period between maintenance intervals is extended from one year to two years, further cutting the cost of tidal energy. The direct-drive turbine is more efficient and more reliable. A modular design lowers costs by 30 percent and makes maintenance quicker and cheaper. A new substructure makes it easier to deploy and retrieve the turbine nacelle from the seabed.
SKF has had a long collaboration with Nova Innovation as part of its ambition to develop its own ocean-energy business, including the new direct-drive turbine.
"The direct-drive technology was certainly not new to us, but this was the first time we were involved when it was used underwater in a tidal energy application," says Michael Baumann, business development manager for the Marine and Ocean Energy Industries at SKF. "It was important that we could provide a solution that can withstand the extremely harsh conditions on the seabed and also be attractive from a cost/savings perspective."
The development was performed in close cooperation between the SKF team and Nova. "We have worked with Nova to develop a holistic 'plug and play' main shaft unit with the aim of optimizing the design and improving reliability," says Baumann. "The solution includes rotor bearings, seawater seals and other components such as bearing housing, rotor shaft plus lubrication and condition monitoring." SKF has also carried out the assembly.
The next challenge for Baumann and his team is to continue to develop the solution to further extend the maintenance intervals of the turbines.
"The direct-drive turbine is smaller and easier to handle than a turbine with a gearbox, but you still need to pick it up from the seabed to do the maintenance work, and a longer interval will reduce the customer's costs," says Baumann. "What we are looking at now is to further extend maintenance intervals."
Connor adds: "We have a very good working relationship with SKF, and we are very impressed with their professionalism and the high quality of their equipment." Baumann echoes these sentiments. "We are proud of our technical partnership and have created a strong trust between our teams," he says.
"As we scale up and start to mass-manufacture our turbines, costs will continue to come down, making tidal energy mainstream," Connor says. "Our tidal turbines can be installed as individual devices or as multiples in arrays to create multi-megawatt-scale projects suitable for all client requirements." And SKF wants to provide the long-term support that Nova will need to accelerate its commercialization of tidal power.