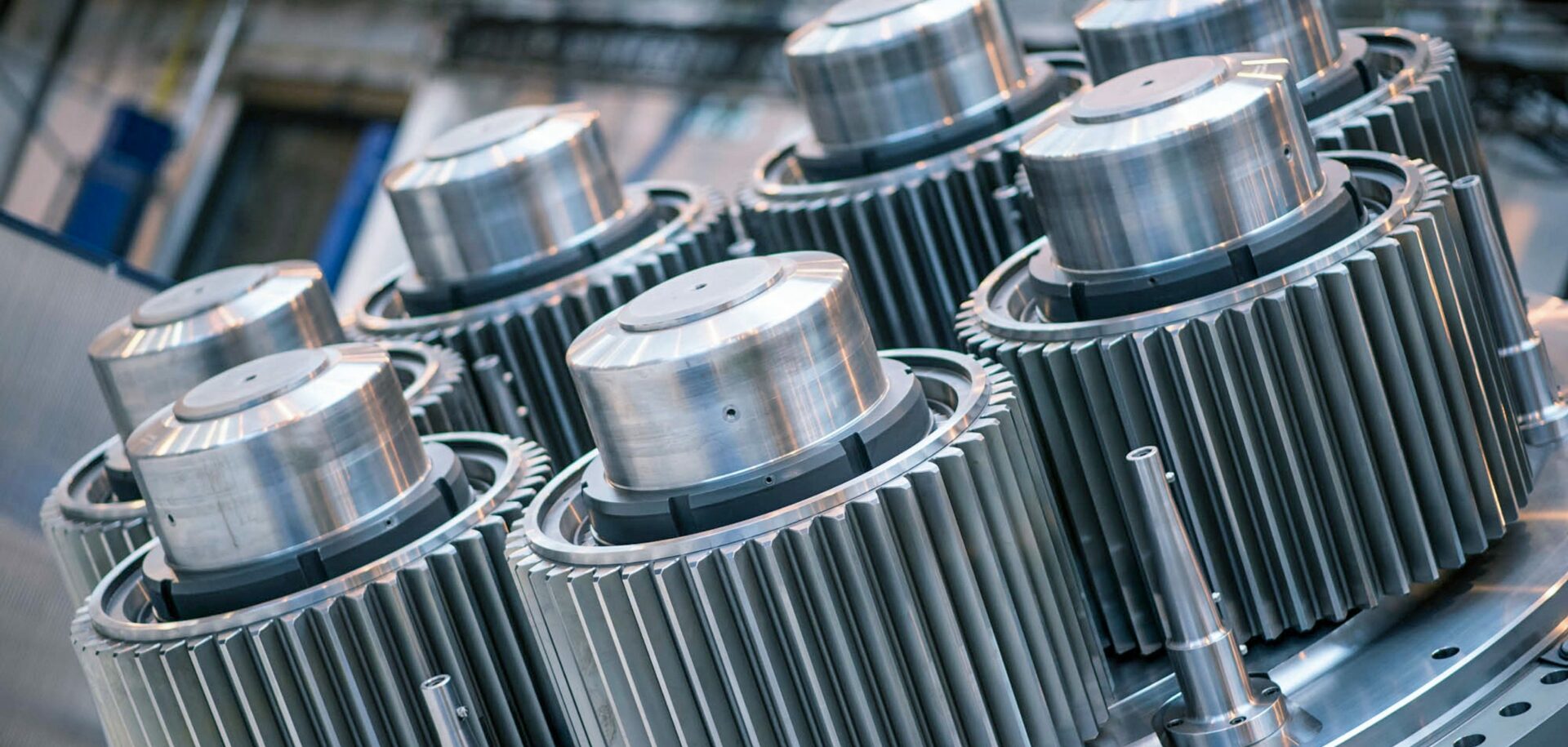 Gearing up for clean energy
A flexible pin gearbox and a flexible approach are what won the contract for Wikov, a Czech company, to provide gearboxes to ANDRITZ HYDRO for the huge Scottish MeyGen tidal-stream power project.
When the ANDRITZ HYDRO engineers were looking for gearboxes to power their turbines for the Scottish MeyGen project, they called on Wikov MGI a.s., a manufacturer of industrial gearboxes and gearboxes for renewable energy applications in the Czech Republic.
The Wikov MGI factory is situated in the small town of Hronov, on the Czech border with Poland. "We're a long way from the sea," says Wikov Managing Director Zbyněk Berger. "But we know plenty about harnessing the power of wind and water."
Wikov MGI specializes in making custom-made planetary gearboxes – a full range of drive solutions – for wind, hydro and tidal-stream power plants all over the globe. The company's list of recent clients reads like a who's who of the renewable energy industry, including MCT SeaGen, TGL and ANDRITZ HYDRO, that has an order for three turbines for the MeyGen project phase 1a.
The first on-site construction stage involves the installation of four 1.5-megawatt turbines in the tidal stream. The three ANDRITZ HYDRO turbines are equipped with Wikov gearboxes.
Wikov won the turbine gearbox order because of its patented "flexible pin" with an overload stop, a unique load-sharing device created and used for the past three decades by Orbital2, a British design workshop wholly owned by Wikov. Detailed design work on the gearbox began in autumn 2014.
"Most epicyclic gearboxes have a fixed pin arrangement as standard, with a maximum of three or four planets on one carrier, which limits torque capacity," explains Michal Pohanka, project manager at Wikov.

Wikov Industry

Headquarters in Prague, Czech Republic.
Annual turnover of more than 75 million euros and a total workforce of 800 employees.
Three factories in the Czech Republic:
Wikov Gear specializes in gearboxes and gears for oil and gas, cement and mineral processing.
Wikov MGI specializes in gearboxes for rail vehicles, mining, hydro, wind and tidal energy.
Wikov Sázavan specializes in precision parts and machining manufacture.
Orbital2 (UK) is a subsidiary that specializes in research, development and design of gearboxes with flexible pin technology.
Global sales network with subsidiaries in the United States, China and Russia.
In contrast, Wikov's gearboxes – applying flexible pins and a differential split torque arrangement of epicyclic gear trains – offer both increased torque capacity and reduced size and weight.
"Our well-proven flexible pin arrangement ensures equal load distribution across the tooth face and among the planet wheels – up to eight on a single carrier – while compensating for deflections caused by the rotor loads," Pohanka says.
The flexible pin concept has already proved its worth many times over. It was chosen for the 1.3-megawatt tidal turbine built in 2008 by SeaGen in Northern Ireland's Strangford Lough, the world's first commercial tidal-stream power station. Since then, Wikov has sold an additional gigawatt's worth of wind turbine gearboxes equipped with flexible pin technology.
But with the MeyGen project, Wikov's technology is about to face its biggest test.
"The requested lifetime for these gearboxes is 25 years, and they'll be serviced only once every five years," Pohanka says. "The rest of the time they should stay on the bottom of the sea."
"The nacelle is filled with nitrogen, so you won't be able to send a frogman down to take a look if something goes wrong," he adds. "It has to be reliable from the start."

That reliability depends in large part on the bearings supplied by SKF, a long-term partner of Wikov, on the basis of an exhaustive assessment of the particular challenges presented by the MeyGen project.
"A team of SKF engineering experts undertook an in-depth bearing calculation and arrived at an offering that combined maximum load-carrying capacity with tough performance," says Antonín Vlček, key account manager at SKF's Prague branch.
The SKF solution also comprises black oxide-coated cylindrical roller bearings to further reduce the risk of sliding damage inside the bearings during start-up. "Black oxidation of rollers increases reliability in highly demanding applications like this one," Vlček explains. "It is also important that we can be sure that the anti-corrosion protection and the lubricant adhesion to the surfaces are the best available."
SKF supplied all gearbox bearings to Wikov. Once the first power reaches the grid (eventually, the project will comprise up to 270 turbines, generating enough energy for 175,000 homes), SKF Scotland will step in with remote condition monitoring services, helping to minimize downtime and maintenance costs while at the same time improving performance and sustainability.