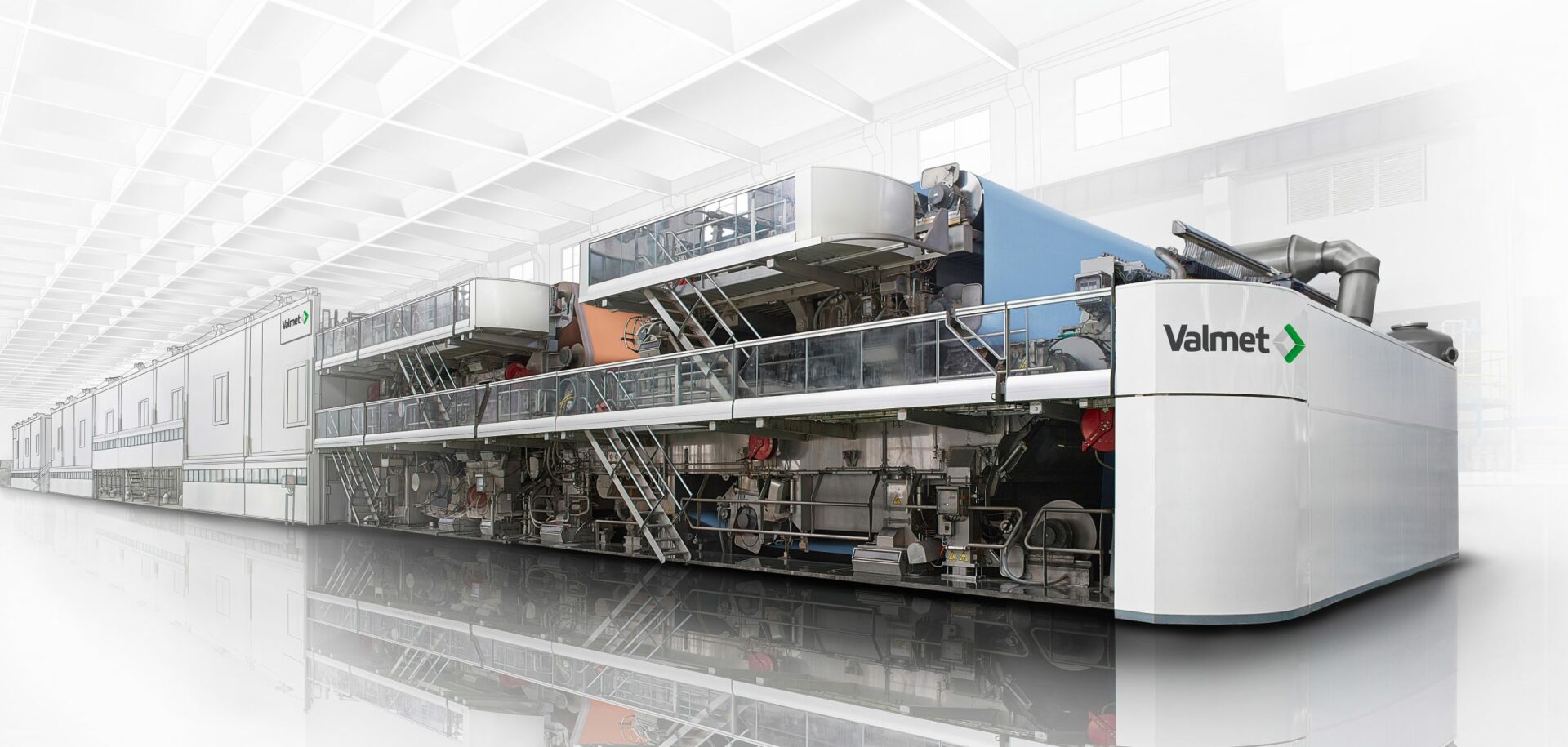 When smaller is better
Backed by its 200 years of industrial experience, Finnish company Valmet is rising to the challenges of the digital era.
Despite roots in the 18th century, Finnish company Valmet has its sights set firmly on the future, adapting constantly to changing industrial realities to better serve the paper, pulp and energy sectors. Today, Valmet stands as one of the world's most important providers of capital equipment, automation and services to these sectors.
The papermaking industry has changed dramatically in recent years. Sales in some of the most important traditional categories, such as newsprint, have declined in line with the rise of digital media and the associated changes in consumer behaviour. The rapid expansion of consumption in emerging markets, meanwhile, has fuelled demand for a host of paper-based products, from packaging to bathroom tissue.
Demand for renewable packaging solutions and emerging markets growth have contributed to increased demand for packaging grades.

Jyrki Laakkonen
Valmet's category manager
"The demand for newsprint actually went down about a decade ago," says Jyrki Laakkonen, Valmets category manager, Supply Chain. "Currently, newsprint represents slightly more than 5 percent of global paper and board demand. At the same time the demand for printing and writing papers has decreased slightly. On the other hand, growing global trade, e-commerce, demand for renewable packaging solutions and emerging markets growth have contributed to increased demand for packaging grades."
Valmet's partnership with SKF began in 1951, when the first papermaking machine to carry the company's name was equipped with SKF bearings. Since that time the two companies have broadened and deepened their relationship. SKF bearings and related products and services are now used on Valmet machinery on a global scale.
Other approaches focus on reducing operating costs for Valmet's customers. For example, replacing oil-lubricated bearings with bearing units that are sealed and grease-lubricated for life means one less thing for customer maintenance teams to worry about. SKF is also working with Valmet to capture the opportunities offered by the industrial Internet. Integrated condition-monitoring technology is helping the company improve the support it provides for hundreds of machines around the world, and it is also providing rich data on real-world operating performance that can be used to inform and refine future designs.
These changes have driven a dramatic shift in the types of equipment used by the paper industry and in the location of its production sites, and as its markets have evolved, so has Valmet's design approach. The company's latest OptiConcept M machines use a modular design to simplify specification, assembly, operation and maintenance. Compared with conventional designs, the OptiConcept M design requires up to 40 percent less space. The approach also enables mills to optimize machinery investments according to their needs, providing increased flexibility to change the type and grade of material produced and to adjust capacity as demand changes.
It's a completely new, modular way to build a board or paper machine, with significant savings in energy.

Jyrki Laakkonen
Valmet's category manager
"It is a completely new, modular way to build a board or paper machine, with significant savings in energy, water and raw-material usage, built-in safety and usability, and a smaller carbon footprint through compact design," says Laakkonen.
In a world where flexibility, efficiency, low cost of ownership and rapid return on investment are so important, every detail of its machine design is critical for Valmet. As it has done so often over the past 65 years, Valmet looks to partner with SKF to help it find innovative solutions for its latest generation of machines.
"The biggest, fastest machines [of the past] had design speeds of some 2,000 metres per minute," says Arto Huttunen, global strategic account manager at SKF. "Bearing specifications for the loads and speeds involved often called for tailor-made solutions. With the modern, smaller machines that have design speeds of, say, 1,700 metres per minute, it becomes possible to use standard components, which can provide significant savings in capital and maintenance costs."
Head office in Espoo, Finland.
Valmet employs more than 12,000 people and operates 16 R&D centres, 34 production units and 100 service centres around the globe.
The group's sales in 2016 were approximately 2.9 billion euros, divided more or less equally between equipment manufacturing and industrial services.
Valmet's services cover everything from maintenance outsourc­ing to mill and plant improvements and spare parts. The strong technology offering includes pulp mills and tissue, board and paper production lines as well as power plants for bioenergy production. Valmet's advanced automation solutions range from single measurements to mill-wide turnkey automation projects.
However, using standard parts doesn't mean Valmet relies any less on SKF expertise. SKF's deep knowledge of materials science and rotating equipment helps Valmet's engineers select precisely the right type and size of bearing for each application. Advanced bearing life calculation models are used to recommend the right product to suit the end customer's operating conditions and lifetime requirements. "Frequently, that means they can use a solution that has a 50 percent lower cost than what they might have chosen if they'd relied on more traditional selection approaches," says Huttunen.
Manufacturing costs and lead times are equally critical in the modern paper machinery sector. SKF's global footprint is also of particular importance to Valmet, allowing the supply of locally manufactured components to the company's production sites in China, for example, as well as ensuring that it can support its customers with service parts and analytical expertise all over the world.
Huttunen explains that designing and building equipment that is less costly and provides faster payback for customers is every bit as demanding as making those large, fast machines of the past. "Valmet has asked us to bring ideas from our experience with a wide range of different industries, from car manufacturing to wind power," he says. "I'm sure that together we will be able to find many more innovative solutions."