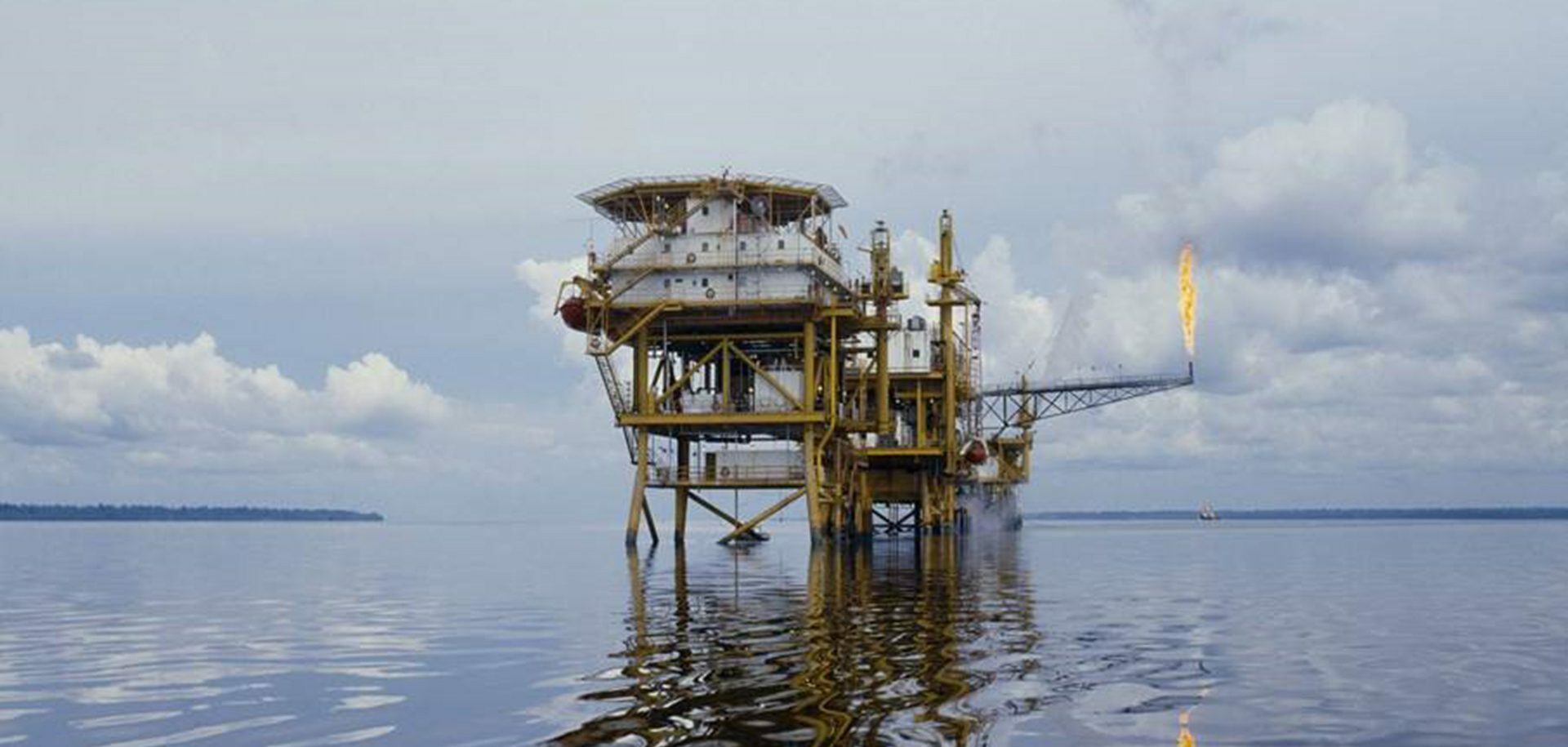 A turnaround for oil and gas in Indonesia
In a rapidly shifting market environment, Indonesia's oil and gas industry needed to boost its operational efficiency. The solution involved a new approach to managing the vast inventories.
Indonesia's once robust oil and gas industry has faced serious challenges in recent years. Although the country has historically been an oil exporter and a member of the Organization of the Petroleum Exporting Countries, its crude output has plunged while its fuel demand has surged, making it reliant on imports of petrol and diesel. This turbulent situation has been exacerbated by the 2008 financial crisis, a global oil and gas surplus in 2014–2015, reduced demand and a drop in Indonesia's own oil reserves.
The numbers show the challenge the sector is up against. In 2004–2006, the oil and gas industry in Indonesia contributed about 41.4 billion euros (45.6 billion US dollars) to the country's economy, and at least 20 percent of state revenue, based on data from PricewaterhouseCoopers. By 2014, the oil and gas sector accounted for only 14 percent of national revenue, slipping to 4 percent in 2015 and only 3 percent in 2016, according to a report by Harvard University Professor Kenneth Rogoff for the World Economic Forum.
While these figures are concerning, both the government and the oil and gas sector have taken serious steps to turbocharge the once mighty industry. The government is planning revisions of its oil and gas laws to encourage investment by providing more regulatory certainty. The regulatory reforms are aimed at making the oil and gas sector more efficient, transparent, straightforward and sustainable, providing added value to the national economy, Indonesian President Joko Widodo told Reuters in January 2019.
Better understanding of spare parts data really enhances procurement.
Achmad Riad, head of asset management, SKK Migas
Comments Achmad Riad, head of asset management for SKK Migas, Indonesia's oil and gas regulatory agency: "The oil and gas industry remains one of the biggest contributors to state revenue, and each year it still shows the incremental investment value. The challenge is around operational efficiency, especially to better recover costs on our utilization of our oil and gas assets, since the majority of the production-sharing contracts we hold are based on the cost-recovery business model."
Towards a better procurement process
A key way for the industry to boost operational efficiency is by improving the procurement process. The sector has been grappling with a huge inventory of spare parts and a lack of capacity to better manage the inventory. SKK Migas has set out to address that by supporting the sector with a national procurement strategy for common equipment and initiatives to simplify the procurement policy and clean up material duplication.
Amongst those putting these initiatives into practice is PT Pertamina, the national energy company in Indonesia and the country's largest state-owned enterprise. Pertamina, like other Indonesian oil and gas companies, was facing a serious logistical problem. Committed to meeting the needs of its customers, Pertamina had some 800,000 items in its inventory but lacked an efficient way to manage and keep track of all those materials. Petronas Carigali Indonesia, another Ieading oil and gas company, faced a similar challenge with a lack of standardization to manage its enormous inventory – a costly problem. For both these firms, simplicity was called for, and SKF had a solution. For Satya Nugraha, senior procurement manager at Pertamina, the tool was a much-needed solution to a perplexing problem, especially since Pertamina, a Fortune 500 company, active in both the upstream and downstream sectors of the oil and gas industry, was in no position to slow down. With refineries across Indonesia, it has a one-million-barrel-per-day capacity. As a long-time supplier of bearings to PT Pertamina, SKF provided a catalogue management tool that enabled Pertamina to improve material data and review, cleanse and enrich the materials catalogue.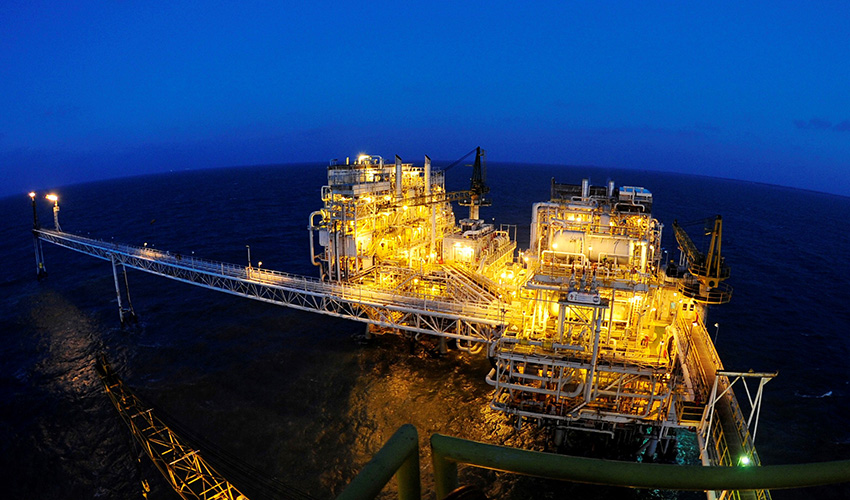 But in its warehouse, Pertamina had a problem. Governing such a massive and complex organization was challenging, and the lack of materials management had gotten out of hand. This was frustrating as well as costly, since it tied up additional capital and made cross-fertilization and future system integration more difficult. Because of insufficient material description, Pertamina's procurement team could not provide the correct spare parts required or have a reliable base for bulk procurement. Improving procurement became a high priority for Pertamina, including having the correct material and spare parts description and codification of standards.
"This had a significant impact on high-value stock, and we found many duplicates in the item numbers, as well as insufficient information and obsolete items and broken parts," Nugraha says. "We also had difficulties tracing the exact stock needed, which also impacts the procurement process and delays efficient procurement and limits spare parts readiness. We knew that, due to inappropriate materials handling in the past, we lacked rules and standardization around item numbers."
Since the project kicked off in December 2018, some 70,000 items have been reviewed. So far, duplicate parts have been reduced by 25 percent, and Nugraha expects the project will reach its goal of reducing duplication by 35 percent and costs by 40 percent by 2021. The company now has a clear and standard buying description with oil and gas industry international codification. And it has significantly improved the potential for system integration of the supply chain on its business-to-business platform (Industry 4.0).
SKF's solution standardized and mapped the material data with Shell Material and Equipment Standards and Code methodology, created in 1932 for internal use by Shell, but later licensed to any company that wished to pay for it. Quality assurance and quality control procedures were set up, and SKF also provided comprehensive training and an implementation workshop for deploying the catalogue management tool.
For Pertamina, the decision to choose SKF was clear, as SKF had experience carrying out similar projects, including in the oil and gas industry. "This project is so important for Pertamina, and it has become a national project, with a lot of lessons learned, such as the need for organizational readiness to support the project, standardization and better ways of working," Nugraha says.
A growing priority for the sector
Pertamina was not alone in this regard. In the oil and gas industry, many companies overlook materials management as a key way to reduce spending as costs rise. Appropriate handling procedures are not well defined, and there may be unclear ownership of items in inventory. Some items may have been set up in inventory as much as a decade earlier or some inventory forgotten about when projects were completed. In a rapidly growing industry, materials management becomes even more of a priority.
That was the predicament faced by Petronas Carigali Indonesia. With headquarters in Malaysia and a production-sharing contract in Indonesia, the company was looking to do whatever it could to boost efficiency in light of declining prices for oil, and a host of technical and regulatory issues that further complicated the situation.
As Fery Sarjana, senior manager of supply chain management at Petronas Carigali Indonesia, explained, it faced a lack of standardization in its inventory management, with no established system to help catalogue items and avoid duplication. It decided to implement the SKF catalogue management tool to help establish one standard catalogue and a system that identifies duplicate, existing or new items to avoid duplicate items and increase inventory value.
"It's been really useful to identify the duplicate items, get correct specification and easily create new items," Sarjana says. "It will help us to optimize utilization of existing inventory items, thanks to identifying the duplicate items."
For Achmad Riad of SKK Migas, that was exactly the intention. "Better understanding of spare parts data really enhances procurement," he says. As of November 2019, he says, potential direct savings for Petronas through optimization of materials and savings amounted to 6.6 million euros (7.3 million US dollars).
For an industry intent on becoming stronger and more efficient, pushing against those prevailing headwinds is good news indeed.