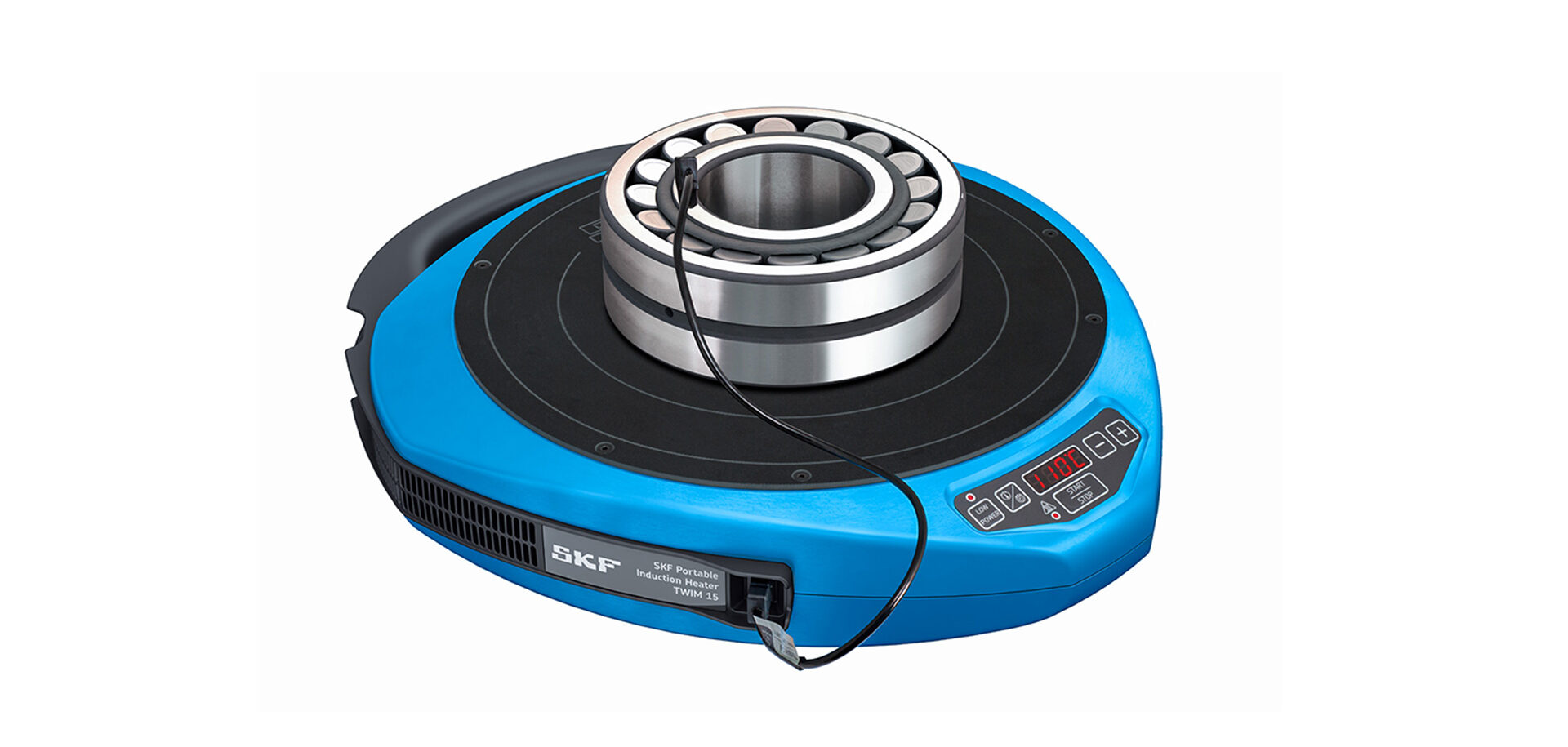 Easier bearing mounting with the TWIM 15 induction heater
The new portable and easy-to-use SKF TWIM 15 induction heater makes the hot mounting of bearings and similar parts fast and safe.
The TWIM 15 features a flat induction plate that does not require the use of a support yoke, and it can heat a wide variety of bearings and components, including sensitive parts such as bearings with reduced clearance.
The TWIM 15 is fitted with a temperature probe, smart electronics and advanced operating software, enabling the heater to optimize the heating process accordingly, ensuring that the bearing is heated safely and reliably.
Manufactured from rugged glass fibre-reinforced polymer, the TWIM 15 is lightweight (6.6 kilograms) and transportable, allowing it to be used in the field, and its user-friendly LED control panel enables it to be operated without any special training.
The TWIM 15 induction heater can be used for a wide range of bearings, for weights of 0.5 to 20 kilograms, a minimum bore diameter of 30 millimetres and a maximum outside diameter of 230 millimetres.