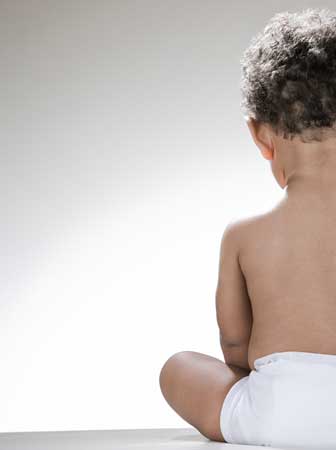 Eager to learn
Colombia-based Drypers Andina is a young company that's eager to learn, and working with SKF helps it to do just that.
Colombia-based Drypers Andina is a young company that's eager to learn, and working with SKF helps it to do just that.
he city of Cali in Colombia, tucked away in the Andes mountains, is renowned for the dancing during its summer salsa festival. But Cali is also an industrial centre in Valle del Cauca and the home of Drypers Andina, a leading supplier to the private brand market in disposable diapers in Colombia and neighbouring countries. Drypers Andina is a company that has had to hang on through a challenging chain of changing ownership.
The company was born in 1999 as a subsidiary of the US-based Drypers Corporation. After the parent company filed for bankruptcy the following year, Drypers Andina passed through the hands of Mexico's PI Mabe Group before being acquired in late 2007 by the Chilean conglomerate and pulp and paper giant CMPC.
Originally established by the US multinational to take advantage of tax breaks for investments in Colombia, and using rebuilt US machinery, Drypers Andina has reached a point where it produces 18 million units a month and rings in annual sales of 20 million US dollars (16 million euros) – exporting 30 percent of its output to such countries as Venezuela, Peru and Panama. With about 14 percent of the Colombian market, it lurks in the second tier at home, just behind giants such as the multinational Kimberly Clark and local competitor Tecnosur.
While moving from one parent company to the next, Drypers Andina has been led by a local Colombian management team that has constantly endeavoured to improve product quality and productivity. "We're a young company, and we are eager to learn," says Jorge Iban Lozano, the company's maintenance manager.
A recent example of such efforts would be the performance-based SKF Integrated Maintenance Solution agreement with SKF that took effect in August 2007. The deal includes the supply of bearings, and related components and equipment, lubricants, reliability engineering as well as lubrication engineering, maintenance products, condition monitoring technology and training. The investment is a significant one for a company of Drypers Andina's size, but as Carlos Paredes, facility manager, says, "We did the analysis, and with SKF there is a series of opportunities that over time should provide savings that will make up for what we've paid."
As proof of Lozano's observation about the hunger of Drypers Andina's workforce to learn, productivity gains were realized almost immediately after the SKF contract went into effect – even before some of the technological adjustments would have been expected to take effect. "One of the biggest improvements in the first months of the agreement was merely a change in attitude," he says. "People were more motivated. They began to think differently. They really love to learn, so we're trying to bring everyone up to the same level of knowledge."
Drypers Andina produces products for both the budget and premium segments. Starting with the basics a decade ago, it has improved the look of its products using locally generated designs. It has diversified the components of the belts of its diapers, adding elastic bands and innovative "hook and loop" fasteners to its repertoire.
The company movedinto the third-party private brand market with a contract to supply the multi-national Johnson & Johnson in 2000. Under the umbrella of Mexico's PI Mabe, that approach became a dominant strategy. Drypers Andina supplies private brand products to leading South American supermarket chains such as Makro. "We have grown significantly, adding new brands and strengthening our position by making products for others," says Gustavo Vargas, human resources director.
Beginning with rebuilt American machinery, local managers have long recognized the need to invest in productivity. "The Colombian market is very well developed and the competition is strong," says Paredes. "Everything began when we started looking at technological alternatives. We looked for bearings that would last, but we weren't able to find what we wanted until we made contact with SKF."
As the Wall Street investment bank Merrill Lynch pointed out in a report after CMPC shelled out 5.6 million US dollars (4.5 million euros) for Drypers Andina, the plant in the suburb of the city of Cali has been operating at about 50 percent of capacity. So prospects seem good to capture more market share. Merrill Lynch considers the Colombian market to be "highly attractive" and "under penetrated." After the purchase in December, CMPC President Eliodoro Matte told the press, "This is an important step in the internationalization and development of the diaper business in the region."
CMPC dominates the tissue market in Chile and Uruguay and is a comfortable leader in Peru and Argentina. It also maintains operations in Ecuador, Mexico and Brazil. In 2007, the sales of CMPC's tissue division reached 700 million US dollars (550 million euros), accounting for nearly a quarter of the Group's total. In that context, Drypers Andina managers are optimistic about the prospects for growth in Colombia under their new owner. "They're involved in the entire value chain of the pulp and paper industry, beginning with forestry products," says Vargas. "They plant forests in Argentina and Chile. They make paper. And they also make absorptive napkins, table napkins, toilet paper and feminine sanitary napkins. They're a big-league competitor. This is their entry into the Colombian market."
One possible avenue for growth would be via the introduction of CMPC brands that have been successful elsewhere in South America, such as Elite (tissue). By March the factory was already producing CMPC's Babysec brand diapers. CMPC also owns a strong brand name in adult incontinence diapers in Cotidian. "The diaper market is growing, including in the adult segment," says Paredes. "We believe that the idea is to grow in this market."
---
IMPROVED AVAILABILITY

Following more than two years of negotiations, Drypers Andina and SKF agreed in 2007 to a performance-based SKF Integrated Maintenance Solution (IMS) at the plant in Santander de Quilichao, a suburb of the city of Cali, Colombia.
Implementation began in August 2007, with a goal of reducing non-planned production stoppages by 14 percent a year, as compared with the 2003–2005 average. A two-tiered contract secured the supply of bearings and units, power transmission equipment, seals, lubricants and condition monitoring technology for three years. Services such as reliability engineering, predictive maintenance and lubrication engineering were set in a one-year contract. SKF Reliability Manager Miller Nossa works permanently at the plant, and SKF is also providing training for the Drypers Andina shop-floor employees. Replacement parts are now supplied by SKF on consignment. "That has reduced our inventory costs," says Jorge Iban Lozano, maintenance manager at Drypers Andina.
Early returns on the performance-based goals have been positive. Through March 2008, for the two assembly lines in operation, the requis-ite reductions were achieved in all cases except on one line for one month. The percentage of equipment judged to be in critical condition was reduced from 12 percent in August 2007 to just 1.4 percent by January 2008.
"The availability of the machinery has improved this year," observes Lozano. "There is evidence of greater stability."
For SKF, the accord may prove to be a breakthrough. "We haven't had many IMS contracts in this part of the Colombian region," says Daniel Felipe Reyes, AEO business specialist for SKF Latin America and leader of the Drypers project. "This opens up the opportunity to replicate the experience elsewhere in southwestern Colombia."