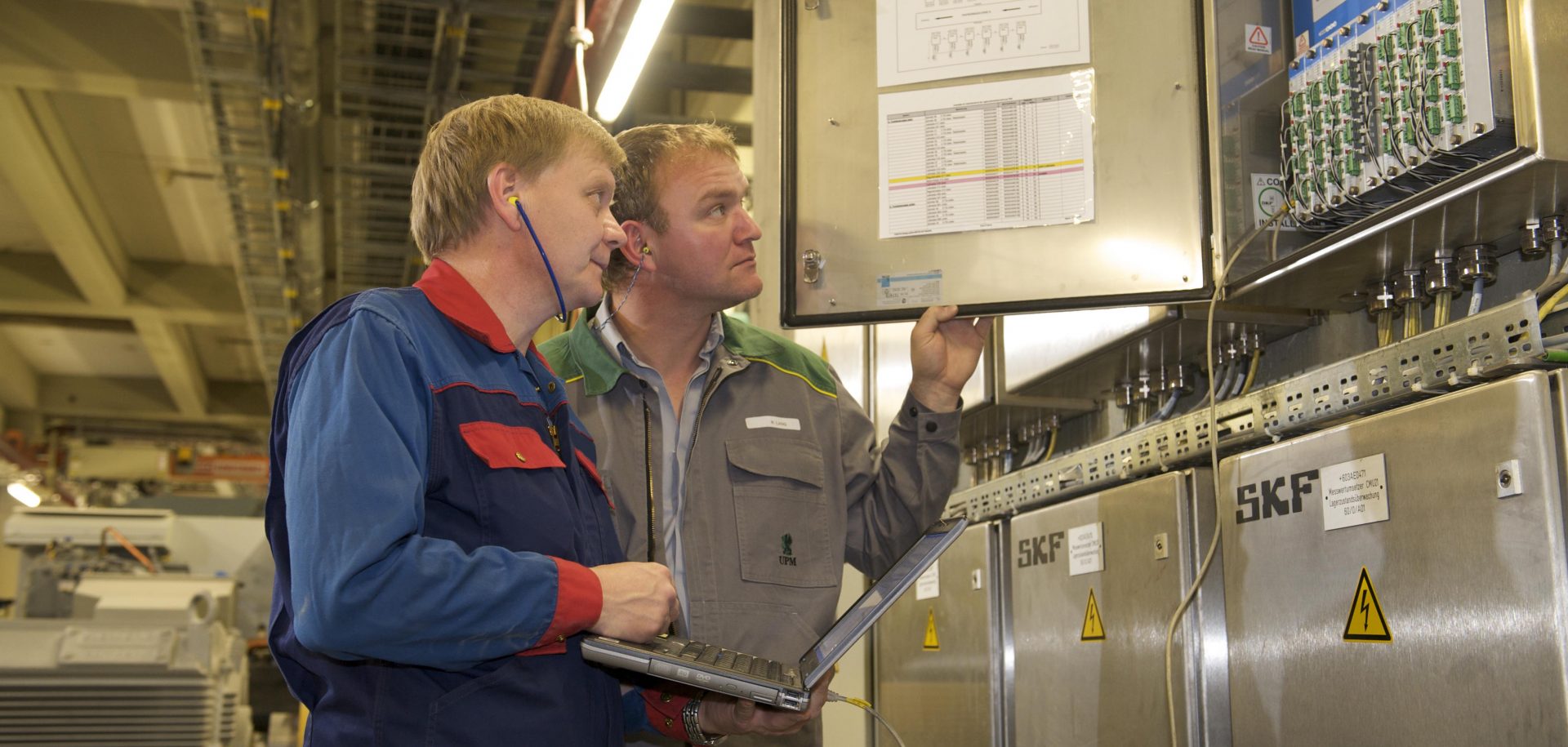 Maintenance: an inside job or third party responsibility?
You've decided that an in-house maintenance capability is no longer a viable proposition and you need to look beyond your business for help with outsourcing this task. What's out there and, perhaps more importantly, how will a reorganisation of maintenance operations sit with your own operational staff? We take a look at one approach – remote monitoring.
For decades, in-house maintenance staff numbers have been in decline, thanks to business financial restructuring, reallocation of resources and, of course, that diminishing pool of skilled maintenance engineers and technicians. Where once an organisation was able to call upon a well-equipped and skilled team of in-house professionals to oversee both planned and unplanned maintenance operations, these tasks are now more likely to be in the hands of a third party – usually an onsite contractor who may lack the insights and competence of a highly experienced in-house team, but who, nevertheless, must work harmoniously with operational staff to help keep machines and processes running smoothly.
If the issues surrounding onsite maintenance contractors are likely to pose problems, then a somewhat less 'invasive' approach (if, indeed, contractors are viewed as 'invaders') is to move them offsite, but keep them in touch with operations via nothing more than an Internet connection. This is termed 'remote monitoring' – a method by which all the condition monitoring data from a plant is logged, collated using a proprietary software system and transmitted over the Internet to a remote location where a team of maintenance experts can analyse machine performance and issue remedial advice or recommend site visits, as necessary. The advantage of this approach, thanks to the capability of the software and the volumes of data analysed, is a move towards a more predictive maintenance paradigm, which can have a significant impact on machine uptime and, therefore, a company's productivity.
Thus far, remote monitoring has largely been the province of the marine, offshore oil & gas and wind energy sectors, where it is used to optimise the performance of a wide range of assets, from turbines to deck equipment. Data is gathered either by crew members or automatically captured and then transmitted to global data centres, where it is analysed by engineering and maintenance experts, who then provide equipment condition reports and recommendations for remedial action.
For cargo carriers and oil & gas supply vessels alike, remote monitoring has proved a considerable success. The experience gained from these sectors has now spurred interest among other owners of valuable assets – this time, companies operating in the manufacturing and process industries, and the model is now offered for application more widely across these sectors, as Phil Spry, Team Manager for Reliability Services at SKF explains:
"We have been an established provider of remote monitoring services to the marine and offshore wind sectors for some years now. With our move into the industrial sector, any company with Internet access can implement a world-class predictive maintenance programme simply and cost-effectively. By outsourcing the process, customers can move the cost of condition monitoring from the CAPEX to the OPEX budget; perhaps more importantly, they are able to make significant improvements to the quality and reliability of monitoring and diagnostics without the need to invest in on-site teams, giving them far greater operational flexibility."
Typically, a remote monitoring service such as that offered by SKF begins with an on-site visit by engineers to determine the criticality of assets, agree the frequency of data capture and map data collection routes. Data can be gathered by onsite employees, the service provider's technician or automatically using specialist equipment, before being securely transferred using the service provider's proprietary software to a remote monitoring centre. Data is reviewed by condition monitoring analysts, who provide detailed asset condition reports via a secure Internet connection. Urgent issues that require immediate attention are relayed directly to onsite engineers or plant managers. Phil Spry summarises:
"A key advantage of our Remote Monitoring Service is that it allows customers to delegate the responsibility for an extremely specialised but nonetheless vital service to our team of experts. This frees up in-house staff and resources and enables customers to concentrate on their core business."
[Box-out story:]
A major operator in the oil & gas sector has taken advantage of SKF's Remote Monitoring Service for its entire shipping fleet of 53 vessels that transport a range of products from crude oil to aviation fuel. The detailed maintenance management programme covers a range of issues, from optimising engine management to cutting maintenance costs and demands on manpower. The system of monitoring and reporting, devised and managed by SKF, enables on-board engineers to perform maintenance and replace components by providing specific data as to which tasks need to be performed and when.
Following an assessment of each ship's requirements, the subsequent installation of condition monitoring sensors and the training of onboard staff, the vessel's engineers were give handheld instruments to collect vibration data from equipment, including diesel generators, turbochargers, gearboxes, pumps, fans, motors and turbines. The information was then downloaded to a condition monitoring database on the ship's server before being automatically sent electronically to SKF for remote analysis.
Back on dry land, SKF conducted detailed analysis of the data on a weekly basis, sending reports and recommendations back to each chief engineer, along with any necessary reminders of when new data sets were due. This equipped the chief engineer with a precise and valuable data record, enabling the vessel's engineers to prioritise their work schedule and thereby increase efficiency. On a monthly basis, an automated programme interrogated the condition monitoring database and determined which machines were to be monitored during the following month. The feedback from SKF also generated a work order in the vessel's maintenance management system, ensuring that each chief engineer was aware of all current issues when scheduling maintenance.