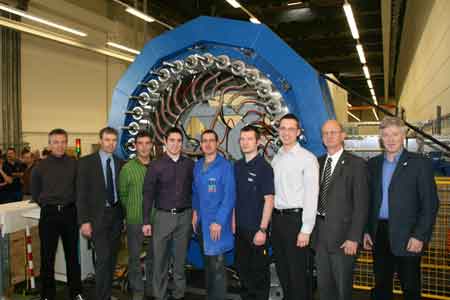 Test rig for large bearings
A new test rig for very large bearings has been put into operation at SKF in Schweinfurt, Germany. The test rig is used to simulate the extreme conditions that bearings in windmills are exposed to.
These bearings can have an outside diameter of up to 2.40 metres, and the test rig enables rotational speeds of up to 60 revolutions per minute, which is more than twice as much as normal operating speed. Thirty hydraulic pressure cylinders provide axial load to the bearing in order to simulate different working conditions.
Simulations in the test rig have already resulted in new findings that can be beneficial for the future development of bearings for the wind power industry. Thus, SKF can contribute to higher efficiency and better security in wind power plants.