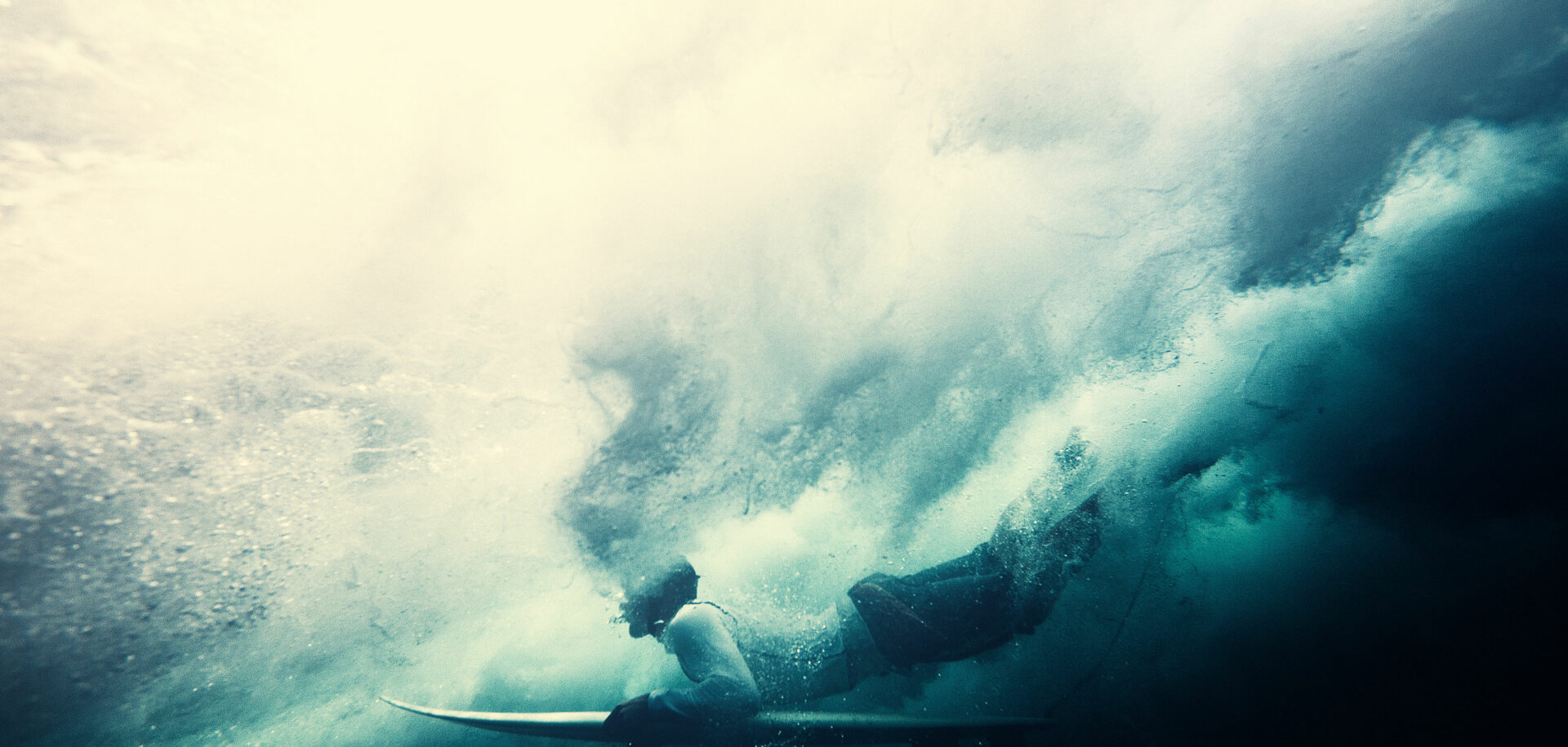 Harnessing the sea
Clean, green and almost limitless – the attributes of wave and tidal energy are extremely attractive to 21st century consumers. Now the hard work that energy companies have invested in the technology may be about to pay off.
For as long as humans have watched the crash of waves on the shore and seen the pull of the tides, the potential power of the sea has been obvious.
However, serious efforts to capture energy from both these forms of ocean movement and convert it into electricity have a much shorter history.
Experiments involving wave power occurred throughout the 20th century, with the oil crisis of the 1970s producing intense interest in the field. However, it wasn't until the 1990s that scientists began to see practical possibilities for wave power.
Experiments involving tidal power, meanwhile, date back to the 1960s in France and the 1980s in North America and China, where power plants with very low capacity were created.
While neither technology is commercially viable today, technical advances in recent years have moved both of them much closer to this point.
One of the world's leading wave energy technology companies is Pelamis, which has been operating for the past 15 years out of Edinburgh, Scotland. Its marketing coordinator, Deborah Smith, says the industry is taking steps towards full commercialization, including achieving cost reduction and overcoming the challenges of the operating environment.
"One of the major reasons marine energy has developed so long after other forms of energy is the harsh operating environment offshore," Smith says. The company now avoids offshore maintenance operations wherever possible and undertakes all maintenance at a sheltered quayside.
"We install the machine using a remote, hands-free connection," Smith says. "This plug-and-play system was designed as a result of trial and error. We recognized that installing machines offshore was one of the most difficult and dangerous activities we had to do, so we developed a way to do it without divers and without having to wait for flat, calm weather windows."
The key challenge in wave energy is designing a machine that can survive fierce ocean storms while remaining a cost-effective energy generator in small seas.
"The shape of the Pelamis machine – resembling the long, thin sea snake from which it gets its name – allows it to duck under wave crests during high seas, much like a surfer heading out to sea," Smith says. "We're also able to control the resistance at the joints of the machine in order to tune up the machine's response in small waves to generate more power and tune it down when waves are large."
Tidal energy, too, is not yet at a commercial stage of development, says David Ainsworth, the director of business development at UK-based Marine Current Turbines (MCT).
The company's 1.2 MW SeaGen tidal array in Strangford Lough in Northern Ireland has generated more than 8 GWh of electricity into the grid and clocked up more than 11,000 hours of gener­ation since it was installed in 2008.
"The SeaGen device in Strangford has demonstrated that the technology is now ready for the next step to full commercialization – which will be demonstration arrays of circa 10 MW," Ainsworth says.
As with wave power, one of the enemies of tidal power is the environment, which can have an impact on installation and safe operation.
MCT has overcome this by designing an installation process that can be carried out quickly and planned around weather extremes.
Maintenance issues in bad weather have also been addressed. "With MCT's unique SeaGen design, all of the subsea components can be lifted above the sea surface and accessed for maintenance from the fixed structure," Ainsworth says.
And all maintenance can be executed using a small inshore crew transfer vessel, thus avoiding the need for large and expensive support vessels.
Ainsworth says that with further work on design and technology issues, turbines should be able to accommodate both fast-running shallow water tidal currents and slow-running deep water ocean currents. "Tidal turbines will become as commonplace in the marine landscape as navigation buoys and lighthouses," he says.
In the longer term, reducing the cost is high on the priority list, a common problem in a developing industry compared with mature generation technologies.
Scotland, where much of the work is occurring, has recognized that government must support the developing industries. In September, it gave a major grant to Pelamis and fellow Scottish wave company Aquamarine Power Ltd. to help in the commercialization of wave power. It also gave consent for construction of the largest tidal array in Europe, at Pentland Firth, between northern Scotland and the Orkney Islands. Scottish Energy Minister Fergus Ewing says: "We need to reduce our reliance on fossil fuels through better and more efficient uses of energy. Marine energy, a home-grown technology with huge potential, is part of the solution."
Technology is well on the way to tapping the power of the oceans of the world. In the political and regulatory world, much has yet to occur.
SKF's commitment to new energy
The technical challenges of the emerging wave and tidal industry require innovation and commitment from companies wanting to support new developments.
Jim Marnoch, Ocean Energy manager at SKF (UK), says the company is aiming to get involved in the sector at a very early stage. "We see great potential for a substantial business in future, particularly from 2020 onwards," he says. "This is when we will start to see full commercialization with multiple devices deployed in large-scale arrays. We are not starting with a blank sheet of paper and intend to use our experience supporting the industrial market to provide robust and reliable solutions that meet the requirements of the customer."
Marnoch says SKF's extensive experience in wind, oil and gas, marine and hydroelectric applications means that it can make a significant contribution when it comes to solutions concerning bearings, seals, lubrication systems and condition monitoring in the early-stage prototypes.
"The technical challenge is huge," he says. "It's been said that it is more demanding than putting a man on the moon. If it were easy, it would have been done by now."
SKF is currently engaging with the leading tidal and wave device technology developers, helping them to design robust and reliable solutions for their machines.
This includes customized bearing and sealing solutions for applications such as main shaft, pitch and yaw, as well as gearbox and generator. SKF's condition monitoring systems are being specified in order to monitor the health status of these rotating components.
In addition, SKF lubrication systems are being customized to supply grease or oil to the right place at the right time and in the right quantity, ensuring long-term reliability.