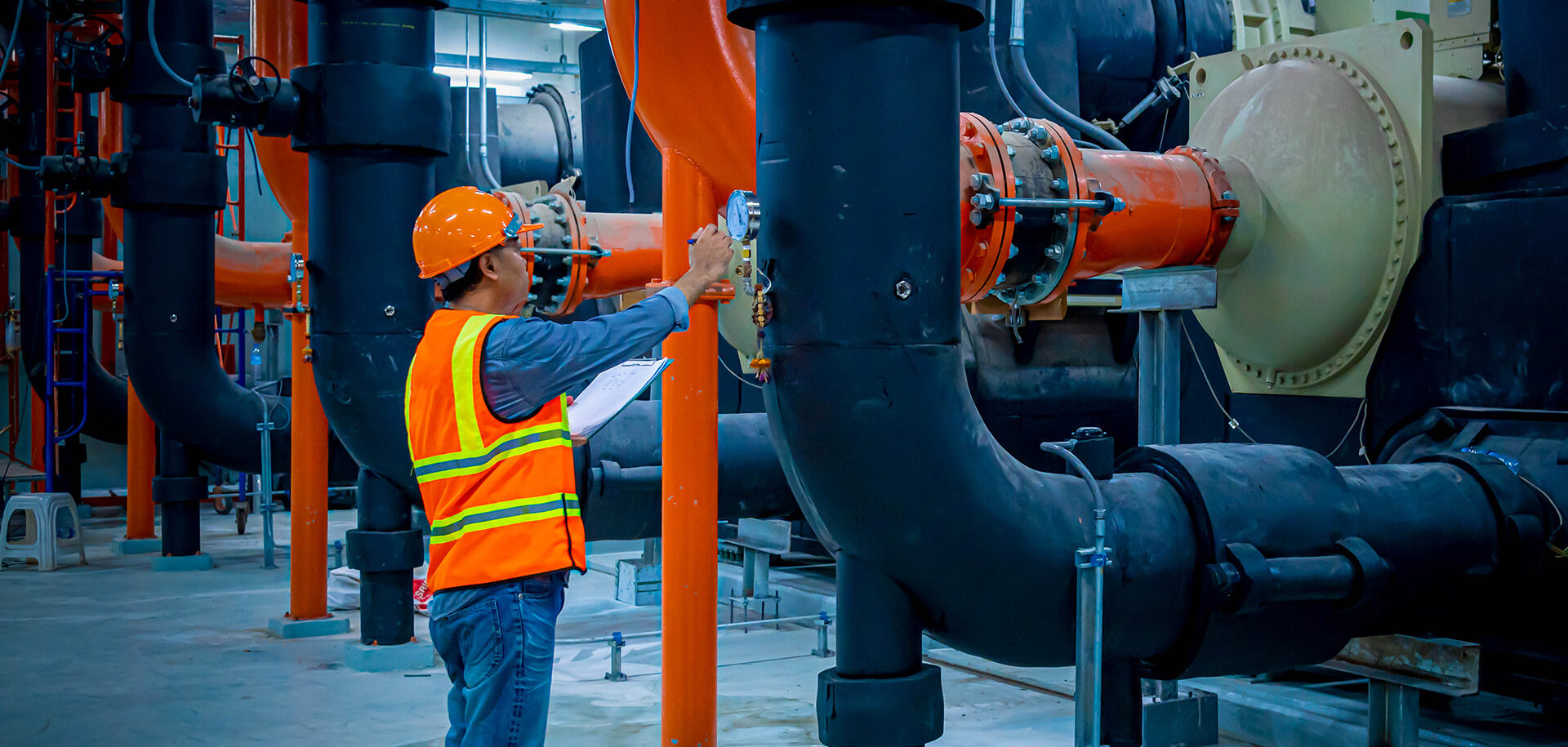 Heat pumps favour global drive for zero emissions
There is reason to believe that as the world seeks to drive down carbon emissions, heat pumps will become the dominant heating system. However, the growth of this solution will depend on finance, political will and technological innovation.
At the top of the agenda at the UN COP26 conference on climate change in 2021 was securing agreements for reducing emissions, with the goal of limiting increases in temperature to within 1.5 °C. Encouraging investment in renewables while phasing out fossil fuels has been identified as key to delivering this target, and heat pump technology is seen as important in reducing carbon emissions. Some even see heat pumps as a game changer similar to the advent of electric vehicles.
The advantage of heat pump technology is that heat can be collected from a variety of renewable sources, such as air, water, ground and waste heat, and it produces no direct local emissions. Industrial heat pumps and heat pumps for district heating often use waste heat derived from industrial processes in the food & beverage, pulp & paper, chemical and petrochemical industries as well as refineries, cement and brickmaking and even large computer/data centres that need significant cooling for their operations.
Eliminating fossil fuels while moving to electrical generation from sustainable sources has the added benefit of being a more efficient use of renewable heat energy and makes electricity consumption more flexible, which in turn helps to stabilize power grids.
Heat pumps are projected to be the predominant technology for both domestic and industrial heating applications. The International Energy Agency forecasts that as much as 90 percent of the world's space and water heating needs could be fulfilled by heat pump systems. As of 2021, heat pumps supplied only 3 to 5 percent of the world's needs, and less than 10 percent of global process heat comes from renewable sources.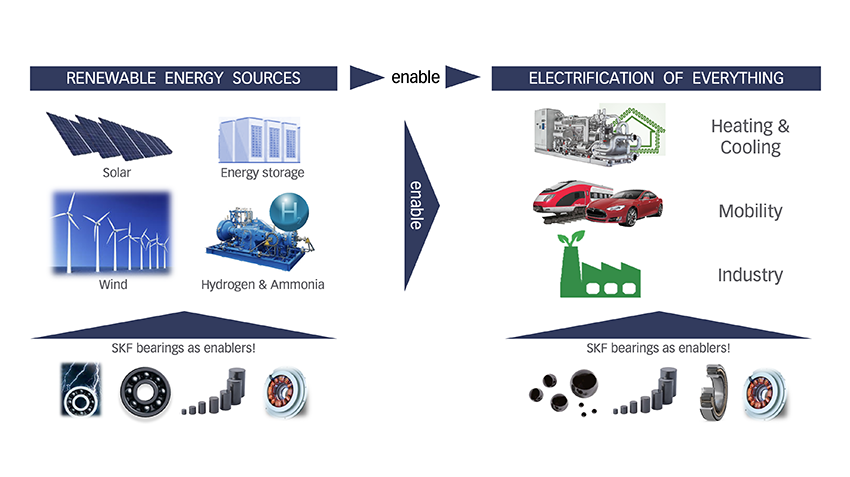 Ambitions for heat pumps
According to the EU strategy for Energy Systems Integration, the European Commission predicts that by 2030 40 percent of all residential and 65 percent of all commercial buildings will be heated by electricity, with a consequential need for 50 million heat pumps. The UK has its own ambitious plans for heat pumps, with a target of installing 600,000 heat pumps a year for home, schools and hospitals by 2028.
So, with the global push to move to green energy, heat pump technology is set to undergo dramatic growth. Between 2021 and 2027 the market for industrial heat pumps is forecast to grow by more than 10 percent, while heat pumps used in district heating are expected to grow from the 2020 level of USD 450 million (EUR 396 million) with a compound annual growth rate of 7 percent between 2021 and 2026.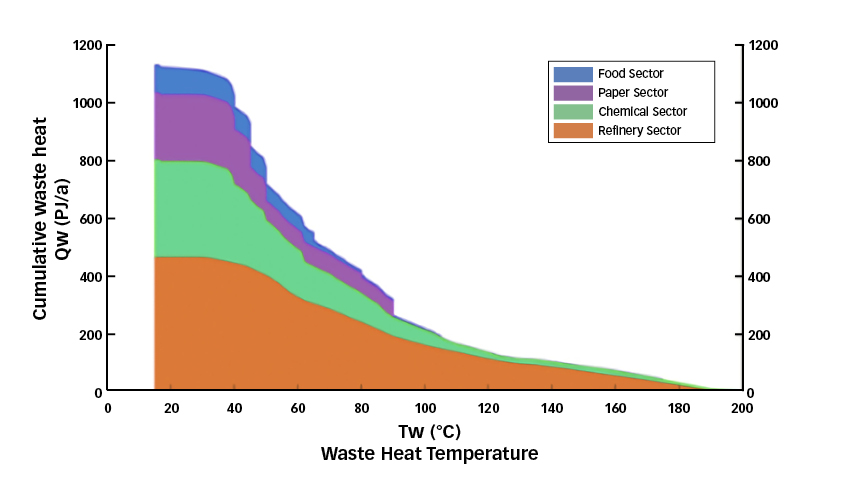 Investment a big challenge
The advantage of heat pump technology is that heat can be collected from a variety of renewable sources.
Investment is one of the key enablers for the heat pump industry. To meet the EU's ambition to reach its goals for net-zero emissions, a monthly investment of at least 200 million euros (more than USD 227 million) over decades would be needed. Globally, the estimated cumulative investment needed by 2050 in renewable heat for industry (solar thermal, geothermal, biomass and electrification including heat pumps) alone adds up to EUR 3.7 trillion. Electrification represents 65 percent of this.
In addition, the higher cost of electricity, compared with that of oil and gas in markets such as the US and coal in markets such as China, is a barrier to growth, despite the environmental damage being done.
Technical hurdles
These considerations aside, there are also technical hurdles to overcome, particularly for the larger installations required for industrial and district heating systems. One example is the use of ammonia in large district heat pumps. Ammonia leads to very high thermodynamic efficiency but can affect bearing service life.
As temperature demands for industry are higher than domestic heating, achieving temperatures of higher than 100 °C (e.g., 150 to 300 °C) requires overcoming technical as well as commercial hurdles.
Higher temperatures can lead to lubrication and thermodynamic issues, and the coefficient of performance for such heat pumps is relatively low. In addition, heat pumps require special refrigerants that may be more chemically active and corrosive, and much higher working temperatures put increased demands on materials, seals and bearings.
A promising future
Companies including SKF are already working on developing the ideas, technologies and strategies that will bring heat pumps into the mainstream of industrial heating applications. The German Aerospace Centre (DLR) Institute of Low-Carbon Industrial Processes has already developed prototype models that can deliver heat at 500 °C.
One company, Envola GmbH, has launched the first heat pump with integrated storage tanks, making it both economical and environmentally friendly. Another important development is the incorporation of digital systems to control every aspect of the operation, so that demand can respond to load and the system can be optimized in its electricity use, load profiles and operating cost.
Heat pumps will be at the heart of a more sustainable future for our planet. The speed at which this transformation takes place will depend on politics and finance, backed by industrial support.
SKF's Involvement in heat pump technology
SKF brings to heat pump technology cutting-edge technology derived from its knowledge of chillers, which, like heat pumps, use compressors. SKF has considerable experience in designing compressor bearing and lubrication systems, especially for the screw, scroll and centrifugal compressors used in chillers.
SKF is already working with practically all major original equipment manufacturers that are building screw and centrifugal compressors for chillers, industrial heat pumps and geothermal systems.
However, efficient industrial high-temperature heat pumps still require significant development and further industrialization. There are several challenges for rolling bearings in advanced heat pump applications: there is the risk of higher dilution of the lubricating oil by the refrigerant, leading to thinner films; there can be contamination of the oil by liquid refrigerants such as ammonia; and corrosion, hydrogen embrittlement (a metal's loss of ductility and reduction of load-bearing capability due to the absorption of hydrogen) and higher loads and temperatures lead to thinner lubrication film. These factors can affect machine life.
SKF is carrying out extensive research and development to develop its bearing solutions and is testing the properties of refrigerants and oil/refrigerant mixtures. It is also looking at how to use hybrid ceramic bearings, stainless materials, coatings, PEEK (polyetheretherketone) cages and its advanced lubrication technology for compressor designs, as well as considering improvements to the design of compressor bearing and lubrication arrangements.
This work builds on SKF's existing range of bearing solutions for meeting the needs of demanding heat pump applications. These include SKF's bearing solutions for heavily diluted oils and corrosive environments, namely hybrid bearings that incorporate rolling elements made of ceramics (typically sintered silicon nitride), its "super-tough stainless steel hybrid bearings" (Nitromax, suffix VC444) and, in certain cases, bearings with a special SKF tribological black oxide-based coating. Magnetic bearings can also be employed for chillers that are used in data centre applications that operate at higher temperatures compared with normal chillers.
District heating and industrial processes
Several projects already underway demonstrate the potential for using large-scale heat pump installations that can use waste heat from industrial processes to provide district heating for homes. The need to provide cooling for large data centres offers such an opportunity. In the Danish city of Odense, Facebook has teamed up with a local district heating company, Fjernvarme Fyn, to recover 100,000 MWh of energy each year from Facebook's data centre, which is then used to heat 6,900 local homes. In the US city of Seattle, Washington, Amazon's headquarters are heated by waste heat from a nearby data centre, while in a town near Zurich, Switzerland, an IBM data centre has provided heat for a swimming pool since 2008.
In Canada, two projects in Quebec are pioneering the use of electrical heat pumps in industrial applications. In one project, two cheese factories share the same heating and cooling infrastructure. It's possible to use two heat pumps at temperatures of 82 °C and 87 °C in the production of yogurt and cheese.