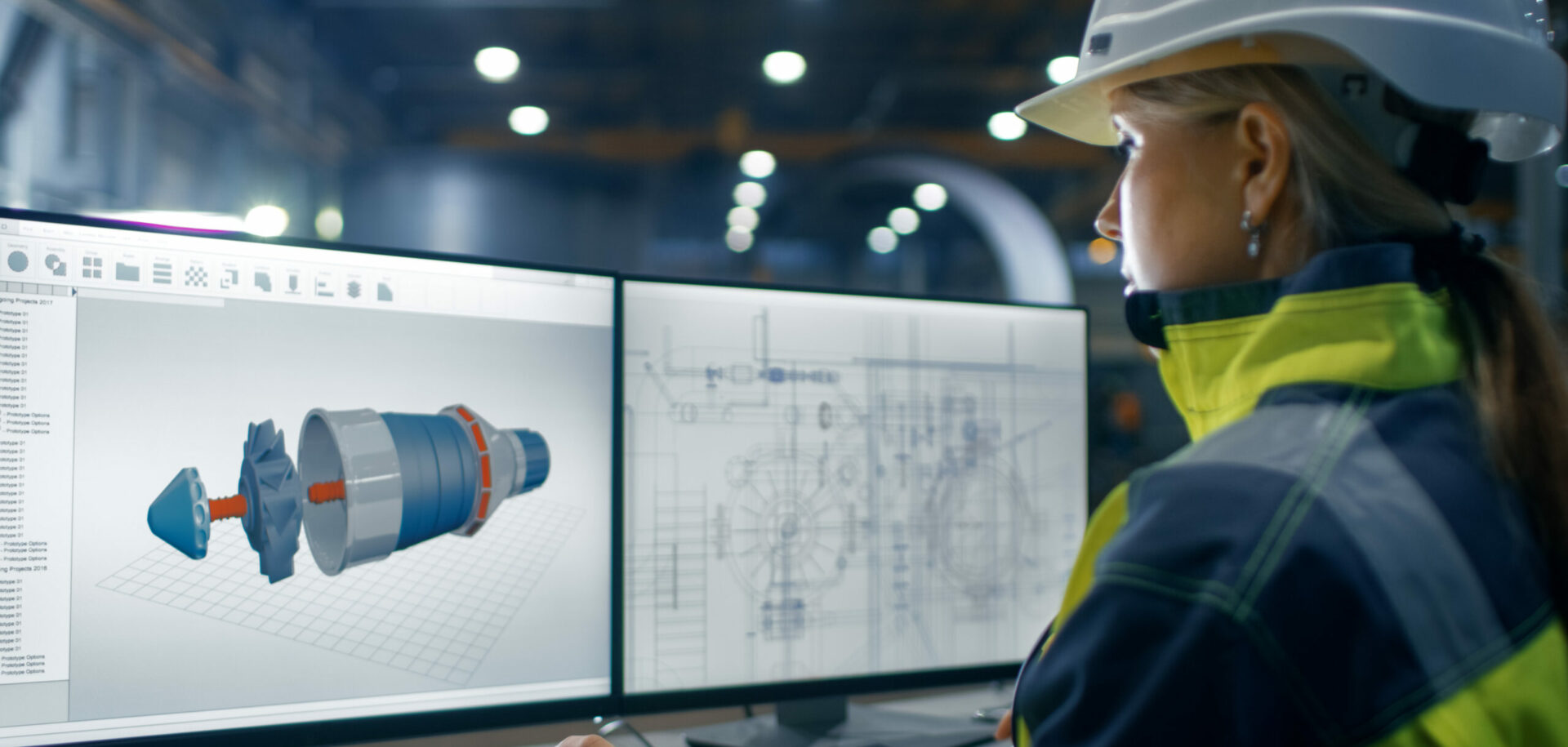 High tech on the high seas
Forget cumbersome propeller shafts coupled to noisy vibrating diesels. The world's biggest and most exclusive cruise  ship is propelled by an innovative and electrically driven pod system hanging off its hull. It is literally the Rolls-Royce of propulsion systems.
Summary
The four pods that propel the Queen Mary 2 through the water at speeds of up to 30 knots are outfitted with on-line mechanical condition-monitoring systems, which include remote monitoring via satellite.Nåiden, a small company in Luleå, Sweden, developed the MasCon48 system that is being used aboard the QM2 to monitor its Rolls-Royce Mermaid pods. Nåiden became a wholly owned subsidiary of the SKF group in June 2001."This is our second significant order from Rolls-Royce for our MasCon48 system, customised to monitor pod propulsion systems," says Bengt Stillborg, managing director of Nåiden Teknik.The system is designed to measure vibration, temperature, speed and other significant parameters; it relays anomalies and automatic advice for correcting existing or impending conditions to maintenance personnel, both onboard and onshore.
The Queen Mary 2 is the largest, longest, widest, grandest, and, at a cost of 800 million US dollars, the most expensive cruise ship ever built.
The QM2 stands 72 metres – about as tall as a 24-storey building. A masterpiece of modern engineering, the QM2 is a ship floating on superlatives.
No cost spared
The QM2 was built at Les Chantiers de l'Atlantique in St Nazaire in France for the Cunard Line, a division of the Carnival Corporation, and was christened by Queen Elizabeth II of England in January 2004 at a launch ceremony in Southampton, England.
She replaces the Queen Elizabeth 2 as the premier cruise ship to traffic the North Atlantic route from Europe to New York. Her maiden voyage to Fort Lauderdale was oversubscribed, with some passengers paying up to USD 48,000 for the privilege of riding the world's biggest and most luxurious cruise ship.
The ship's owners spared no cost in offering extravagant degrees of comfort and style, ranging from pampered elegance to almost unimaginable luxury. There are 12 restaurants onboard, five swimming pools, one basketball court, museums, a movie theatre, a Canyon Ranch spa, elevators in private suites, private butlers – just about everything one expects from a luxury cruise liner and more, including an onboard planetarium, a first for the cruise-ship world.
Another first, the ship's captain, Ronald Warwick, was awarded the rank of commodore, the highest rank a cruise line can bestow on one of its captains.
And the ship is wired. Packed from bow to stern with digital amenities – in-room, on-demand movies, interactive television, Internet and e-mail access and a security system that keeps track of passengers getting on and off the ship – the QM2 is a 21st-century cruise ship wrapped in the tradition of grand 19th-century sea travel. Ballrooms, vast spaces, domed salons, sweeping staircases, majestic promenades and a staff member for every two passengers are just part of what's on offer.
Pod propulsion
Amenities aside, what truly distinguishes the QM2 is its propulsion system. Outfitted with four Rolls-Royce Mermaid™ pods (two fixed and two azimuthing – i.e., they rotate 360 degrees), the ship will be able to reach a top speed of 30 knots across the North Atlantic between Southampton (its home port) and New York.
The Mermaid pod propulsion system was a joint project developed by Rolls-Royce Commercial Marine and the French Alstom Group. Seven other cruise ships have the Mermaid pod propulsion system, although the ones on the QM2 are the biggest and most powerful ever installed on a ship.
The QM2 power plant includes two gas turbines and four diesel engines that produce 118 MW of electricity, enough to power a city of 300,000 people. More than two-thirds of this energy is used to power the propulsion system, as each pod draws 21.5 MW during full power.
The pod propulsion system is a relatively new form of propulsion for ships. A pod contains an electric motor, a shaft and a propeller and hangs off the hull of the ship. On the QM2, the two swivelling units eliminate the need for rudders. They also eliminate the need for stern thrusters.
The pod system offers many advantages over a standard propeller-and-shaft setup. These include greater manoeuvrability, space and fuel savings and less environmental impact. Pods significantly improve a vessel's turning radius. They also diminish noise and vibration levels and enhance the ship's efficiency.
Fuel efficiency
A normal shaft-and-propeller-driven ship accelerates by injecting more fuel into its huge diesels. Until the heavy, slow-moving engines have managed to reach the desired speed, unburned fuel is passing through the system. This is what often leads ships to belch out black clouds of soot from their funnels.
This won't happen on the QM2, since the diesels run constantly at an optimised r/min. Therefore no fuel is wasted during acceleration, and consequently there is no black smoke.
With a diesel-electric pod propulsion system, the propellers are driven by electric motors, with diesels providing the electric power via generators. The diesels operate at a constant speed, eliminating the wasteful excess of fuel needed for acceleration. The speed of the electric motors (and the ship) is regulated through transformers and frequency converters.
Pod propulsion offers unparalleled manoeuvring possibilities, especially in tight channels and ports.
But pods offer other benefits as well. Besides eliminating the need for two long propeller shafts, pods make the ship quieter, virtually free of vibration, even at 30 knots, because the main propulsion motor is outside the machinery spaces and submerged in water.
The hydrodynamic design of each of the QM2's four Mermaid pods was optimised to the hull's form and performance specifications by the Rolls-Royce Hydrodynamic Research Centre in Kristinehamn, Sweden.
---
Facts and ures: Queen Mary 2
Gross tonnage: 150,000 gross tons, triple the size of the Titanic.
Length: 345 metres
Beam: 41 metres
Height: 72 metres
Power: 157,000 hp
Maximum speed: 30 knots
Passengers: 2,620
Crew: 1,253
Launched: Delivered to Cunard in December 2003, maiden voyage in January 2004
Decks: 17
Total rooms: 1,310
Cinema: 570 seats
Registration: Britain
The QM2 is 45 metres longer than the Eiffel Tower is high (300 metres).
Benefits of pod propulsion:
Less space required
Greater flexibility in hull design
Better vessel manoeuvrability
Better hydrodynamics
More space for passengers and cargo
Lower operating costs
Shorter build times
15 percent savings in fuel and reduction of pollution