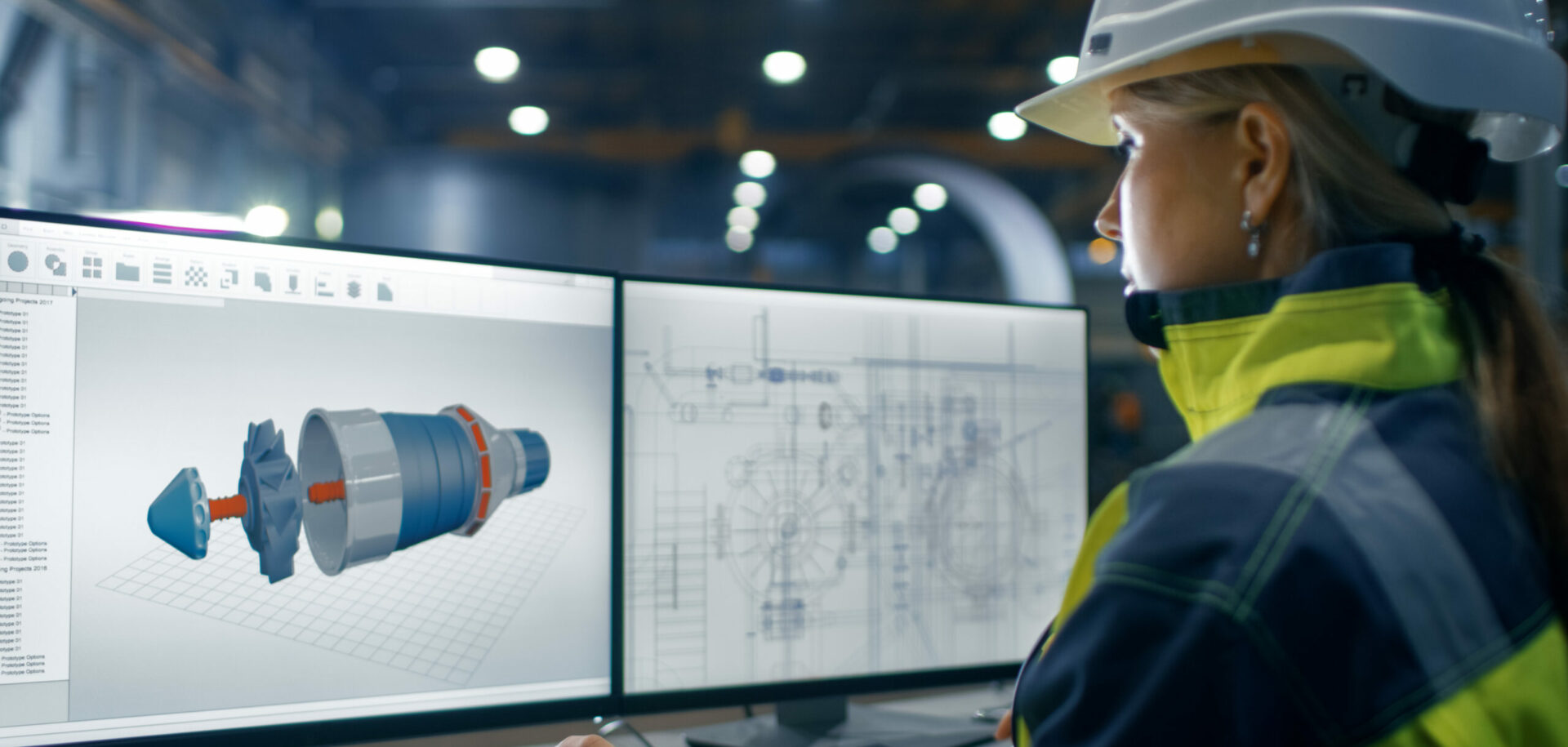 Hot applications run longer with graphite
Many bearings operate in very high temperature environments – but few lubricants can withstand the heat. SKF has developed bearing solutions that incorporate dry lubrication for extreme temperature applications, providing benefits for customers, amongst others in the metal processing, building materials and food and beverage industries.
Please note – the SKF product mentioned in this article is no longer available.
Dry lubrication is particularly suitable for applications that run at slow speeds at extremely high temperatures.
In such applications, where bearings are typically subjected to very high temperatures (in the range of 200–350 °C), normal lubricants such as grease and oil deteriorate rapidly, leading to poorly lubricated bearings that fail prematurely. Dry lubrication does not deteriorate at these high temperatures, can work under heavy loads, has high thermal stability and can offer a virtually maintenance-free application. This is why dry lubricated bearings have considerable potential, particularly within the metals industry. In cooling beds for sheet metal, a typical installation may contain around 5,000 bearings (fig. 1). These bearings often run intermittently at very high temperatures, and due to the nature of the equipment they are very difficult to relubricate.
SKF has long experience in manufacturing dry lubricated deep groove ball bearings and Y-bearings with a graphite cage (VA208 and VA228 variants). These ball bearings are often used in kiln trucks (fig. 3), cooling beds (figs. 1 and 2) and continuous ovens (fig. 8). With the introduction of SKF DryLube bearings, a broad range of dry lubricated bearings, the benefits of dry lubrication can now be applied to virtually any SKF bearing – including roller bearings and plain bearings.
Dry lubricated bearings
SKF DryLube bearings incorporate graphite and molybdenum disulphide as the dry lubricants. In these materials, the lubricating properties are the consequence of a lamella layer structure that is created under load, when the lubricant adheres to the contact surfaces in the bearing. The layered structure enables sliding movement of the parallel plates (fig. 5). Weak bonding between the plates provides low shear strength in the direction of the sliding movement but high compression strength in the direction perpendicular to the sliding movement. Also, a solid lubricant having high compression strength is capable of withstanding heavy loads without creating metal-to-metal contact. Finally, the dry lubricant has good adhesion to the substrate surface. This property provides a presence of solid lubricant on the bearing surfaces even at high shear stresses.
For graphite, the lubricating properties are further enhanced when vapour is present in the graphite layers, as this reduces shear forces and friction. Graphite can function as a lubricant at temperatures well above 500 °C. To further enhance the performance or increase service life of the SKF DryLube bearings, there are variants where the dry lubrication is combined with additional lubricating high-temperature oil additives and lubricating nanoparticles.
To create an SKF DryLube bearing, the dry lubricant and a resin binder are injected into the free space in the bearing around the rolling elements and raceways. A curing process ensures that the lubricant solidifies. The process makes it possible to turn virtually any SKF bearing into an SKF DryLube bearing, as long as the bearing is equipped with a metal cage and has sufficient free space for the dry lubricant (fig. 6). This makes the SKF range extremely dynamic and able to meet virtually any high-temperature application requirement.
In operation, the dry lubricant maintains a very thin film on the raceways and rolling elements that helps avoid metal-to-metal contact.
Benefits of dry lubrication
In the targeted applications the dry lubrication not only enables the bearings to perform well but also offers particular benefits in extreme temperature applications. Dry lubricants also offer low start-up torque at any temperature and low frictional moment during operation. Moreover, no minimum speed is needed for the bearing. A bearing lubricated with grease or oil relies on the "aquaplaning" effect of the lubricant, and therefore requires a certain speed to be properly lubricated. Dry lubricated bearings also work well at extremely slow speeds.
From an environment perspective, the use of dry lubricant rather than grease avoids leakage problems. At elevated temperatures, grease viscosity decreases, increasing the chance of leakage. At high temperatures, liquid lubricants can even evaporate. In addition, there are the costs of disposal of used grease to consider alongside those of any relubrication process. From a safety perspective, relubrication in hot environments can be hazardous. The use of dry lubricants eliminates both these environmental and safety issues as the bearing can be lubricated for the life of the bearing with minimal lubricant loss.
As for any type of lubrication, there are certain conditions that need to be met in order to optimize the bearing performance in operation. When using dry lubricants, it is important that the bearings be kept dry to avoid potential corrosion problems, as the dry lubricant offers limited corrosion protection. In operation, it may be observed that bearings incorporating dry lubrication may experience a temporary increase in noise and vibration as small fragments of solid lubricant break free. This has no effect on the performance or service life of the bearing.
Conclusions
In those applications where dry lubrication can be used, it solves the difficult problems presented by the combination of high temperatures and, frequently, slow speeds. Indeed, in applications that might fail weekly with conventional lubrication, bearings with dry lubrication can run for years as long as they are kept dry and operate at slow speeds, even if the temperatures are as high as
350 °C.
Dry lubricated bearings can dramatically reduce the complexity of bearings systems by eliminating the need for cooling and relubrication systems and reduce the overall maintenance requirements. At the same time the SKF DryLube bearing assortment is designed to offer a high degree of operational reliability even at a very high temperature, contributing to reduced equipment operating costs.
For machine applications that combine high temperatures with slow speeds, lubrication can present a real challenge. Through the introduction of SKF DryLube bearings, SKF has products and solutions that employ dry lubricants that overcome many of the problems associated with conventional grease and oil lubrication. Dry lubrication contributes to reliable bearing operation, lower operating costs, reduced machine complexity and less need for maintenance – even at temperatures as high as 350 °C.
Related Links