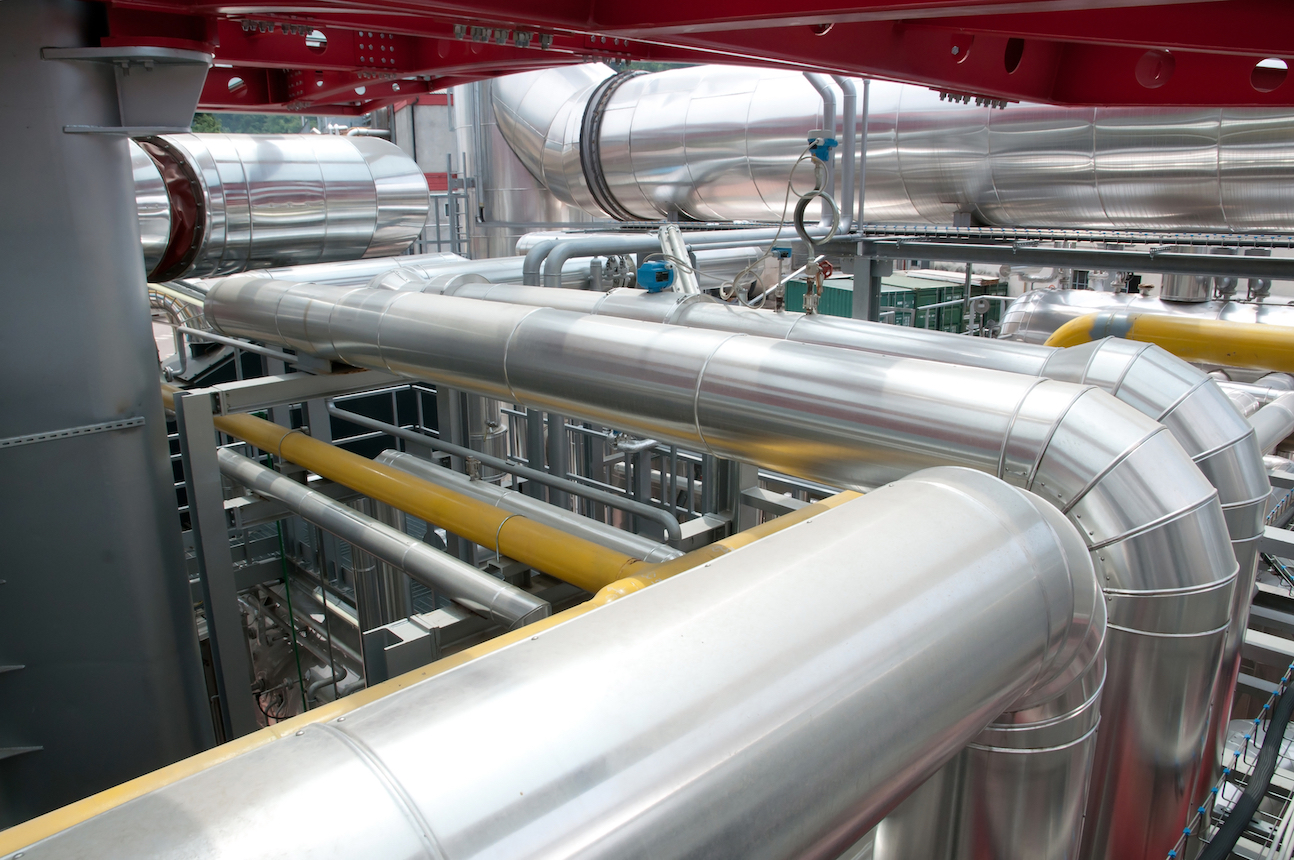 Looking beyond
How can an agricultural products distributor be described as creative? In the case of Mynhardt de Bruin, owner of South Africa's Groep 5, the answer is that he looks beyond the obvious – both in terms of his business and in finding novel uses for the SKF products he sells.
How can an agricultural products distributor be described as creative? In the case of Mynhardt de Bruin, owner of South Africa's Groep 5, the answer is that he looks beyond the obvious – both in terms of his business and in finding novel uses for the SKF products he sells.
Business
Fields of corn line the narrow tarred road that leads to Hoopstad in South Africa's Free State province. The flat landscape means you can see way into the distance over the undulating sea of green, which is occasionally interrupted by a bright splash of sunflowers nodding in the breeze or a field with cows grazing peacefully beside their boisterous calves.
In the golden sunset light, a row of columns breaks the horizon – huge grain silos that dwarf the small town of Hoopstad clustered at their feet. As we drive down the commercial high street, I find myself turning to stare – not at unusual fashions but at the sheer size and range of tractors and agricultural implements that look like enormous, shiny new dinky toys in bright primary colors.
In this little town, there are eight distributors of agricultural implements and products – more than grocery stores, pharmacies and restaurants put together. And given the expanse of surrounding farmland, there is likely no better business to have in Hoopstad. At least that's how Mynhardt de Bruin, owner of Groep 5, sees it.
De Bruin moved to Hoopstad in 1994 to run an oil depot for a large company. When it withdrew, he took his first tenuous steps as an entrepreneur, deciding to continue with the depot on a consignment basis. "I started in November 2001 without a cent," he says. "A friend suggested I should start selling paraffin [kerosene] too, but I didn't have the money to buy a drum. So, being a distributor, he gave me one to get the ball rolling."
In hindsight, says the modest, affable de Bruin, you don't need money to make money, but you do need a plan. His plan unfolded, growing his business simultaneously, because he was alert to opportunities. He added various lines and products as he saw the need, and when customers asked him to get something specific for them, he would order it and have it delivered. "For example, because I sold oil, a farmer asked me to keep filters. That's how it all began, and my plan for the business became a 'one-stop shop' for farmers."
A red-letter day in the development of Groep 5 occurred in February 2008, when SKF sales representative Reinhardt Joubert popped in to de Bruin's business and left a pamphlet about the newly launched SKF Agri Hub.
"We put it on the counter, and people would ask what it was," says de Bruin's wife Marieta, whose job it is to see that the books balance.
Only a week later, interest turned to action when large-scale corn farmer Petrus Roux, owner of Kromvlei Farm, mentioned that he wanted to make an implement to close the soil behind a ripper. He'd seen one belonging to another farmer and was looking for just the right components to make his own. De Bruin showed him the illustrated pamphlet and said he'd try to get a sample.
"The farmers around Hoopstad have a particular challenge because the dust is incredibly fine and easily gets into bearings, which means rotating parts break down very easily," says Joubert. "So if something works in the Hoopstad area, it'll work anywhere. It's a good testing ground."
Roux decided to give SKF Agri Hub a try and ordered 12. When his brother saw the implement working, he also ordered some hubs. "Farmers steal with their eyes," says de Bruin. "One farmer builds an implement and another sees ways of improving it by making adjustments here and there. It happens all the time."
There's an Afrikaans saying, 'n boer maak 'n plan (a farmer makes a plan), which perfectly fits the story of Groep 5 and SKF Agri Hub. Though de Bruin is not a farmer, his business is finding solutions for their challenges. With this mindset, he saw how SKF Agri Hub could also be used successfully on a planting unit. He got an engineering shop to make the additional parts needed to fit it to a planter, creating a kit that he now markets to other distributors.
What really ignited interest in this application was a planter de Bruin put on display at an agricultural show. He came away with six pages filled with the names of interested farmers.
Joubert says the hub was so popular that SKF, via Groep 5, sold 400 units during that 2008 planting season. The figure has since increased exponentially.
"SKF Agri Hub has made a name for Groep 5," says de Bruin. "Farmers want quality products that will last, even if they cost more. When farmers have a problem and they want to try something new, I go to the farm – often with an SKF representative – to see what solution we can find. The farmers have become part of my business, and I've developed good relationships with them; a happy customer will always come back."
Since word has spread that SKF products are avail-able from Groep 5, farmers have come from as far away as 300 miles, although part of de Bruin's service is to send products via courier.
Standing in a field of head-high corn that's ready for harvesting, Roux breaks a cob in half and takes off a few fat white pips, chewing them as he talks. He says he also uses SKF Agri Hub on his planter coulter because, with 6,200 acres of workable lands, he can't afford a loss of productivity in the form of downtime while changing broken bearings. "If one part of the process is held up, it has a knock-on effect that could cost me my harvest," Roux says. "Farmers have to accept the price of corn, even though our costs escalate every year, so we have to compensate with productivity and efficiency. You have to farm smart." Judging by the scale and sophistication of his farming operation, that's exactly what he's doing.
The same can be said for Tielman Nieuwoudt, the sixth generation by that name to have farmed on Nooitgedacht, on the banks of the sprawling Bloemhof dam about 16 miles from Hoopstad.
Nieuwoudt is quick to apologize for his appearance – dirty denim shorts and shirt and hands that could belong to a mechanic. But life on a corn farm is hard, dirty work. While demonstrating for his visitors how SKF Agri Hub works on his planter, he and de Bruin fall into an easy, comfortable chat about how things are going on the farm.
The strong rapport de Bruin has with his customers is obvious. It's this, along with a sound business plan and obvious initiative that makes Groep 5 a growing and successful enterprise.