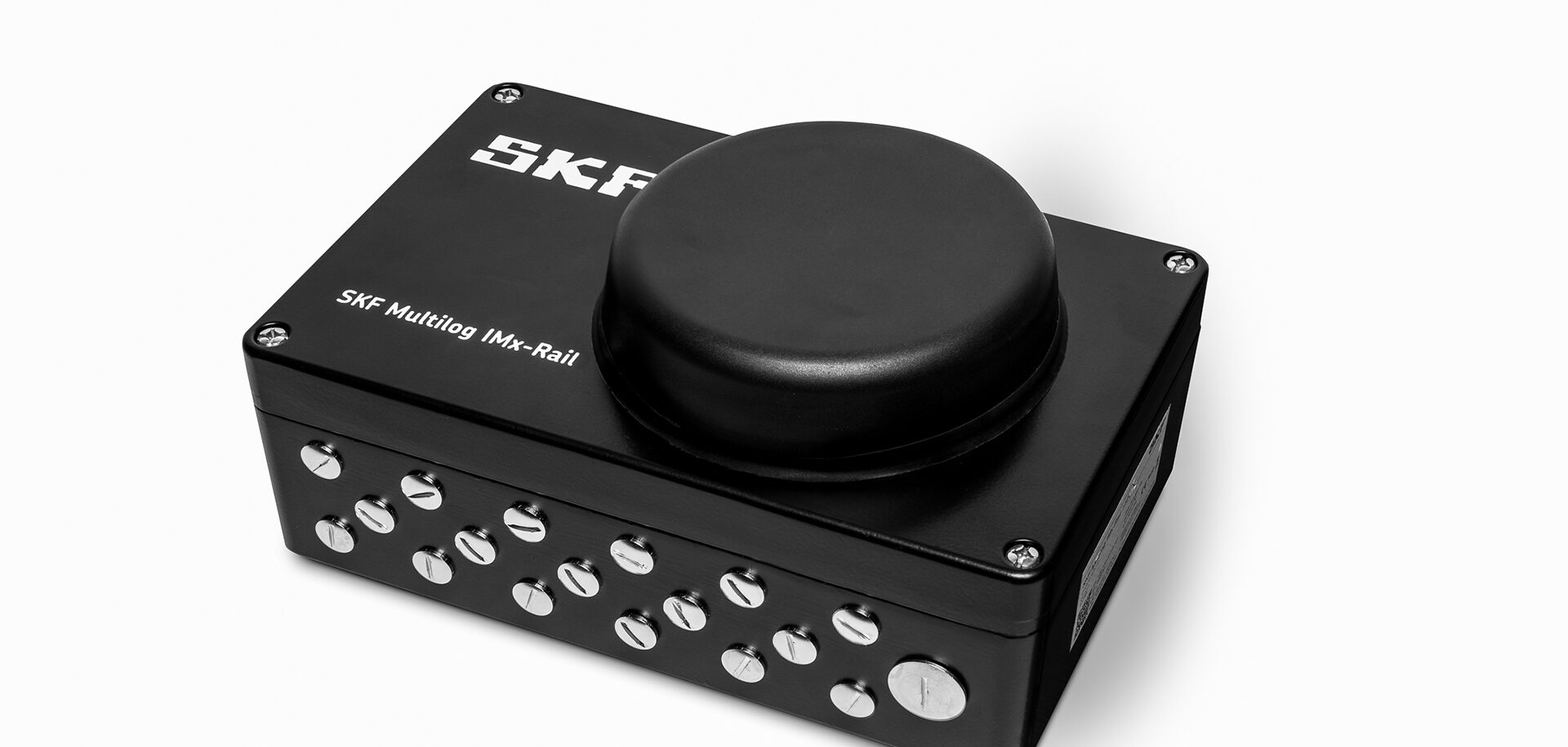 Multilog IMx for rail applications
SKF has launched Multi­log IMx-Rail, an entirely rail-focused version of the highly successful Multilog IMx platform, combining rolling stock and track condition monitoring in a single, easily customized solution.
Multilog IMx-Rail is a multi-channel, online condition monitoring system based on new rail-approved components. It is the next step in train digitalization, enabling operators to implement condition-based maintenance. This can help achieve goals such as reduction of the total cost of ownership, higher availability, avoidance of unplanned stoppages and extended maintenance intervals.
Available for OEM installation and as a retrofit solution, Multilog IMx-Rail offers advance warning of rolling stock rotating-part issues on wheel bearings, gearboxes and motors, as well as data collection from many other components. The system can also provide a track health map with line faults located, identified and recorded with market-leading accuracy.
Multilog is a registered trademark of the SKF Group.