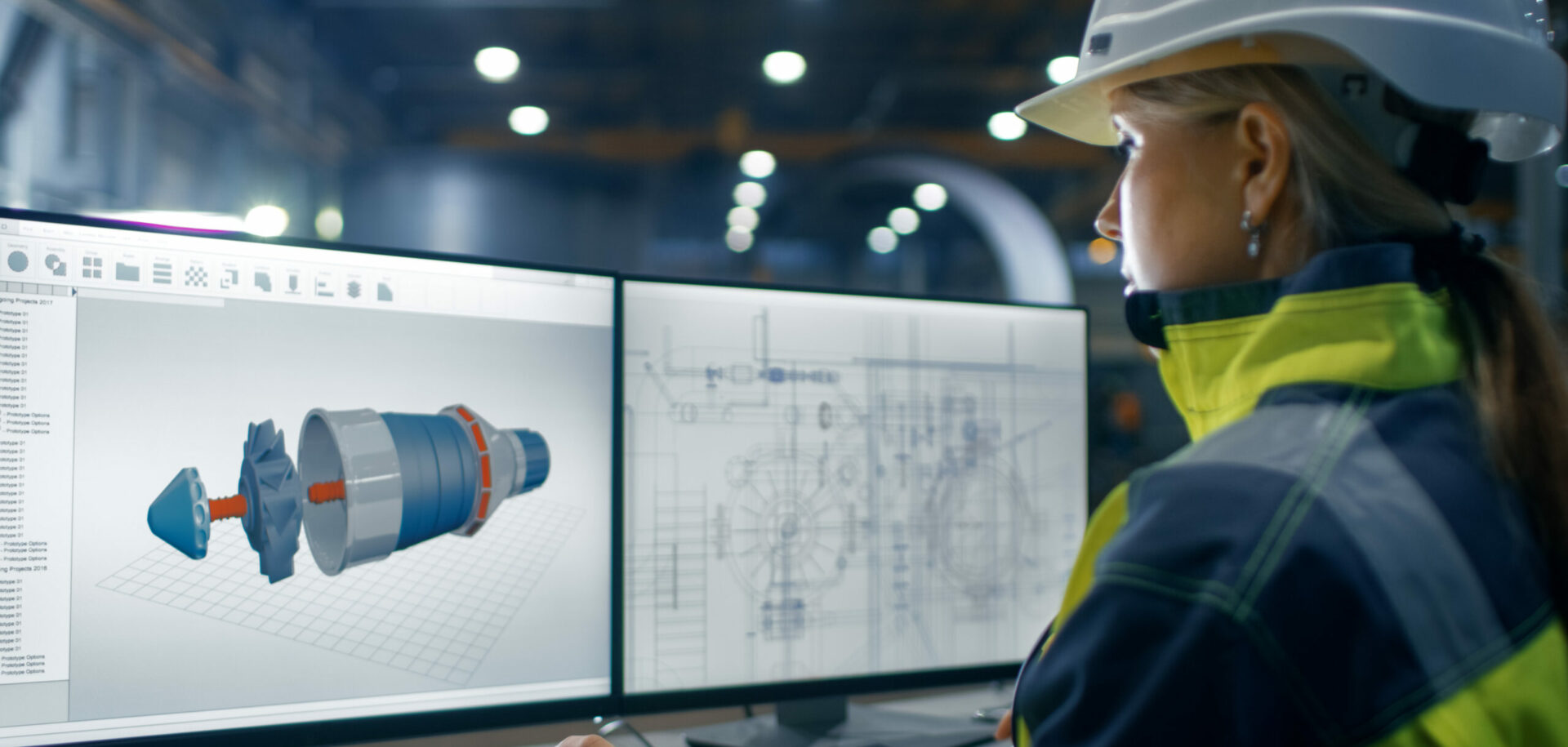 New sensor solutions for railways
In the railway industry there is an increased demand on reliability and safety to meet customer requirements. This is particularly true for high-speed applications across Europe. SKF has developed new sensor solutions, which are incorporated into the bearing unit. These solutions are becoming a standard for new generations of railway vehicles
Europe is becomingincreasingly integrated – a situation that has a number of consequences, including for railway traffic. Long-distance passenger and freight rail services can become more attractive and commercially viable if seamless operations can be achieved on corridors passing through several networks. To support this, a number of international high-speed and conventional rail corridors will be installed with the European Train Control System (ETCS) over significant sections of the corridor.
Traffic management is an increasingly important facet of all modes of transport. The economic and environmental advantages of the rail system are conditioned, to a large extent, by the fact that trains are guided by the rails, switches and crossings in the track. Railways enhance their efficiency when appropriate signalling, train control and communication systems are installed. Such subsystems make sure that trains run safely and efficiently on the right tracks, observe the appropriate speed limits, have regard for track geometry and control the separation of trains, based on braking characteristics and other factors.
In the past, rail-traffic systems have been developed on a national basis without common technical and operational standards. As a result, harmonization of control-command systems has become a high priority in European transport policy to improve trans-border rail services over long distances.
The technicalspecifications for interoperability (TSI) relating to high-speed rail are advanced, and the production of similar documents for the conventional rail is under way. There is a common agreement among all involved parties that the European Rail Traffic Management System (ERTMS) is the right technological solution for the future signalling system. For more than a decade, the European railways and supply industries have been working together, with the support of the European Union commission/DG TREN, to develop these new harmonized train-control and train-communication systems.
Following a period of test and certification, the ERTMS players are now entering the implementation phase. A considerable number of ETCS projects have been launched in various countries, which will result in more than 16,000 kilometres track of ETCS in operation by the end of 2008 throughout Europe.
At present,about 20 different control-command systems are used in Europe. Their functionality ranges from simple warning, warning/stop and discontinuous or continuous speed supervising to full cab signalling. The key indicator for interoperability improvement over international corridors is, without doubt, the amount of control-command systems necessary on international trains. The long-term target for all networks of rolling stock is to replace the existing control-command systems by ETCS and to obtain a pure ETCS operation.
Sensorized bearingsare part of the development. Most railway vehicles designed for higher speeds are equipped with a wheel slide-protection system to avoid skidding and locking during braking. In principle, such systems work in a similar way to antilock braking systems designed for cars and trucks. The rotational speed signal is used for the wheel slip/slide protection system. Another application for powered vehicles is the speed detection for the traction control unit. Speed signals are also used for the tachometer in the driver's cab. The motive power systems used in today's trains are either based on diesel engines or on electric supply. In every case, however, modern trains are finally driven by electric motors whose energy is controlled by a propulsion system. These motors are normally equipped with a pole wheel, which is sensed by a speed sensor. As the system needs to drive the train forward and backward, the sensor has two phase-shifted channels, thus enabling direction sensing.
The sensor signals are also used for positioning detection for the ETCS and the Italian SCMT (Sistema controllo movimentazione treno) automatic train control systems.
The latestdevelopments are sensors to detect speed, direction of rotation and bearing condition, which are now becoming standard for several modern train designs. The SKF sensor drive system today offers a wide range of features with the ability to detect:
Bearing temperature signal for the on-board monitoring system

Direction of movement

Vertical/lateral acceleration.
SKF sensors areapproved by Union Internationale des Chemins de Fer. The sensors' signals are compatible with the electronic control units produced by different system suppliers.
High-speed rolling stock has to be fitted with continuous temperature detection. The on-board SKF integrated bearing temperature monitoring solution is located entirely on the train.
The system transmitswarning and alarm messages directly to the train crew. The temperature sensors are fully integrated into the axlebox bearing unit. The signals are converted in a function box to a digital format and transmitted via the vehicle bus to the central temperature monitoring unit, enabling onboard bearing temperature monitoring.
For exact positioningof the trains, a revolution counter and a direction-monitoring device for the wheels of locomotives and multiple units are required. SKF has developed a new mechatronic solution for the ETCS. This has the following features:
Modular solution

A single connection

Easy dismounting of the wheelset

Easy maintenance of each sensor

Free axle end for earth brush mounting.
The measuringprinciple is based on a sensorized tapered bearing unit (TBU), which is a sealed and greased ready-to-mount unit.
Today SKF axlebox bearing units incorporating speed and bearing-condition sensors are used in high-speed trains, passenger coaches, locomotives and multiple units in several European countries. In each application, the sensor interface is tailored to the customer's requirements.