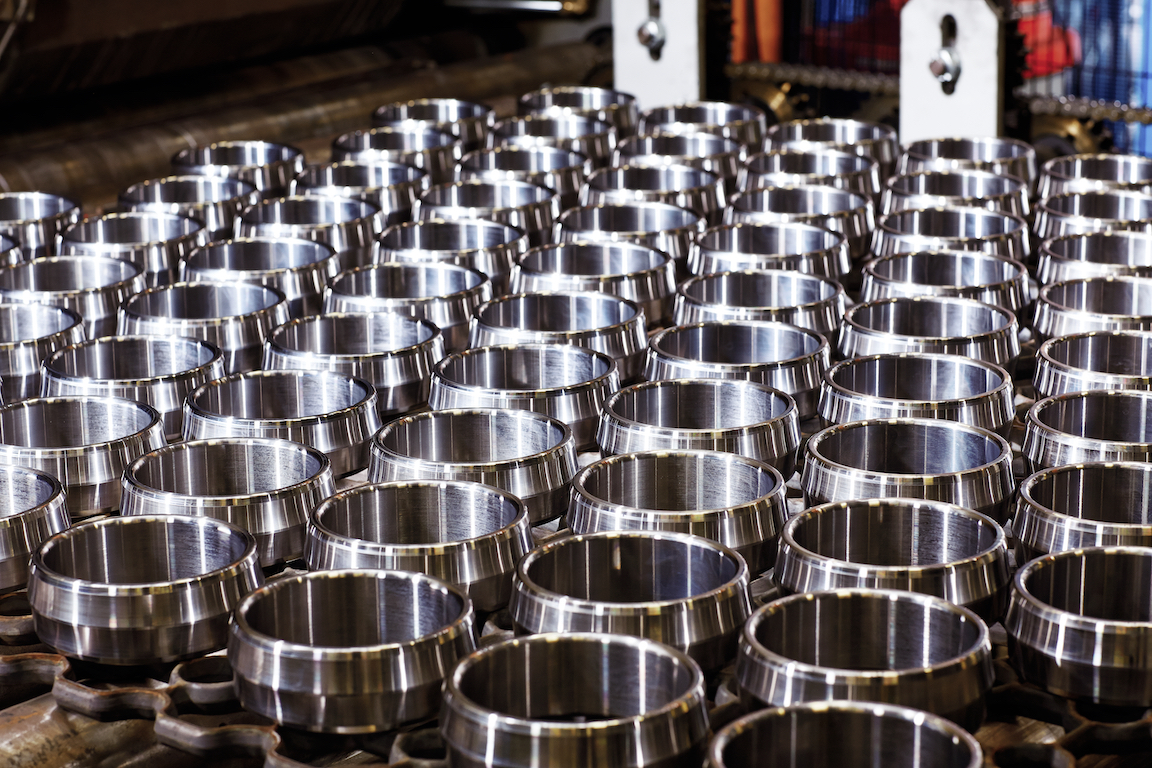 Open to the elements
Using a novel roof design, British greenhouse manufacturer Naturelight is able to create the optimal growing and outdoor retail shop for horticultural companies and garden centres.
The British Isles are governed by complex weather systems at odds with the plant grower, with the climate often too hot, too cold, too wet or too windy. Thus, greenhouses have always been important structures for commercial growers, garden centres and plant nurseries as a way to protect crops against the vagaries of the weather.
However, conventional commercial greenhouses and polytunnels, while offering plant protection, do not necessarily provide optimal growing conditions because of their limited ability to use the natural environment to the best effect. In addition, the large areas of glass normally used in greenhouses filter out essential ultraviolet rays, inhibit air flow and natural irrigation and do not effectively control potentially harmful high temperatures, even when the greenhouses are opened up as much as possible.
Rather than fighting the elements, Naturelight, a company based in Colne, Lancashire, has developed a novel greenhouse concept that makes the best of the natural climate while protecting plants and people from the worst of the weather. Naturelight's greenhouses have roofs that open to produce carefully managed growing and retail conditions. They retain the protective structure of a conventional greenhouse while providing the optimum balance between air temperature, air flow, rainfall and direct sunlight.
For Naturelight's fully opening greenhouses, MATRIX actuators from SKF, equipped with encoders and grouped in sets of four, act through gears to rotate shafts running parallel with the lateral support beams. Each shaft is linked to a sequence of cantilevered arms that are connected to the roof panels. The panels are raised or lowered as the actuator turns the shaft. The complete cycle takes only 65 seconds.
Each actuator set is controlled by a specially designed SKF SCU actuator control unit that is connected to a central SKF multi-position switch unit. This acts as the operator terminal and is usually mounted at normal working height. As part of the project, SKF and Acorn Industrial Services, an SKF Authorized Distributor, provided product and technical support, including programming of the control system.
The compact, lightweight actuators are rated to the IP66S ingress protection standard, providing silent operation as well as protection against high humidity. All system components are rated for the temperatures that prevail in the greenhouses, and the actuators are fully sealed against dust and moisture. Because the SKF solution used "readily available, reliable, maintenance-free, low-power sealed units," says Naturelight's Ken Morris, it required minimal re-engineering.
"Unlike conventional greenhouses, the roof opens fully, exposing more than 90 percent of its area to the elements and creating an excellent horticultural growing and retail environment," explains Ken Morris, commercial manager at Naturelight. This means that plant stock and people are protected from wind and rain but have access to fresh air, unfiltered sunshine and natural irrigation when required. "It is particularly effective in moderating high temperatures, which are often harmful to plants and unpleasant to customers and staff," Morris points out.
The roof can cycle from open to closed, or the reverse, in only a minute and can be controlled manually or automatically via a control system linked to a sensing system. The system responds to preset parameters such as temperature, humidity, rainfall and wind speed. In order to create the roof actuation mechanism, Naturelight worked with SKF and Acorn Industrial Services, an SKF Authorized Distributor. Integrated linear motion and control technology supplied by SKF forms an integral part of the patented system to create the greenhouse roof structure.
"Both companies have provided valuable product and technical support, including specialized programming of the control functions, to help us develop a solution that is simple to install, easy to use and extremely reliable in service," Morris says. "Customers are really pleased with the outcome, which improves the quality of their plant stock and enhances their retail facilities." The improved greenhouse climate offers commercial growers advantages such as maximized plant growth rates, improved productivity, reduced waste and the potential for greater profitability.
The greenhouse has been designed to be modular so that the size can be easily scaled up. It is based on a low-pitch roof design with a standard ridge height of 4.2 metres, with roof panels manufactured from large transparent UV-stabilized polycarbonate panels and lightweight, rigid aluminium profiles. The rigid braces that support the panels in the open position ensure that the overall structure is as strong as when the roof is closed. The company has supplied the greenhouse in sizes ranging from 100 to 650 square metres; future projects could take the size up to 4,000 square metres.
Naturelight's sales are mostly to the home market, but the company is attracting interest from potential customers in Europe, the United States and New Zealand. "We are considering various options that will allow us to respond to these opportunities, including licensing the product and the patented design," says Morris.
Naturelight was set up in 2004 and delivered its first project in 2006. Turnover for the fiscal year 2011/2012 is expected to surpass 1 million pounds. In addition to its range of commercial greenhouses sold to garden centres, plant nurseries and specialist growers, Naturelight has a range of products aimed at amateur gardeners – part of the company's goal to be a credible force in the horticultural sector for years to come.
 MATRIX is a registered trademark of the SKF Group.