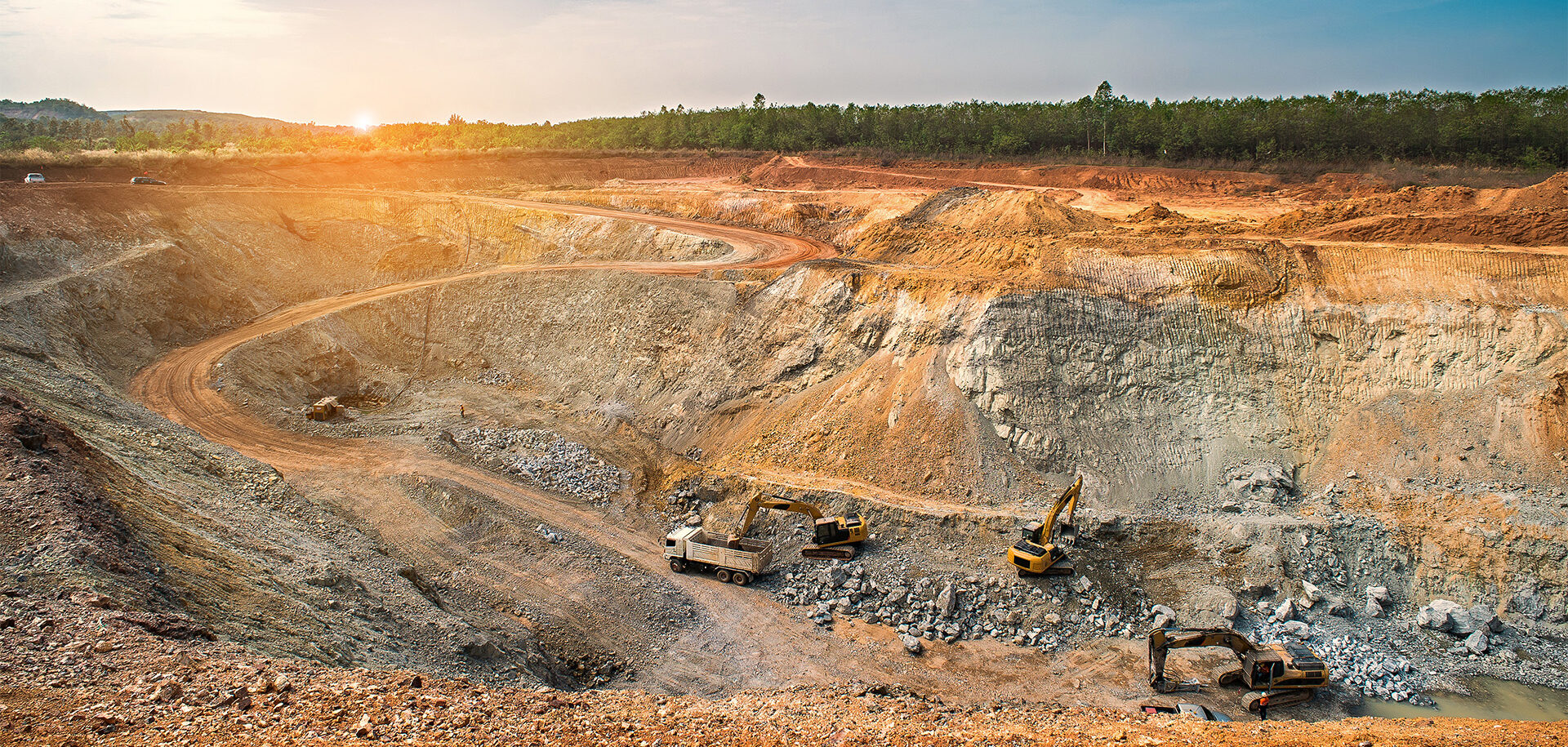 Sealed large bearings – a game changer
Introducing seals for large spherical roller bearings in heavy industrial applications can be a game changer in terms of overall performance and total cost of ownership.
Very few bearings get to operate under perfect conditions. In heavy industries such as mining and minerals processing, large-size spherical roller bearings are the workhorses of many types of rotating equipment. However, operating conditions in these industries are often harsh, and harsh conditions can shorten bearing life considerably, particularly in the case of open bearings, which are normally used.
SKF has responded to the needs of its customers in heavy industries by not only extending its range of sealed spherical roller bearings (SSRBs) to larger bearing sizes – 800 mm up to 2,500 mm outer diameters – but also by making SSRBs part of its standard range for many common bearing series used in these industries. With the widest range of SSRBs on the market, SKF is able to offer the advantages of sealed solutions that include reduced total cost of ownership, longer maintenance intervals and reduced grease consumption.
Companies are increasingly seeking longer bearing service life and lower total cost of ownership that comes from lower grease consumption and lower grease disposal costs. They are also seeking higher machine availability, which follows from longer service life, and fewer unplanned stops because of bearing failures. And they want a solution that offers a safe and attractive workplace that avoids unnecessary and often dangerous regreasing routines. With SSRBs, SKF can offer that.
With its own calculation tools SKF can demonstrate the potential savings of changing from an open to a sealed bearing solution. In most cases, the transition to a sealed bearing is easy, simply a matter of choosing a direct replacement from the standard selection on offer.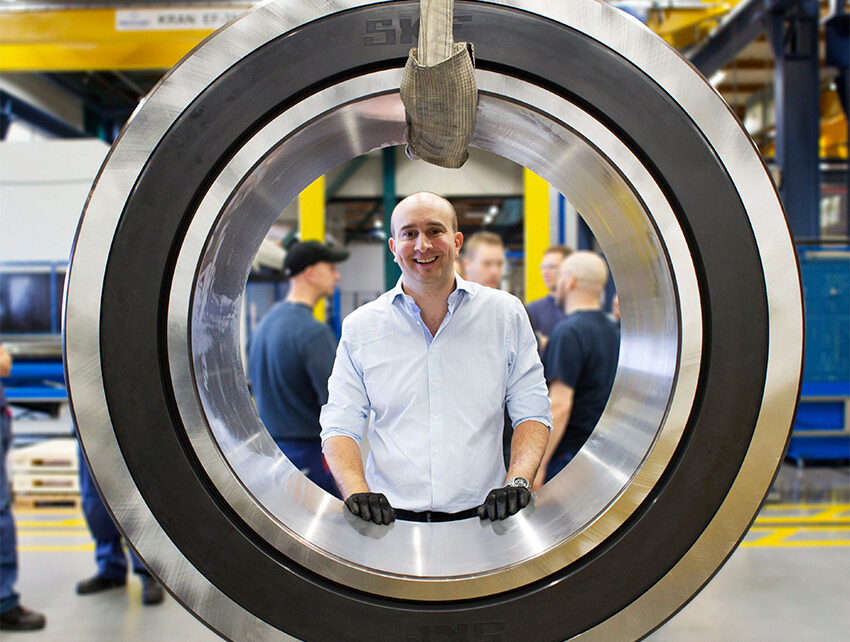 Change to sealed bearing without problems
To introduce seals to larger bearings, the outer ring of the bearing has been modified to accommodate the seal within the same ISO width as the open bearing for the most commonly used bearing series in heavy industry. This allows the customer to change from an open bearing to a sealed one without problems, as the bearings have the same width and load-carrying capacity.
Companies are increasingly seeking longer bearing service life and lower total cost of ownership.
The seal material (HNBR rubber and G-Ecopur) has been chosen to stand up to the different environments that the bearing will experience in operation. At the SKF factory, the handling and mounting of the seals during assembly also meet stringent criteria. Bearings with a bore diameter below 1,000 mm have an HNBR seal that is retained by a snap ring. Larger bearings use a G-Ecopur seal that is bolted to the bearing's outer ring.
The design includes a seal that is wear-resistant and remains in place during operation. The bearings are prelubricated with a specially formulated grease, and the seals are high-performance contact seals. SKF also offers on-site mounting services as well as specialized tools that facilitate installation; incorrect fitting of the bearing on the shaft can be a cause of failure in large-size bearings.
A minimum of grease
In a minerals-processing application, high-pressure grinding rolls (HPGR) typically use four large spherical roller bearings. With an open bearing configuration with a maintenance interval of three months, normally 540 kg of grease is used for certain sizes. However, with SKF sealed Explorer spherical roller bearings, only 7 kg of grease is needed for the same interval, which significantly reduces both cost and environmental impact.
In addition, sealed bearings that prevent dirt ingress and bearing grease loss represent a long-term investment for increased machine availability. Rather than stopping for preventive bearing maintenance, the need for equipment servicing is determined by the wear on the roller press itself. With the sealed solution, productivity and machine availability is raised while lowering total cost of ownership.
Increased service life
As an SSRB has more components, the initial spending is somewhat higher than an open bearing. However, savings can clearly be seen in the longer service life, reduced grease consumption and extended grease lubrication intervals. This results in customer-specific savings that arise from greater machine availability and a safer workplace. Although operating conditions vary from machine to machine, experience shows that service life increases by at least two to three times – and in some applications nine or more times.
The grease saving can reach a staggering 99 %, but this depends also on the machine-specific running conditions and contamination.
Reduction in CO2 is then possible, thanks to the reduced grease consumption of the SSRB, when there is a solid contamination. This in turn contributes to fewer transports to the site and less grease disposal, which again is much better for the environment. Also, for the harshest environments SKF has an additional three-barrier solution that has an average lifetime that is three times that of an open bearing. With this three-barrier solution, regreasing can potentially be decreased from once a week to only twice a year, saving 90 % of the time and cost of greasing, while increasing safety for the maintenance staff.
Sealed solutions for larger bearing sizes are a major step forward for the most challenging industrial environments, offering a sustainable solution to many aspects of machine operation.
One of the largest sealed spherical roller bearings manufactured by SKF is the 241/900. Designed for one of the most common roller presses in the world and used also at a large copper mine in Peru, the three-tonne 241/900 sealed spherical roller bearing is dimensionally equivalent to the standard SKF non-sealed version, with an inner diameter (bore) of 900 mm, an outer diameter of 1,420 mm and a width of 515 mm. The seal consists of a rubber over-moulded steel plate with the same profile that offers the same characteristics as those currently used with existing SKF sealed spherical roller bearings.
The sealed spherical roller bearing fits on a horizontal shaft and operates in extremely dusty conditions, with very fine stone dust from both the desert location of the plant and the grinding processes, which pose a major contamination risk. The roller press is a highly loaded application subject to frequent shock loading; the predominantly radial loads coupled with the high level of contamination at the site mean that early bearing failure is a significant risk. SKF's custom-made seal aims to at least double the bearing service life by reducing the risk of contamination in this application significantly.