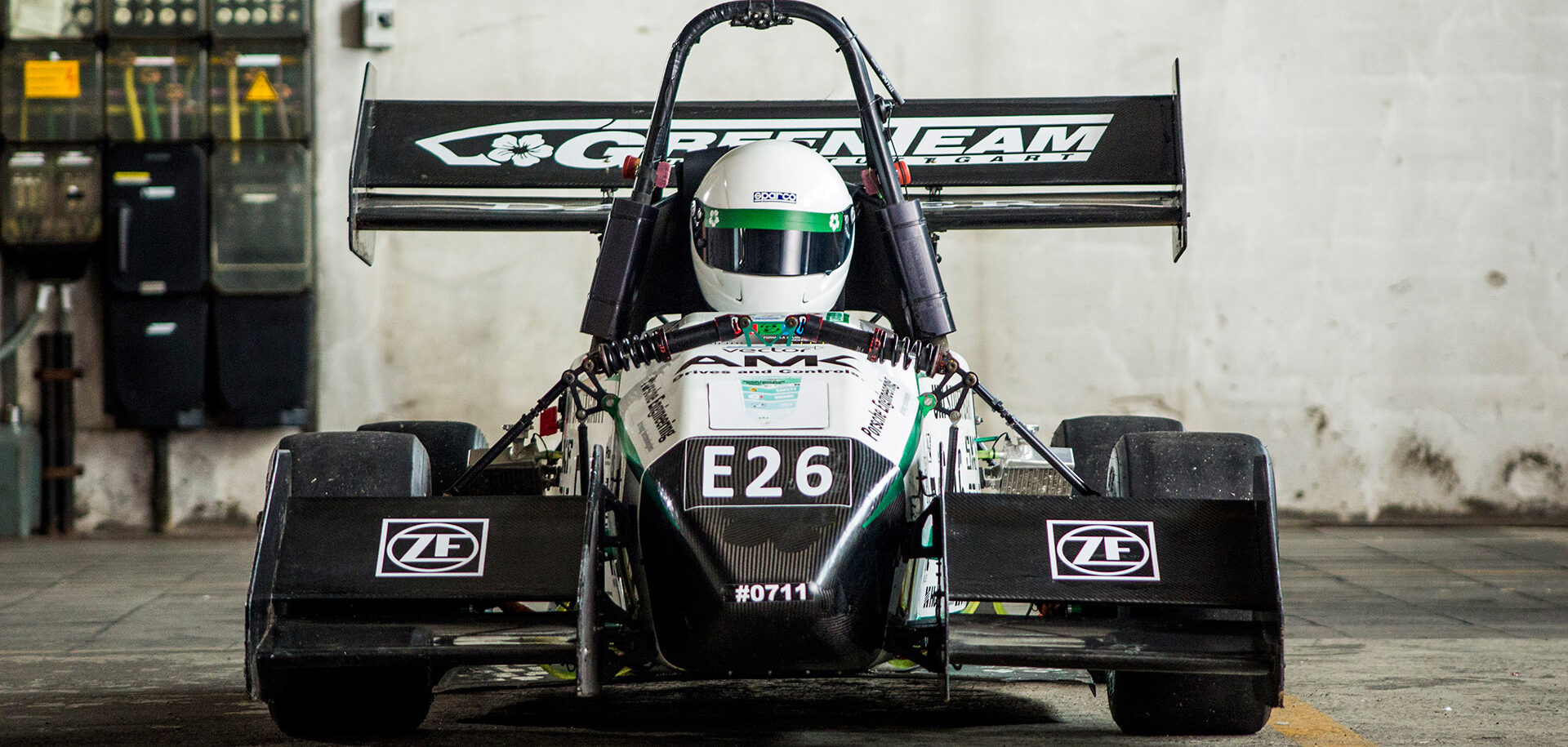 The E0711-4 is an electric racing car that is quicker off the line than any production car on earth – and it burns no fossil fuels. It was built by the Green Team, a group of 40 students from the University of Stuttgart in Germany who compete in Formula Student, the world's largest student motorsport event.
The Green Team was founded in October 2009 by experienced alumni of the Rennteam Uni Stuttgart. The aim of the Green Team was to build a racing car with a sheer electrical drive and to compete with this car in Formula Student Electric competitions, which were introduced at the time.
The Rennteam Uni Stuttgart (petrol engine) racing car that had won the world championship in 2008, the F0711-3, was used as a basis for the Green Team's first electric racing car, the E0711-1. The space frame was optimized, and the Honda CBR600RR combustion engine from the F0711-3 was replaced by an electric motor from the German company AMK. The main focus of the construction was on the optimal integration of the electric motor and optimal battery management. The E0711-1 succeeded in the first two electric competitions ever held and was the overall winner during the 2009/2010 season, so the Green Team started its career with a first place in the world rankings.
The car has been updated for each season – the E0711-4 competed in the 2012/2013 season. With the latest incarnation, the E0711-5, the students have set a new acceleration world record by going 0–100 km/h in 1.779 seconds.
SKF is supporting the Green Team, supplying bearings and other components to the car.