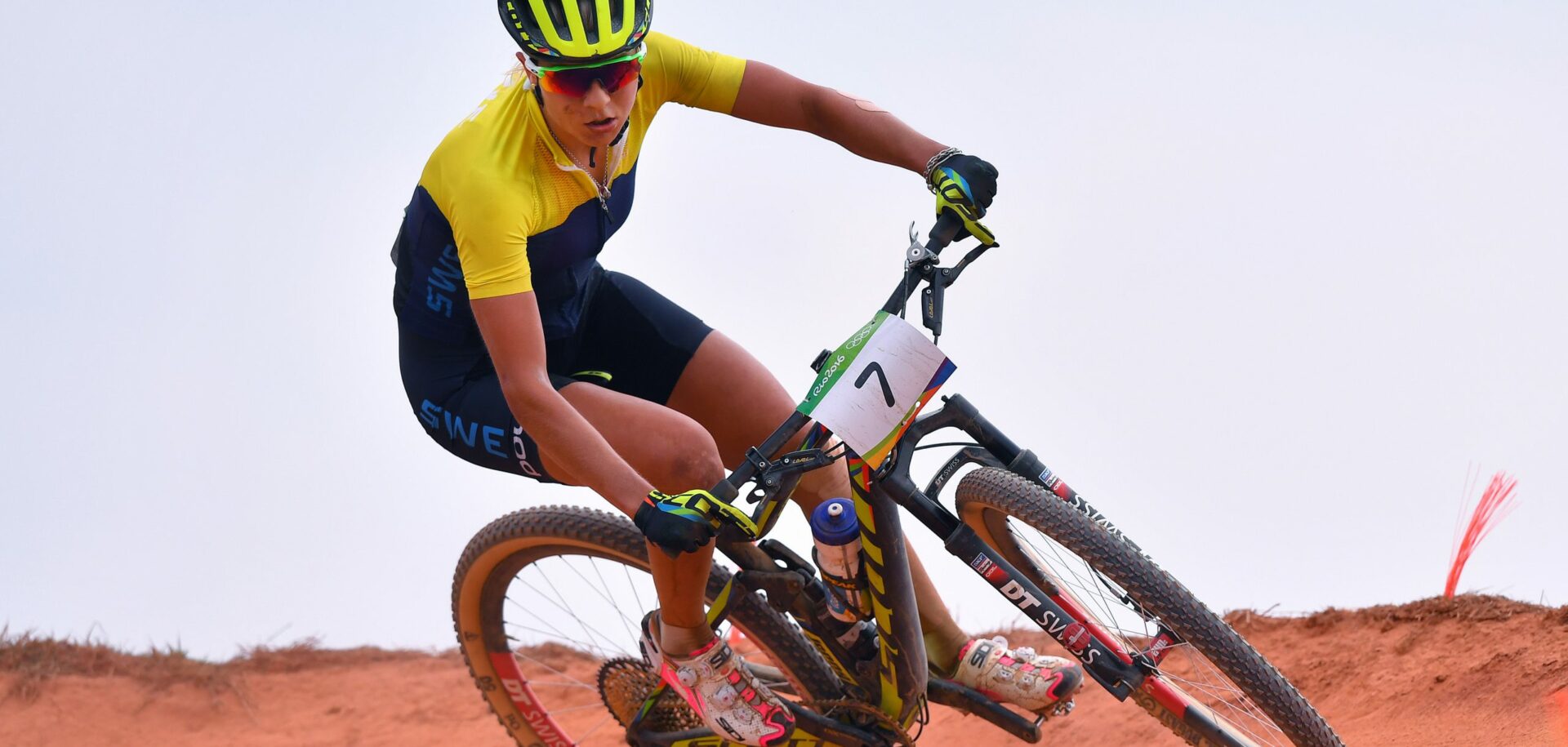 Cycling has been part of every Summer Olympic Games since the birth of the modern Olympic movement at the 1896 Summer Olympics, which included a road race and five track events. Mountain bike racing, however, is a relatively new event – it was introduced at the 1996 games in Atlanta, in the US state of Georgia.
The sport of mountain biking can trace it roots to the 1970s, when riders in the United States tinkered with bikes and adapted them to the rigours of off-road riding. Modified heavy cruiser bicycles, retrofitted with stronger brakes and fat tyres, were used for freewheeling down-mountain trails. It was not until the late 1970s and early 1980s, however, that road bicycle companies started to manufacture mountain bicycles using high-tech lightweight materials.
Because of the enormous variation of terrain a mountain bike can navigate, the sport has divided and riders often specialize in a particular event. Today, mountain bikers compete in cross-country, downhill and freeride events.

The Olympics features a cross-country track, traversing terrain that might include steep slopes, rocky outcrops and dense woods. The riders achieve speeds of up to 70 kilometres an hour. At these speeds and in these kinds of terrain, a fall can be very dangerous, so it is important that competitors can rely on their equipment completely.
At the 2016 Rio Olympics, the gold medals in mountain biking went to Nino Schurter from Switzerland and Jenny Rissveds from Sweden.
Both riders used bikes with DT Swiss suspension forks that were equipped with SKF fork seals. These are developed to provide low friction and maximum ground contact for the ultimate riding experience.