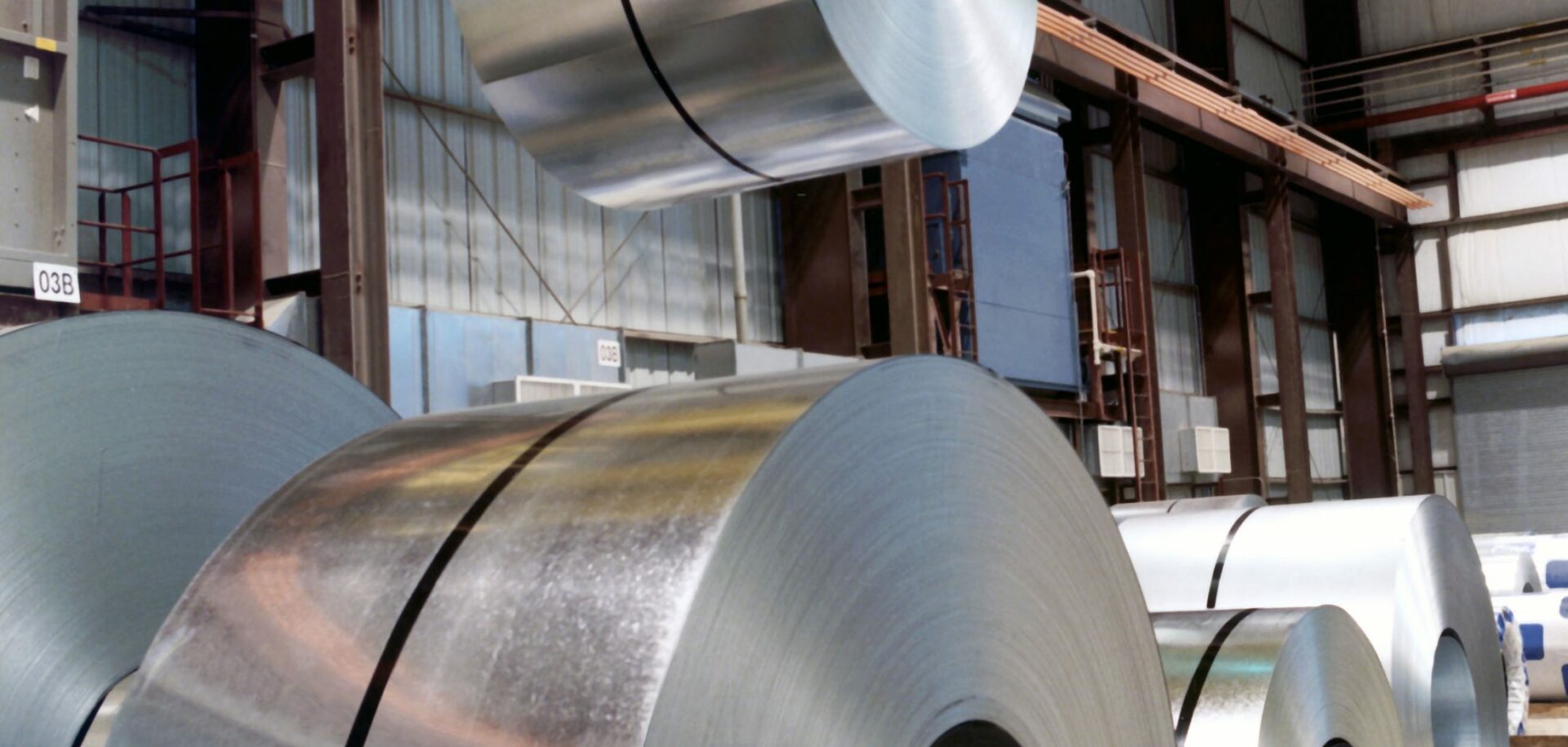 A well-structured approach
Bearing failures were a growing problem for one U.S. Steel works. A disciplined approach helped determine the root cause, and what at first seemed to be a lubrication issue turned out to be a need for a new and improved sealing solution.
Grease contamination issues had been a persistent problem at the United States Steel Corp.'s Granite City Works in St. Louis, Illinois, causing bearings on its hot strip mill roller table to fail prematurely, in turn resulting in table roll damage and failures.
Data collected over a 16-year period showed that 30 percent of all the company's table roll failures could be attributed to bearing failures. In the past three years, these failures were increasing in number, accounting for more than 50 percent of table roll failures.
U.S. Steel decided that a disciplined, structured approach was needed to find the right solution to the problem. A first step was to pump more grease into the bearing housings, but this only made the problem worse. As a strategic partner of U.S. Steel, SKF was asked to investigate possible improvements in the reliability, focusing on efficiencies that would result in less product waste as well as cost savings.

The United States Steel Corp. is a Fortune 500 company with revenue of 10.2 billion US dollars.
Headquartered in Pittsburgh, Pennsylvania, it is an integrated steel producer with major production operations in North America and Europe.
The company has the capability to produce approximately 24.4 million tonnes of steel annually. U.S. Steel manufactures value-added steel products for the automotive, appliance, construction and other industries.
A dedicated team of specialists from both SKF and U.S. Steel spent some 18 months gathering detailed information to be able to identify and determine the root cause of the failures. The team looked at each roll component – shaft, bearings, bearing housings, seals and lubrication system – gathering information on maintenance, i.e., lubrication practices and effectiveness of the sealing system. It became clear that high levels of contamination, as well as bearing misalignment during installation, were major concerns, as was old seal technology that was still in use.

To cope with this, U.S. Steel installation technicians and SKF worked on improving maintenance and the installation processes.
Mike Bekeske, the steel works' director of Reliability Centred Maintenance, had been introduced to a possible SKF lubrication solution, but as it turned out lubrication was not the problem. "This started out as a lubrication issue and turned into a sealing issue," says Paul Conley, chief technologist, Lubrication Business Unit, SKF USA. "The bearing housing is filled with grease for lubrication and protection against contaminants, and the seal is there to keep out water and moisture."
Through observation, testing and analyzing, it became apparent that the seals on the hot strip roll tables did not function properly, resulting in water and vapour entering the bearing cavity. When the bearings failed and the rolls stopped rotating, production had to be stopped to replace the damaged table rolls. As a result the hot slabs were damaged from sliding, causing inclusions in the material. The damaged slabs had to be scrapped.
To improve the sealing system, SKF installed its ECOPUR double-lip seals, resulting in a consider-able drop of water content in the bearings. Before the new seals were installed, U.S. Steel was seeing 30 to 35 percent water in the bearings. Now, with the new seal, there was only 5 percent water, an important improvement. Another improvement was the 50 percent savings in grease consumption.

A second part of the solution was the installation of SKF SPEEDI-SLEEVE, a thin metallic protective sleeve overcoming problems with worn shafts while offering an excellent sealing surface.
We solved the root causes of our problems.

Mike Bekeske
Granite City Works' director of
Reliability Centred Maintenance
Field tests validated the results. "We solved the root causes of our problems," Bekeske explains, "and we were able to increase the mean time between failures of table rolls from an average of six months to an expected 60 months based on these trials. Fewer failures results in increased operating time and reduced spending on table roll rebuilds."
The disciplined approach to problem solving is well established today, and in future table roll assemblies will continuously be monitored for damage to identify opportunities for increased reliability. The pilot programme at the Granite City plant is moving to similar applications at U.S. Steel mills across the United States.