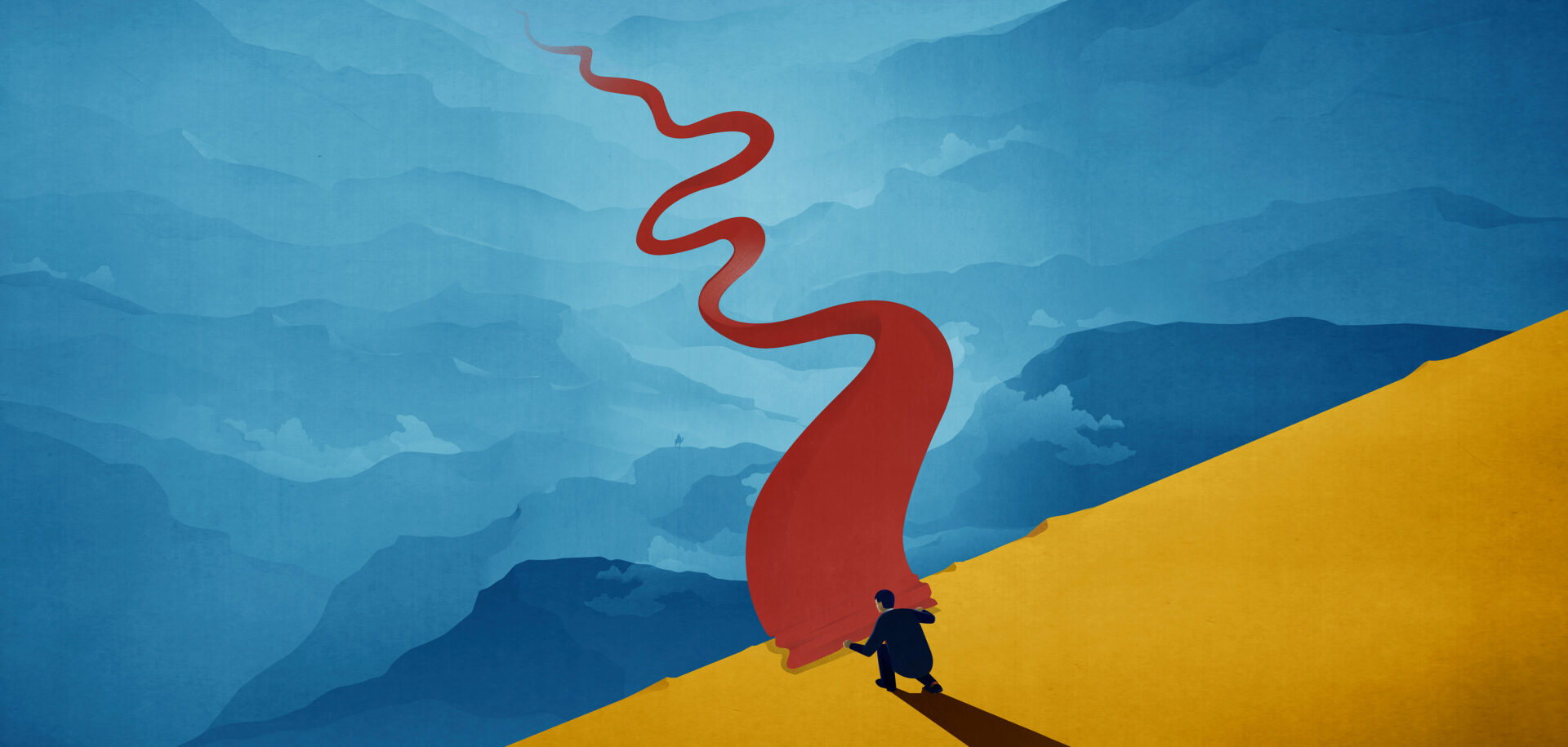 A road to the future
China is on the way to restore ancient trade routes to boost growth at home and in Asia. Planned investments in infrastructure, transport and energy are enormous.
In the 2nd century BC, Imperial Chinese envoy Zhang Qian set in motion what has become known as the Silk Road – opening China to trade with large parts of Asia. The new trade route was a global game changer in its day, and China's current leader, President Xi Jinping, is attempting to repeat the feat with a modern revival of the legendary trade route.
The president has launched the Chinese Dream, which is a vision of how to transform China into a "moderately well-off society" by 2021, the 100th anniversary of the founding of the Chinese Communist Party. The more long-term goal of China is to become a fully developed nation by about 2049, the 100th anniversary of the founding of the People's Republic.
The New Silk Road has every opportunity to yet again be a global game changer.
In late 2013, Xi took a major step towards achieving his vision of the Chinese Dream by launching the "Belt and Road" (B&R) initiative. The "belt" refers to the New Silk Road Economic Belt, which will link China with Europe through central and western Asia, and the "road" refers to the 21st Century Maritime Silk Road connecting China with South-East Asia, Africa and Europe.
Today, more than 100 nations are involved, with a combined GDP of 21 trillion US dollars, and the grand plan is very ambitious – potentially covering about 70 percent of the world's population, about half of the world's GDP and about a quarter of all the goods and services moved around the world.
Upgrading and extending infrastructure and transport systems in the regions involved is no small undertaking. China has said it will invest a cumulative 4 trillion US dollars in B&R countries.
The projects in planning are vast. In 2016, official figures stated that 900 deals were under way, worth 890 billion US dollars. They include such things as a gas pipeline from the Bay of Bengal through Myanmar to south-western China and a rail link between Beijing and Duisburg, a transport hub in Germany. Also, in April 2016, a Chinese shipping company, Cosco, took a 67 percent stake in Greece's second-largest port, Piraeus, from which Chinese companies are building a high-speed rail network linking the city to Hungary and eventually Germany.
It is believed that half or more of all new overseas infrastructure projects are now signed with B&R nations.
The B&R initiative comprises a lot more than physical connections and structures. It aims to create the world's largest platform for economic cooperation, including policy coordination, trade and financing collaboration, and social and cultural cooperation.
And sure enough, politicians in many countries have been busy coming on board and getting involved. Whenever Xi visits B&R countries, new projects are initiated. As a result, China's foreign direct investment (FDI) is increasingly going along the Silk Road. In 2015, FDI in B&R countries rose twice as fast as the increase in total FDI. Both Russia and Mongolia have also said that they will align their infrastructure plans with China.
Funding such an adventure is crucial. So far, China has poured 51 billion US dollars into B&R. The financing largely rests on three financial institutions that support B&R's development – the Silk Road Infrastructure Fund with 40 billion dollars, the Asian Development Bank with 100 billion dollars and 21 Asian member states, and the New Development Bank formed by the BRIC countries (Brazil, Russia, India and China) with 100 billion dollars.
Strongly connected to B&R is the formation of the multilateral Asian Infrastructure Investment Bank initiated by China. It's an important milestone in China's new global strategy, since China has more than a quarter of the voting rights, and the bank could emerge as a future competitor to the World Bank. In May 2017 the Beijing-based bank had 52 member states; an additional 25 are prospective members.
The first B&R projects are up and running, and Europe and Asia are working side by side as different trading blocs. This challenges the United States' traditional way of thinking about world trade, with the trans-Atlantic bloc and the trans-Pacific bloc as the two main trading blocs and America as the focal point of each. So the Silk Road has every opportunity to yet again be a global game changer.