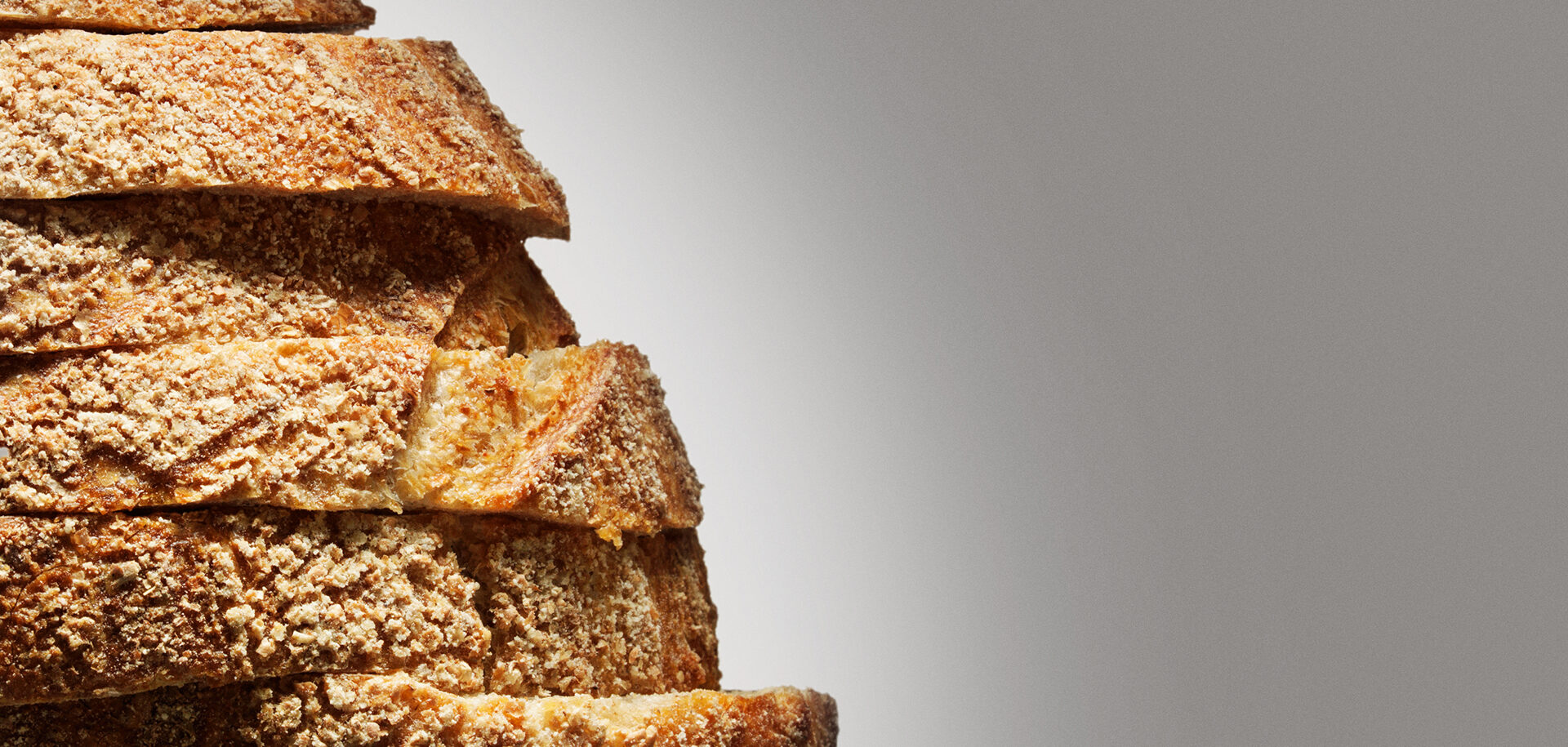 A stable process
A bearing solution introduced at the Pågen bakery, one of Sweden's largest, has resulted in considerable savings, in terms of both time and money.
Pågen, in Malmö, is one of the largest bakeries in Sweden. Every second, ­seven days a week, the bakery produces a loaf of bread – including the ­lingongrova (rye and lingonberry bread) much loved by Swedes. Each evening, trucks leave the bakery to take freshly baked bread to grocery stores throughout Sweden.
Fermentation is one of several stages in bread production. "The yeasting section is a critical area," says Johan Olofsson, maintenance planner at Pågen. "All the bread baked in a mould must pass through it." This amounts to some 600,000 loaves a week, he explains. The rising loaves are carried along a slow conveyor belt to the oven.

Helping this slow process is the conveyor belt, equipped with 800 deep groove ball bearings. These bearings operate in 80 percent humidity and at a temperature of 38 to 39 degrees Celsius. Today, everything functions smoothly, but in the early 2000s the process was constantly affected by system breakdowns. Once a year, the company had to close the section for 35 hours to replace all the deep groove ball bearings. In a plant that is used seven days a week, it was a very costly stoppage.
In addition, there were also unexpected stoppages due to sudden breakdowns, and the maintenance staff had only about five minutes to fix the problem before the whole plant had to be shut down, resulting in large amounts of waste. Lubricant leakage was also an issue and required a great deal of monitoring, in addition to the costly waste that resulted. Meanwhile, the warm, humid work environment promoted a high risk of personnel injury due to slipping and burns; this stress was also something Pågen wanted to eliminate.
The SKF distributor in Malmö consulted SKF to find an alternative solution to the existing standard deep groove ball bearings. SKF proposed deep groove ball bearings with Solid Oil, which have been developed, among other things, for high-moisture environments.

The distributor installed the Solid Oil bearings, at the same time establishing a five-year warranty package, which involved the initial assembly in the yeasting section and a yearly sampling of bearings from different positions in the section to send to SKF for analysis.
SKF's analysis would check the condition of the bearings and how the lubricant in the bearings had been affected.
In the period 2006 to 2016, only two bearing replacements were carried out, completely in accordance with the warranty package plan. Although the replacement of standard deep groove ball bearings with Solid Oil bearings was more costly, Pågen saved at least 300 hours in scheduled stoppages. Viewed over a five-year period, Pågen has saved 20,000 euros in direct bearing costs. Thanks to condition-based maintenance, in which the bearings are sent for analysis at SKF, Pågen and SKF's distributor have a clear understanding of the bearing condition and thus have been able to postpone the replacement of all bearings to a later date.
There has not been a single unplanned stoppage.

Johan Olofsson
Maintenance planner
"There has not been a single [unplanned] stoppage," says Olofsson, "and this has resulted in a considerable saving both in terms of time and money; Pågen has avoided wasting ingredients and doughs because they were forced to stop the entire plant."
In addition, because SKF deep groove ball bearings with Solid Oil are service-free, work to relubricate the bearings has not been necessary. Waste because of the possible risk of contamin-ation from leaking lubricant has not been seen at all during this time. This is very important, as the production must fulfil current food regulations on cleanliness and traceability.
Meanwhile, with service needs in the yeasting section being minimized, the work environment has been improved for maintenance employees. It's a win-win for everyone.