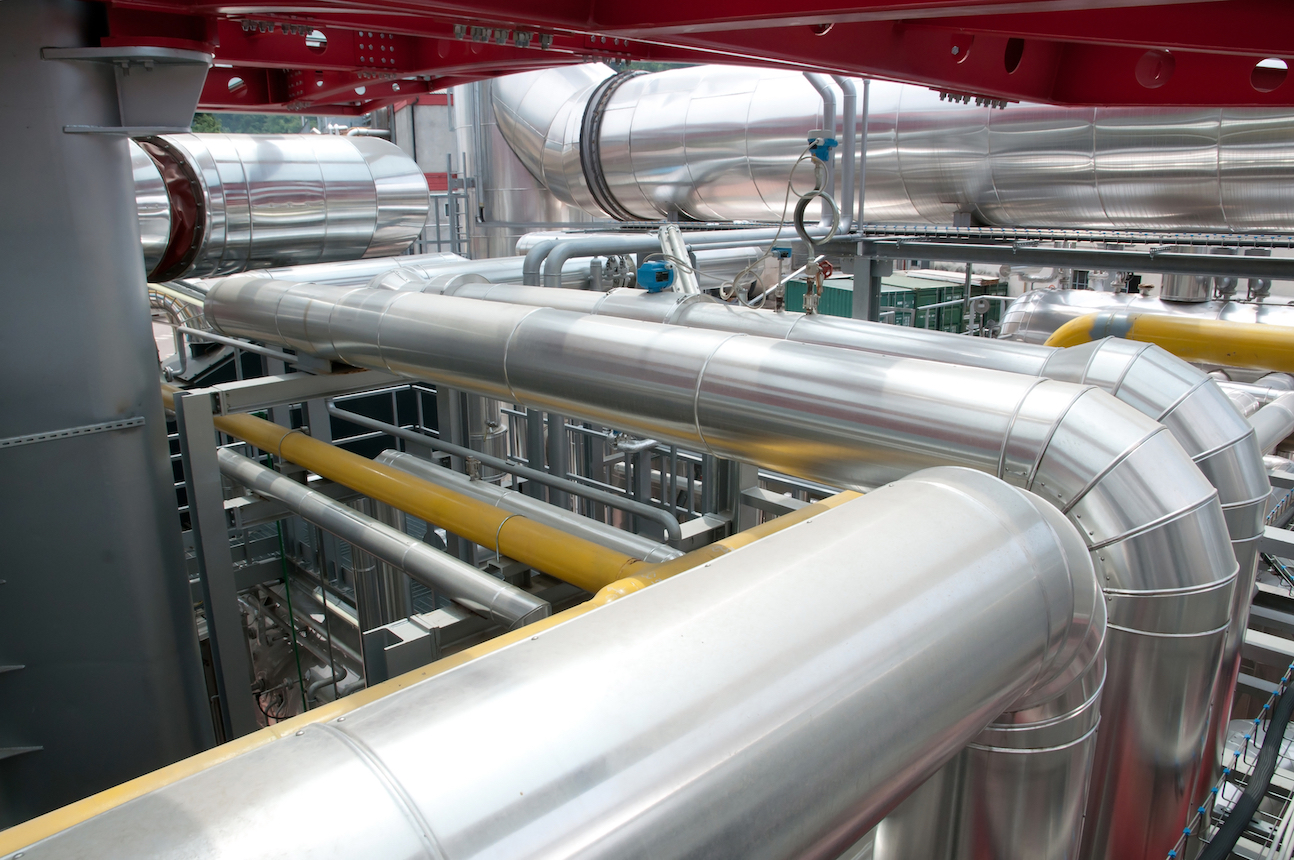 A steely resolve
German steel manufacturer ArcelorMittal Bremen GmbH, part of the world's largest steelmaking group, produces more than 3 million tonnes of steel each year. SKF has supplied the condition monitoring system that is monitoring its central compressed air system.
With its headquarters and manufacturing base situated on the banks of the river Weser, ArcelorMittal Bremen's facilities occupy a seven-square-kilometre site outside the city of Bremen. The steelworks provides jobs to some 3,500 people, which makes it one of the largest industrial employers in the Bremen region.
The company has produced hot and cold rolled sheet steel with special surface treatment on this site since 1957. Today, the steel is supplied to a variety of industrial sectors, including the automotive industry.
With its highly automated production, ArcelorMittal Bremen produces a total of 3.2 million tonnes of steel per year. All facilities needed for production, from pig iron output to sheet metal processing, are located at the site.
The company's plant equipment needs to withstand extreme conditions, regardless of whether it's used for high-temperature applications in the red-hot heart of a works or has a peripheral role, such as supply utilities and equipment.
Ralf Suhling, ArcelorMittal Bremen's head of metrology, says achieving optimum production means ensuring the reliability of all facilities. Condition monitoring has a key role in optimizing production and reducing maintenance costs.
One example of this is in the central compressed air system that supplies the various production units in the plants via the compressed air network. The system consists of four turbo-compressors, each operating at a pressure of 0.65 MPa (6.5 bar).
"As a rule, there are always three compressors in operation," Suhling says. "If one of these compressors suffers major damage, this is generally due to a bearing problem in the compressor's motor."
The motor operates with a gap between the rotor and stator, and as such there should not be any wear or tear. However, over time the clearance in the motor bearings may increase due to wear. As such, the gap between the rotor and stator is reduced.
Stephan Sondermann, SKF Germany's sales manager for key customers in the metalworking industry, explains that if the bearing clearance continues to increase, the rotor may drop down so much that it touches the stator and result in significant damage. "If this occurs the damaged motor must be removed immediately, resulting in expensive repairs," he says.
To avoid such incidents, ArcelorMittal Bremen has for several years relied on SKF Multilog On-line System IMx-S for its central process air system. The online monitoring system enables the company to identify changes in good time and to better plan maintenance and motor replacements.
The system's identification of changes is simple: Bearing damage results in increased vibration levels in defined frequencies that can be captured through sensors. "All things considered, the continuous monitoring also tells about the efficiency of the machinery as there is a constant flow of information," Sondermann says.
The system has helped ArcelorMittal Bremen noticeably reduce the number of expensive motor replacements required in the central compressed air system.
ArcelorMittal
– ArcelorMittal is the world's largest steel and mining ­company, with a presence in more than 60 countries.
– In Germany it has a production volume of around 7 million tonnes of crude steel, making it one of the country's largest steel manufacturers. Clients include the automotive, construction and packaging industries, as well as makers of household goods.
– The company operates four major production sites in Germany: two integrated flat sheet plants, in Bremen and ­Eisenhüttenstadt, and two long steel plants, in Hamburg and Duisburg.
ArcelorMittal Bremen has always been innovative in terms of condition monitoring. In the mid-1990s the company introduced systematic monitoring of its installations, although at that time the monitoring was route-based. A technician would regularly check the units in the central compressed air system using a portable measuring instrument. The data was recorded and then used as the basis for an analysis. Employees used the analysis to assess whether a component of the unit needed to be replaced or not.
"This was a huge step forward from the traditional method in which a component was replaced immediately the moment the unit made strange noises," Suhling says.  "With the introduction of route-based offline monitoring, ArcelorMittal Bremen was better able to plan the replacement of bearings, motor and compressor parts."
Hoping to further optimize its condition monitoring, ArcelorMittal Bremen turned to SKF.
It soon became clear that an online condition monitoring system was needed that continuously monitored the condition of the plant equipment.
SKF engineer Jörg Lange came on board as a project manager at the introduction of the online system in 2008, and continues to look after ArcelorMittal Bremen to this day. The old route-based method of condition monitoring had one decisive disadvantage, he explains: "Its measurement data is only a snapshot."
ArcelorMittal Bremen's Suhling says fluctuations have repeatedly been observed in measurements from the route-based method. "If a value was extremely high, we replaced the component concerned immediately," he says. "But there were still doubts as to whether this action was really necessary."
SKF supplied the SKF Multilog On-line System IMx-S, which was installed, wired and in use in just two weeks.
The system indicates the performance and availability of the machines. The unit constantly checks all sensors, wiring and electronics. System messages are generated automatically.
Suhling says motor repair costs have decreased significantly since the introduction of the system. Unlike route-based measurements that only provide snapshots, permanent online monitoring can distinguish between short-term fluctuations and a genuine, continuous deterioration in condition.
This precise information allows Suhling and his colleagues to respond on a much more tailored basis. Instead of replacing many parts because a problem was suspected, as was previously the case, ArcelorMittal Bremen now knows much more precisely when a replacement is actually required. Lange says advantages include "even better planning of repairs, an increase in the efficiency of the machinery and, of course, a greater level of safety for employees, who have permanent access to current data from their desk."
Since introducing the SKF IMx-S units five years ago, ArcelorMittal Bremen has only had to replace one motor.
SKF Multilog On-line System IMx-S
The SKF Multilog On-line System IMx-S can be optionally equipped with 16 or 32 analogue signal inputs. Each input can be configured. The data from the machines is automatically and precisely transferred to a host computer running the SKF @ptitude Observer software via permanently mounted vibration sensors. Thus, large amounts of complex information about the machines and installations can be rapidly, efficiently and reliably stored and processed. This in turn enables staff to detect faults early, or to avoid them. This is because the system automatically provides recommendations as to how to eliminate existing or impending problems.
@ptitude is a registered trademark of the SKF Group