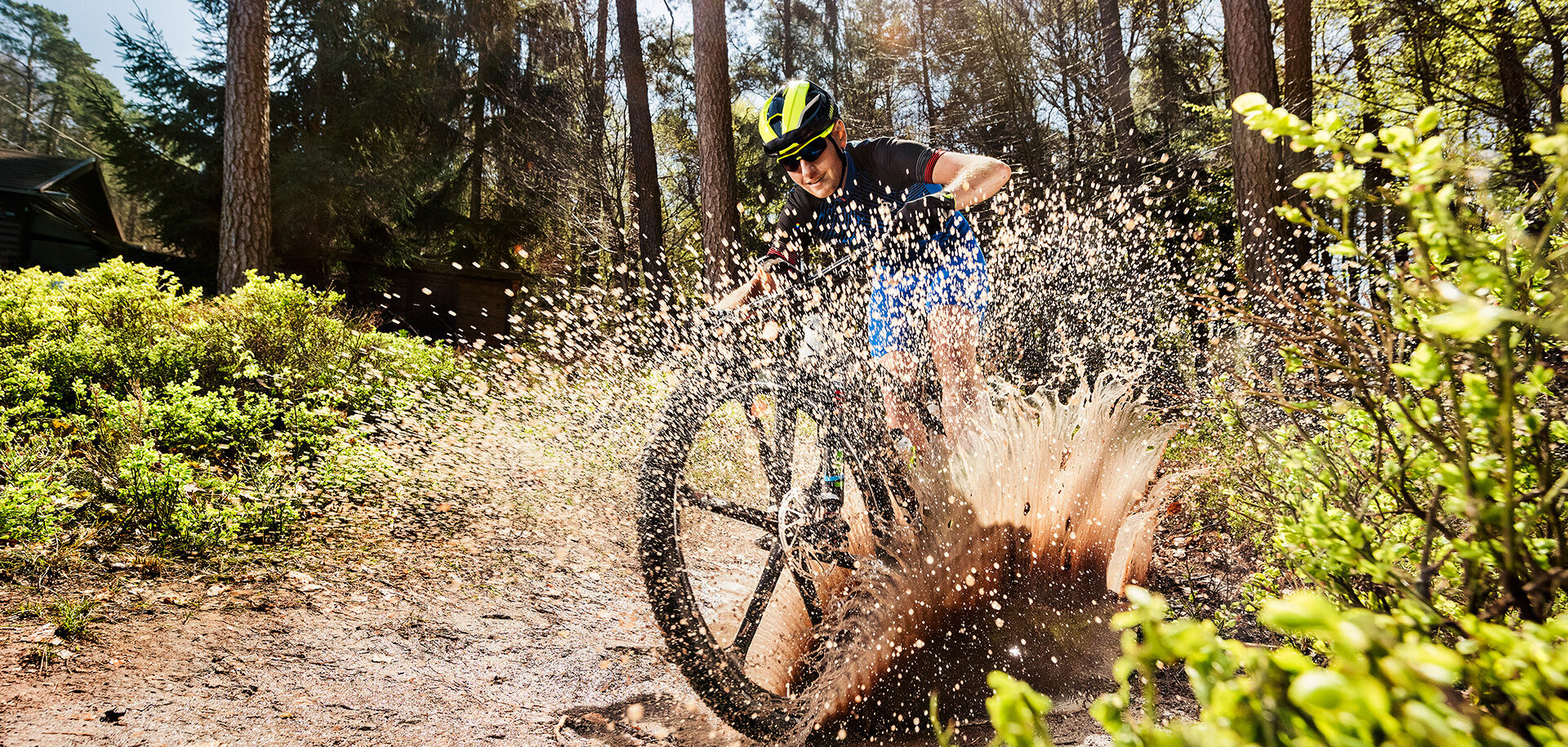 Solid performance
Mountain bikes perform in an environment of dirt, dust, mud and water. But these conditions are tough on a bike's bearings. In Germany, Benjamin Michael, an SKF application engineer and avid mountain biker, found a solution in special SKF bearings with Solid Oil technology.
Solid Oil is an oil-saturated polymer material that virtually fills all the free space in the bearing. A bearing with Solid Oil contains two to four times more oil than bearings lubricated with a conventional grease fill. SKF bearings with Solid Oil are designed for use in applications where high levels of water and other contaminants are real issues. These bearings are lubricated for life and cannot be washed out, and the amount of dirt and contamination that can enter the bearing is also limited.

Being a semi-professional mountain biker in his private life, Benjamin Michael understood the problems mountain bikers face first-hand. Through testing, he validated the sustainability of SKF bearings with Solid Oil for his mountain bike. This has now resulted in a new range of SKF MTRX bearings, which can be used in numerous positions on a mountain bike; e.g., for the frame pivot in full-suspension bikes, pulleys, bottom brackets, pedals, wheel hubs and steering column.
Whether you're riding cross-country or a long-distance marathon, with SKF MTRX bearings you can ride without a worry.