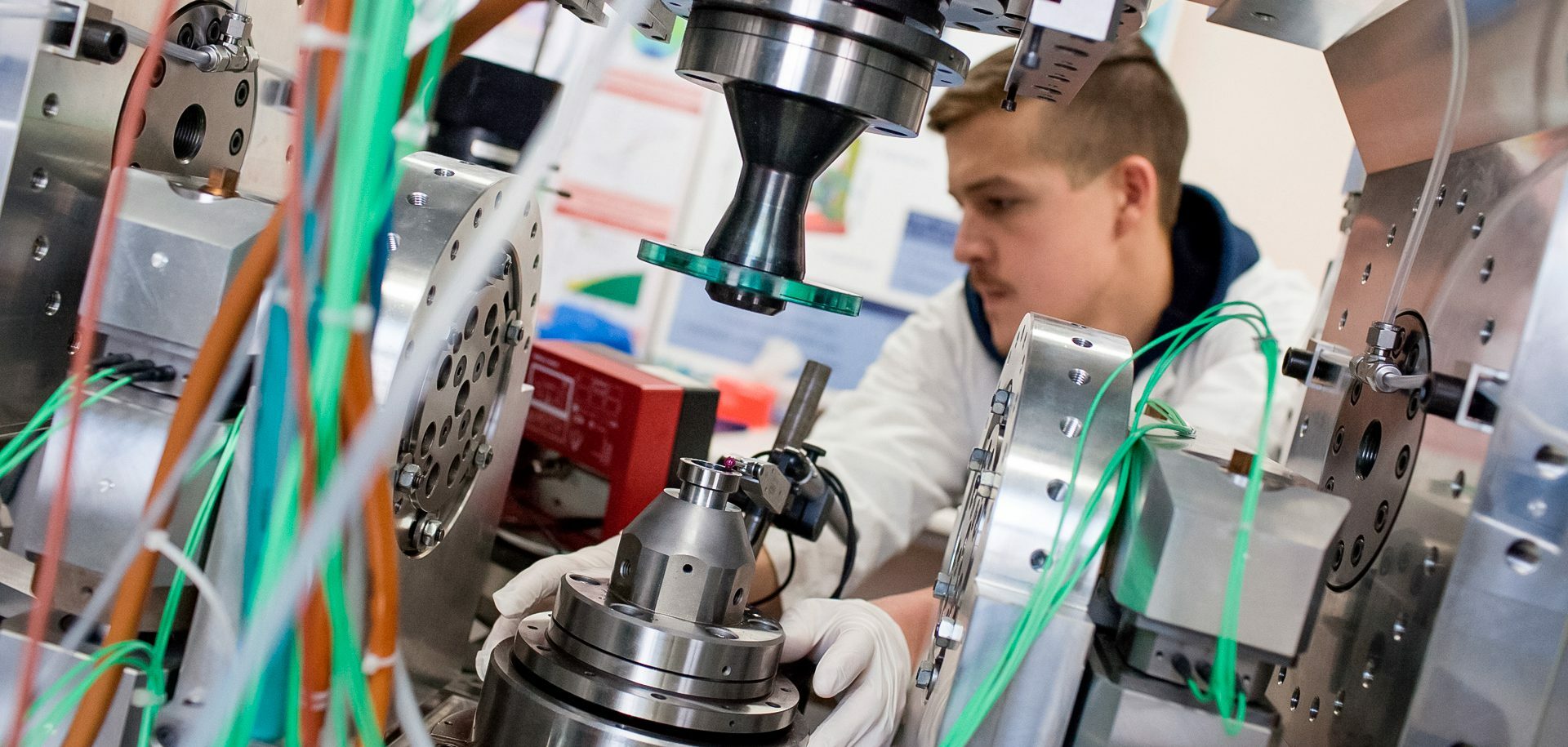 Bridging the gap to the academic world
SKF has highly valuable collaborations with several leading universities and academic institutions to push the boundaries of bearing technology. These long-standing relationships enable development in a number of bearing and bearing-related fields, including tribology, sensor technology and product life cycles.
Bearings in a test tube would be one way of describing SKF's extensive collaboration with leading universities and research institutions. The overall goal is to improve understanding of rolling bearings in a way that can lead to better performance in products and real customer applications.
Although SKF has extensive R&D operations of its own, collaborating with universities and academic institutions brings not only resources, talent and unique expertise but also fresh perspectives on complicated issues.
"University cooperation gives us valuable access to research networks and direct links to top international researchers," explains Dr Kenred Stadler, who is responsible for University Collaboration Management at SKF. "They can contribute with long-term thinking and are objective in their views, and they have the time and the skills to think outside the box, more than we can in-house."
University cooperation gives us valuable access to research networks and direct links to top international researchers.

Dr Kenred Stadler, responsible for University Collaboration Management at SKF
Industrial-academic cooperation is nothing new to SKF, which has engaged with the academic world for several decades. Today, the company has 13 active project programmes with university technology centres, or UTCs. Imperial College in London, UK, and Luleå University of Technology in northern Sweden are good examples, as is INSA in Lyon, France, where SKF sponsors a chair in tribology.
At these university centres, SKF draws on academic expertise in areas such as tribology, sensor technology and product life cycles. Tribology deals with the relationship between surfaces in motion and their design, lubrication, friction and wear.
While product development is in the hands of SKF's own departments, universities contribute with modelling, experiments, test rigs and many specific projects aimed at solving problems or expanding the scope of bearings.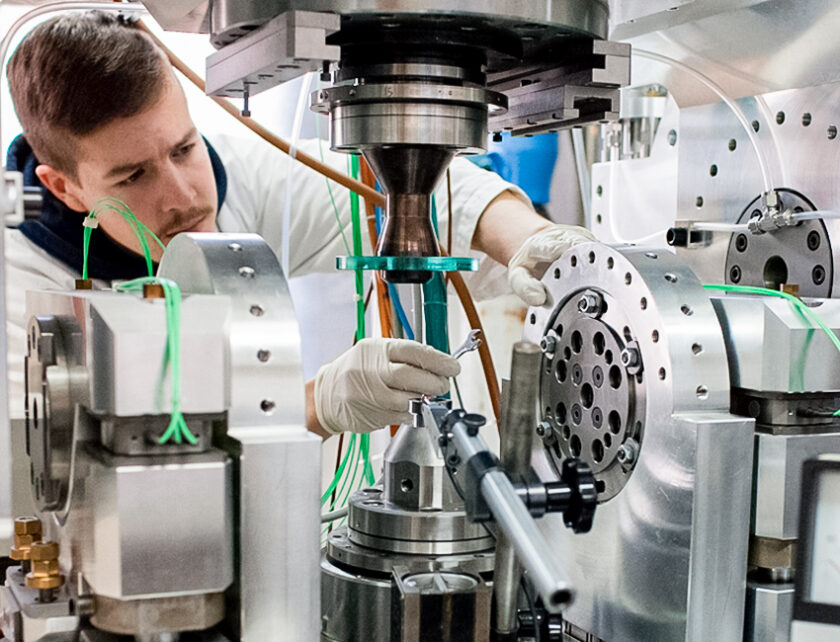 Dr Guillermo E Morales Espejel, SKF's principal scientist, points to the technology readiness level scale as a universal benchmark for the point in the chain from basic research to finished products where a particular development is situated. "On the technology readiness level, you can say that the universities are mainly in the one-to-four region, while SKF in-house occupies the four-to-nine range," he says.
Many of SKF's collaborations are structured around specific projects, often in the form of PhD dissertations, graduate theses or post-graduate research projects. At any given time some 10 to 15 projects are running at various institutions. SKF is involved throughout the process.
"For each project or study there is always one case officer from SKF and a similar project running in parallel at SKF," says Stadler. "Students can often form a close relationship with us, and our academic cooperation is an important recruiting ground. That is a very important additional aspect, especially today when the competition for talent is fierce."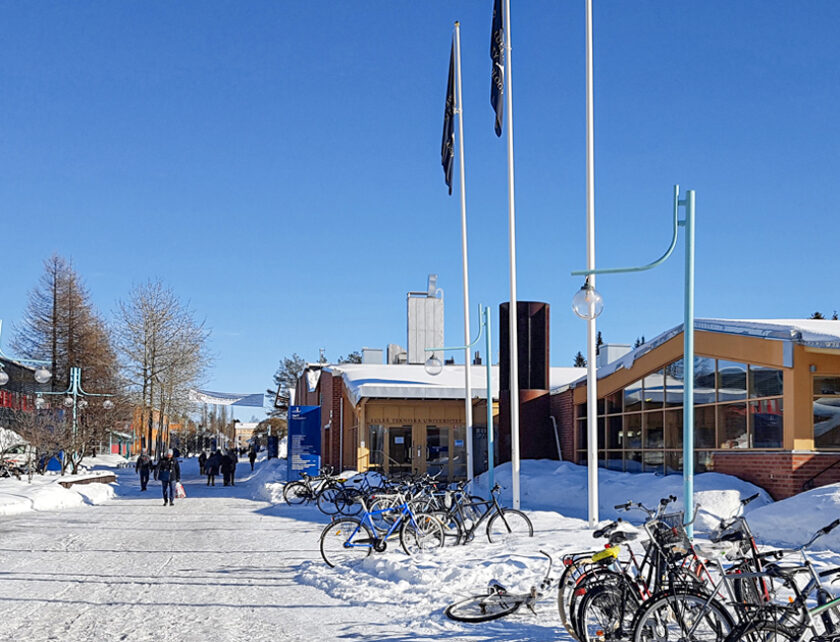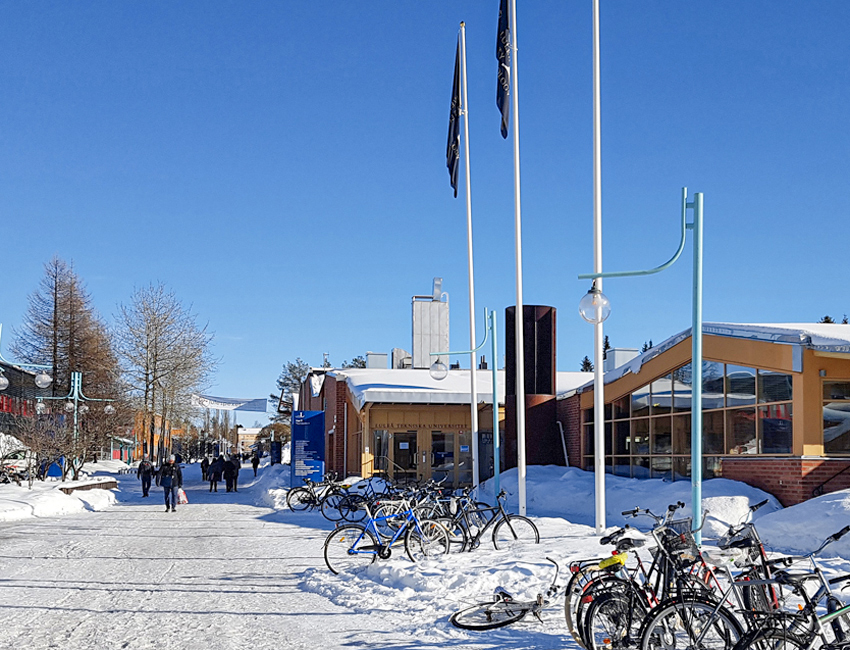 Luleå University of Technology, Sweden
SKF and Luleå University of Technology (LTU) have a long-standing relationship, and a UTC was established at Luleå in 2012. The agreement with LTU was renewed in September 2018 and now runs until 2020. The cooperation focuses on sensor technology and the monitoring of bearings, machines and assemblies such as gearboxes. The goal is to find solutions that extend product service life, reduce the need for lubricants and make products safer. The cooperation also involves other parts of industry and several SKF customers in, for example, the forestry and energy industries. One example is a new sensor that detects and warns about water intrusion in lubricated bearings and as such can contribute to prevent severe machine damage.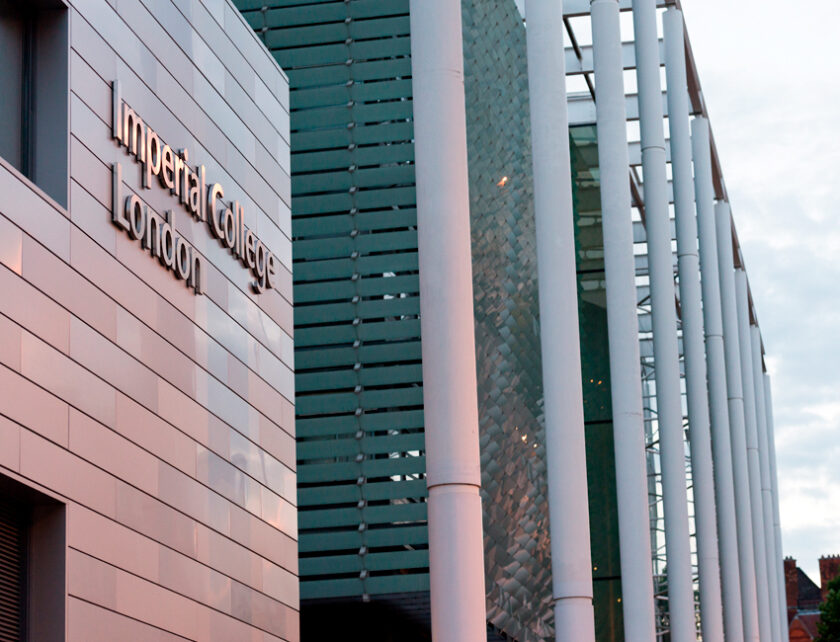 Imperial College London, UK
Imperial College and SKF have enjoyed a successful collaboration for more than 30 years. The relationship was formalized in 2010 through the establishment of the SKF University Technology Centre for Tribology at the college. The UTC is part of Imperial's Tribology Group, which has been active since the 1940s and is an internationally recognized centre of excellence in tribology research. The group currently has around 60 staff and students.
The SKF UTC at Imperial College conducts a wide range of research that is fundamental in nature but has direct application to SKF's products and services, such as extending bearing life in difficult environments and decreasing energy consumption by reducing bearing friction. To support UTC's research, Imperial College has designed and built unique test facilities, including new methods for studying rolling contact fatigue and scuffing damage mechanisms and a novel "sapphire bearing" rig that enables in situ observation of bearing lubrication.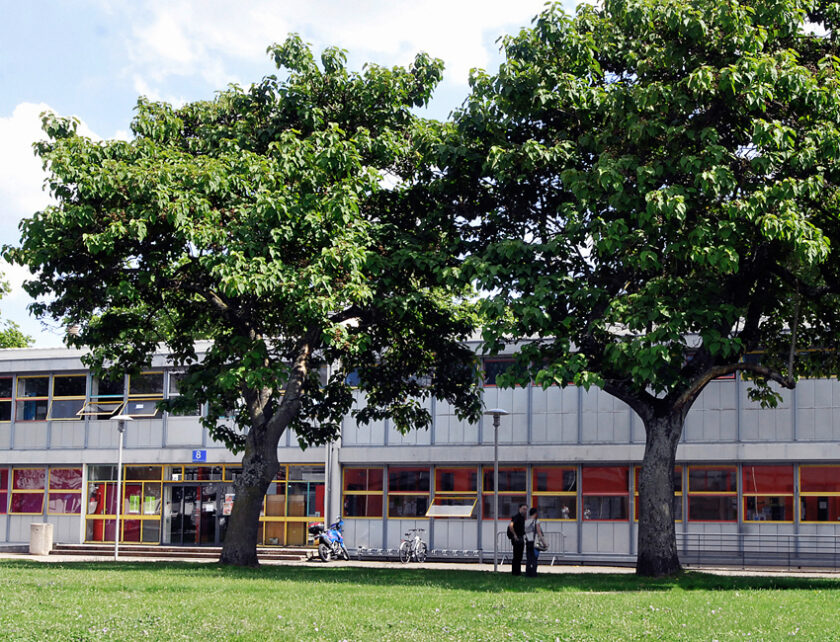 LaMCoS*, INSA** Lyon, France
At INSA Lyon, SKF and LaMCoS have a joint research chair called "Lubricated Interfaces for the Future" that aims to explore the identification, modelling and behaviour of lubricants in lubricated interfaces under extreme conditions.
Lyon is also a centre for the European aerospace industry, a very important area for SKF, and research at INSA Lyon often has a bearing on that industry. SKF and LaMCoS have had a research partnership long before the joint chair was created, but the joint leadership has brought the two organizations even closer.
Research topics at LaMCoS include lubricant fluids, lubrication mechanisms and fluid/solid interactions. Lubrication plays a crucial role in reducing friction losses and reducing wear and the risk of damage, which is especially important in aerospace applications.
INSA Lyon is also home to the test rig Tribogyr, the largest and most sophisticated test machine ever built to measure friction and lubrication film thickness in heavily loaded spinning contacts. It stands as a very tangible result of the cooperation.
*Laboratoire de Mécanique des Contacts et des Structures, a research lab at INSA Lyon
**Institut National des Sciences Appliquées de Lyon