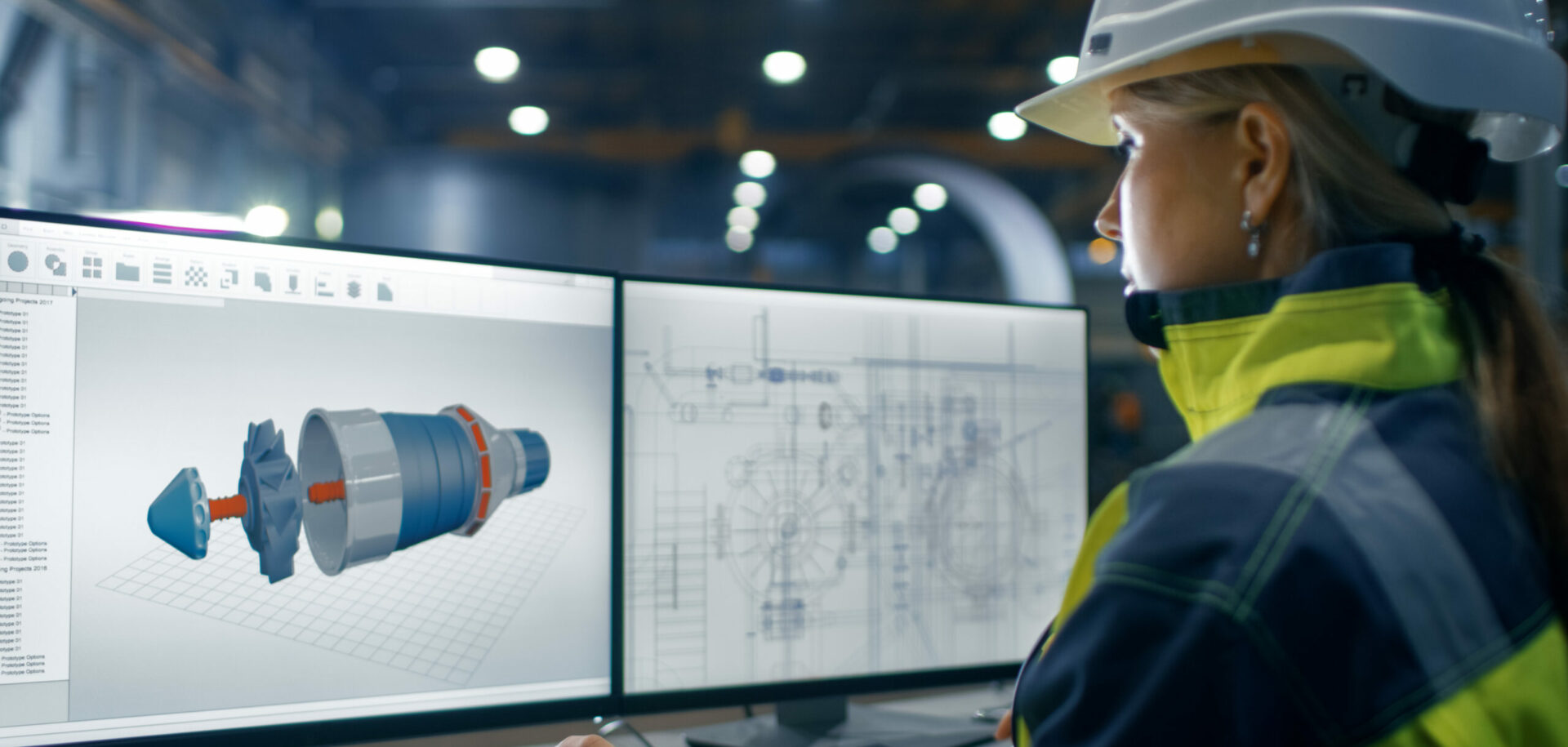 Building a global marine business
SKF has significantly increased its presence in the marine industry through the acquisition of German-based ship components manufacturer Blohm + Voss Industries. Now, as SKF Blohm + Voss Industries GmbH, this new SKF subsidiary will help further build the Group's capabilities as a global marine specialist and preferred application development partner.
For more than
70 years, SKF has applied its expertise to critical marine components. With the incorporation of the Blohm + Voss Industries (BVI) products and services, the SKF marine portfolio has been increased to also include shaft components such as sterntubes, seals and hydro­dynamic bearings as well as stabilizers and oily water separators. From couplings and shaftline transmission products to integrated units for propulsion systems, SKF solutions cut operating costs while helping operators meet the challenges of reduced environmental impact.
SKF Blohm + Voss Industries, within SKF's Marine Business Unit, has a worldwide network of specialized marine sales agents, with excellent access to the market. Through this, SKF has the opportunity to effectively promote its products to shipyards and shipping companies. In return, SKF reinforces the presence and opportunity at many propulsion system manufacturers. In addition, SKF Blohm + Voss Industries also has a large number of maintenance and repair service stations. Its activities will help SKF become even closer to its customers and add to the network of SKF marine offices around the world.
Meeting marine industry demands
Modern marine fleets face the challenge of staying profitable in the face of rising fuel costs, increasingly stringent environmental regulations and growing health and safety concerns. With operators running fleets of increasingly specialized vessels, exploring every possibility for improvement to optimize a ship's life cycle is crucial to meeting productivity targets and cutting maintenance and repair costs. For system designers and suppliers this means developing more reliable and fuel-efficient products. At the shipyard there is the need to drive productivity and cut manufacturing costs, while for ship operators the goal is to maximize time at sea, reduce maintenance costs and provide a safe working environment for the crew.
SKF's ambition is to serve all sectors of the marine industry by being the preferred application development and supply partner to OEMs and yards and becoming a leader for asset management services for marine end users. SKF is active throughout the marine industry, with particular strengths in the merchant, offshore/workboat and passenger/cruise sectors amongst others. Adding the considerable assets and portfolio of SKF Blohm + Voss Industries, which is recognized throughout the marine industry, will further help to raise the awareness and position of SKF as a recognized player in the sector.
BVI operations and capabilities
Originating from the Blohm + Voss shipyard and machine factory that was established in 1877, BVI today employs more than 400 people. Headquartered in Hamburg, the company has operations and cap­abilities that are a very strong fit with those of SKF and complement SKF's existing marine product and service range (fig. 1). With a portfolio including marine sealing arrangements and hydrodynamic bearings, which is a significant bearing type in the marine industry, the company strengthens SKF's service capabilities with a complementary market presence. This is due to majority-owned subsidiaries in Shanghai, Hong Kong, Singapore and Busan, South Korea, and with minority stakes in units in Andover, UK, and Kobe, Japan, as well as a network of 60 international sales agents and service stations worldwide. Thanks to its new ownership and new name, SKF Blohm + Voss Industries GmbH becomes part of the SKF Group, one of the most highly respected mechanical engineering groups with more than 47,000  employees and a turnover of around 8 billion euros.
Products and services
SKF Blohm + Voss Industries actually offers three product groups, including shaft components (such as sterntube seals (fig. 2), hydrodynamic bearings (fig. 3) and complete sterntube systems), stabilizers (fig. 4) and bilge water separators. The top-selling product is the sterntube seal, of which there are many versions. This class of product is designed to protect marine shafts and related components against the ingress of seawater and also to avoid oil leakage into seawater. These elastomer lip seals for oil- and water-lubricated propulsion systems under the SIMPLEX-COMPACT name feature flexible, long-lasting sealing rings that adapt themselves to the movement of the shaft. This is an outstanding, highly reliable product that is simple to install and easy to maintain.
The SIMPLEX-COMPACT range includes mechanical face seals for oil- and water-lubricated propulsion systems in a wide range of sizes and designs. The main advantages of these sterntube seals are their defined pressure ratios and high level of resistance to wear.
Also in this product portfolio are plain bearings in several designs, with the option of seals that enable  compliance to strict SOLAS regulations. Through its SIMPLEX FlexiTube, a complete system with support structure, bushes and seals can also be provided. The shaft components division for both new build and after sales represents a significant part of the overall business.
For its other product ranges, the TURBULO-MPB bilge water separators are particularly compact in design and easy to use, and they more than satisfy the regulations applying to oil separation. SIMPLEX-COMPACT active stabilization systems are retractable and non-retractable fin stabilizers  (figs. 4 and 5) and rudder roll stabilization systems. This is a proven state-of-the-art design that conforms to the rules and regulations of international classification societies and authorities. It offers high roll-reduction performance and low installation effort and life-cycle costs. Finally SIMPLEX-COMPACT rotary vane steering gear systems offer integrated upper radial and rudder carrier bearings of a solid design and are long-lasting and extremely resistant to shock and vibration.
This product range broadens SKF's offerings, as there are no overlaps with SKF bearings for marine applications, because hydrodynamic bearings are a new addition entirely. Not only does the BVI portfolio complement the existing SKF portfolio for the marine industry in a good way, but BVI will also form a major marine "hub" within the SKF marine operations.
SKF Blohm + Voss Industries is approved by classification societies – GL, LR, ABS and RMRS – for self-certification. This cuts down time-consuming administration for the customer, and it also provides further evidence of the exceptional rigour of the quality assurance system. It is regularly audited by the principal certifying bodies, which regularly entrust the organization with testing and approving products on their behalf.
Research and development
The integration of BVI into SKF has boosted R&D and related activities. The development is focused on providing customers with solutions minimizing the operational costs throughout a ship's life cycle: improving energy efficiency, asset availability and health, safety and environmental (HSE) performance.
There are projects already under way, and SKF has seized opportunities to enhance BVI's products with specific SKF knowledge, such as the integration of SKF/Lincoln lubrication units into its seals and bearing applications.
BVI has been collaborating for many years with Hamburg-Harburg Technical University, working on new seal technology. With the University of Rostock it is running projects on the development of marine bearings. The company also maintains excellent contacts with other institutions, including Dresden Technical University. The results of these joint research projects are continuously fed back into its own product development processes.
Benefits to the customer
This addition to the SKF group of companies gives marine customers access to the extensive product and service portfolio offered by SKF in the field of bearings, seals and lubrication systems, as well as maintenance and condition-monitoring solutions and services.
Already the enhanced marine business has been able to engage more strongly with several of key players, due to a more complete portfolio and stronger application knowledge. SKF's marine products and services have started to be introduced to a selection of BVI sales agents worldwide, which is a journey that will continue for the foreseeable future. Due to SKF's engagement in other industries, there have also been success cases in terms of assembly and machining services for other non-marine applications, such as wind turbine main shafts.
Customers benefit from SKF's expertise as a knowledge engin­eering company in combin­ation with BVI's focus on shipbuilding and ship operations. The new joint organization will be an even stronger partner for the marine industry, supplying critical components and fast and reliable services, as well as developing new applications that address future challenges in the ever-changing environment of the industry.