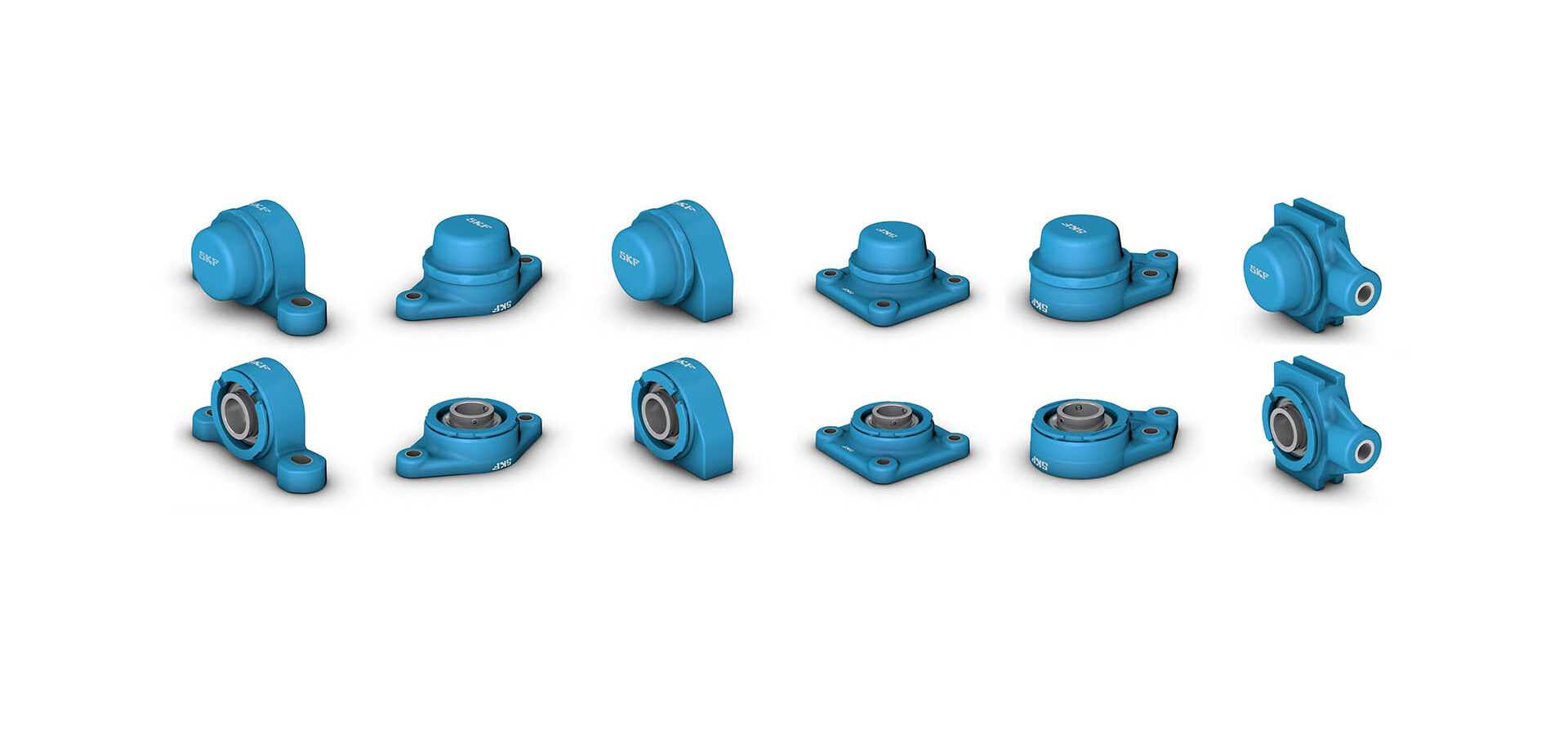 Food Line ball bearing units
With companies striving to perfect a proactive approach to food safety, SKF has launched Blue Range, a new range of Food Line ball bearing units that extend a hygienic-design mentality to bearing-unit components for food-processing equipment.
SKF specifically developed the Food Line ball bearing units from scratch, component by component, to improve hygiene, performance and compliance with food safety regulations. Thanks to an innovative sealing system, high-performing bearing grease and complete sealability of the units where needed, SKF Food Line ball bearings deliver outstanding performance benefits.
As a result, food and beverage processing companies can reduce unnecessary risks to food safety. The hygienic design of the bearing units reduces risk of bacteria build-up in difficult-to-clean areas and minimizes the spread of bacteria during cleaning.