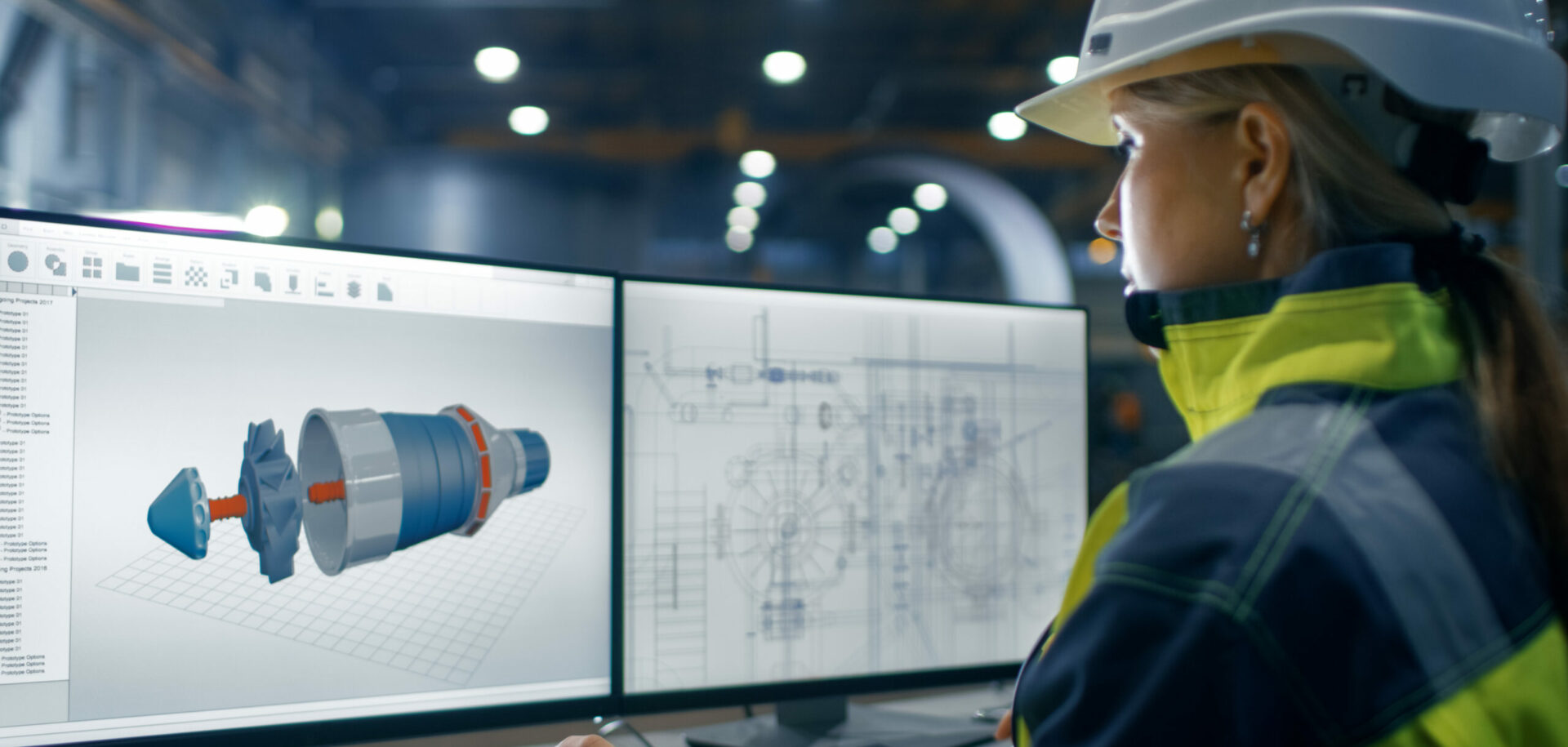 Improved sealing system solution for industrial machinery
SKF SPEEDI-SLEEVE is a well-proven solution to overcome problems with worn shafts, without having to disassemble the shaft or changing the seal dimensions while offering an excellent sealing surface. Now SKF has developed a new generation SKF SPEEDI-SLEEVE with features providing an even further enhanced sealing system performance.
Technology
To seal efficiently, radial shaft seals must run against a smooth, round surface – the seal counterface. If the counterface becomes worn, the seal will no longer be able to fulfill its function, which is to retain lubricant and to exclude contaminants. Typically, the counterface becomes scored when a contaminant particle is caught under the sealing lip and abrades the shaft, causing a sealing system leakage. A simple seal replacement will not be sufficient, and to repair the shaft it is usually necessary to disassemble the machine in order to re-grind or re-metal-ize the shaft. Using SKF SPEEDI-SLEEVE, this procedure is eliminated.
A PROVEN QUICK AND SIMPLE SOLUTION
SKF SPEEDI-SLEEVE has considerable advantages compared to maintenance approaches that require disassembly and re-machining of the shaft. No machining is involved at all when using SKF SPEEDI-SLEEVE; it is simply pushed into position over the worn area, providing an appropriate sealing surface, and this takes only a few minutes. The removable flange helps to simplify installation and can be left intact, provided it does not interfere with other components or reduce the supply of lubricant to the seal (fig. 1).
For new equipment, significant cost savings can be obtained when installing SKF SPEEDI-SLEEVE from the outset, since the shaft surface requirements are then less stringent and the life of the seal counterface can be extended.
THE NEW GENERATION
The new generation SKF SPEEDI-SLEEVE uses a proprietary stainless steel material and manufacturing process, resulting in an optimized seal counterface surface that minimizes wear on both the sleeve and the sealing lip. The proprietary material provides increased strength and excellent ductility properties of the sleeve. Imperceptible lubricant pockets enable the lubricant to reside on the sleeve and thereby prevent dry running of the seal that otherwise can create excessive wear.
Using SKF SPEEDI-SLEEVE, combined with an SKF radial shaft seal, customers will benefit from a more constant and increased durability of the sealing system. This will enable a more stable maintenance planning with improved predictability of the system service life.
TEST RESULTS
SKF SPEEDI-SLEEVE new generation has been tested for abrasion resistance using both coarse and fine dust with test duration of 500 hours. To test sealing system performance, a 2,000-hour life test was performed (fig. 2). Both tests were carried out at linear shaft speeds of up to 8,7 m/s. Under these conditions, SKF SPEEDI-SLEEVE new generation showed better resistance to abrasive media during the contamination test than the previous generation sleeve at least by a factor of 1,5. During the life test, the new generation reduced the wear of the seal counterface as well as the variation of the wear rate by approximately 30%. This reduction improves the sealing system reliability as well as the predictability of the system service life.
WIDE APPLICATION RANGE
SKF SPEEDI-SLEEVE is already an established solution for industrial gearboxes and industrial electrical equipment such as motor shafts, off-highway for construction and agricultural applications, industrial pumps and heavy industry like mining and minerals processing (fig. 3).
In OEM industrial gearbox applications, this sealing system provides a quick and easy maintenance solution and cost-effective equipment life cycles for customers. The enhanced sealing system performance offers increased mean time between failures (MTBF). Life-cycle costs are controlled through simplified maintenance procedures and the complete system is more protected, including bearings and gears.
Off–highway applications benefits of using SKF SPEEDI-SLEEVE are increased productivity and equipment reliability, coupled with total cost reduction and increased MTBF. These benefits are gained mainly through the ability to carry out repairs in the field, the enhanced sealing performance and the reduced cost of repairs. For off-highway applications there are about 15 positions where SKF SPEEDI-SLEEVE can be fitted on an average construction machine – typically all the driveline/transmission parts – thus offering considerable end user benefits.
For industrial electrical applications, SKF SPEEDI-SLEEVE can be fitted on each motor with the opportunity to increase MTBF thanks to the enhanced sealing system performance. For industrial pumps, the sleeve can also help to reduce manufacturing costs by offering an excellent sealing surface without the need of expensive shaft treatments.
In industries such as mining, minerals processing and cement production, SKF SPEEDI-SLEEVE has identified uses in crushers, conveyors, motors, reducers, fans, industrial gearboxes and pumps. Here, the gains are in improved productivity and profitability thanks to reduced need for maintenance and lower repair costs, combined with the ability to better comply with environmental standards and legislations. With a better sealing system and the ability to plan maintenance with more accuracy, the leakage of lubricants into the environment is reduced to a minimum.
SKF SPEEDI-SLEEVE is also available as SKF SPEEDI-SLEEVE Gold for more abrasive environments and applications using seals made of filled PTFE.
Whenever there is a radial shaft seal up to 8-inch shaft size, SKF SPEEDI-SLEEVE can help improve the sealing system performance and offer a quick and cost-effective maintenance solution.
SKF SPEEDI-SLEEVE standard size range covers nominal shaft diameters from 0.47 to 8 inches. To accomodate larger size requirements, SKF also offers other wear sleeve designs for nominal shaft diameters ranging from 8.3 to 45 inches.