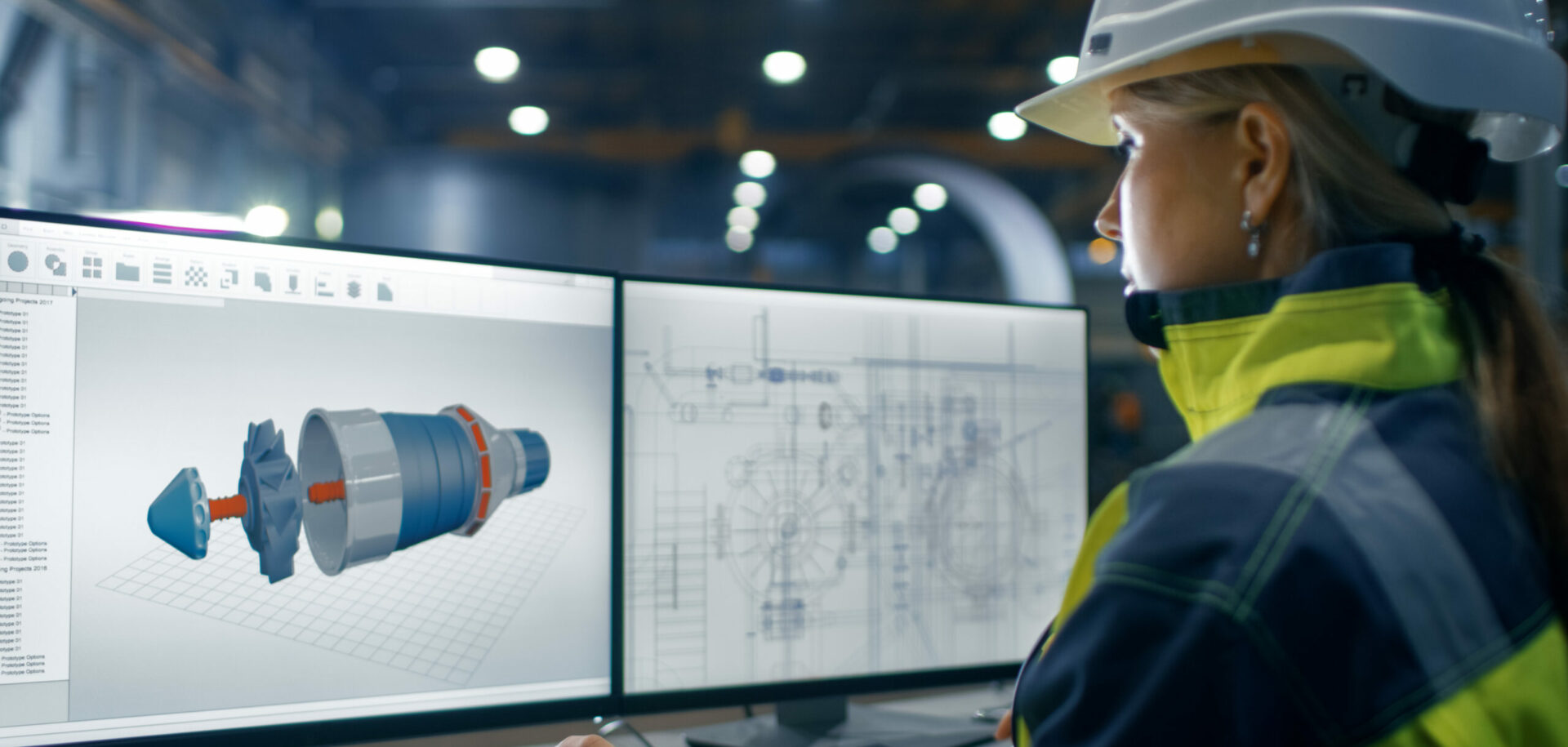 Life-cycle partnership in railways
SKF is at the forefront of developments in rail technology enabling the production of faster, quieter, safer and more efficient trains, and it provides tools to manage these assets throughout their life cycle for maximum productivity.
Geared to meet the requirements of manufacturers and operators alike, SKF railway service expertise originates from engineering know­ledge that goes back many decades, since SKF first helped develop, design and test train wheelset bearings across Europe.
Today, the solutions and services available from SKF for the railway industry include a global network of production, service and remanufacturing centres, all of them supported by a highly trained network of sales, application and service engineers. Taken together, this total offering of products, capability and expertise is unique, unmatched in the global rail industry. Whether it is providing advanced axlebox bearings, installing lubrication systems, validating reliability and safety requirements, performing bearing mounting and replacements, or conducting training in bearing solutions, these valuable solutions and others from SKF help keep the ever-expanding railway industry on track.
Life-cycle partnership
With the life-cycle partnership concept, SKF combines all its expertise and technologies to help railway customers meet their economic and environmental challenges, such as:
product innovation for profitable and sustainable growth
product/system development and implementation
asset management and remanufacturing
global industry specialist network
training
Specifications driven by close customer relationships
As a market leader and technology trendsetter, SKF is committed to the special demands of the railway industry and offers customized solutions and products.
Innovate to satisfy customer needs
SKF knowledge platforms and established practical experience can provide a precise customer needs analysis and a future-oriented solution based on economic and environmental requirements in railway applications. It is more than a partnership that unites SKF with its customers; it is a close and highly involved relationship from the start, driven by joint values such as safety, quality, profitability and energy saving.
Reliability through rigorous manufacturing and testing
SKF has an experienced railway team and manufacturing standards in excellence, accompanied by quality control and quality assurance techniques as well as dedicated railway test centres in China, Russia and Europe. The decisive key in long-term reliability is rigorous performance and endurance testing in modern test rigs as well as in the field, certified by qualified ­authorities.
Excellent service, global presence
The SKF installation service offers the best holistic service from homologation to on-site mounting, including manuals and documentation and individual training. SKF's highly trained local sales and service engineering teams provide railway customers with dedicated application knowledge and personal support – in the local language and for customized requirements. SKF's strong local resources, around 140 manufacturing and operational sites in 32 countries, offer the best customer service capabilities to the global railway industry.
Monitor assets for lower life-cycle cost
SKF has a deep knowledge of railway reliability that is unmatched in the world. Close working partnerships with customers have given SKF a unique and intimate understanding of the processes and challenges specific to every railway industry. As a result, SKF stands apart as a total solution provider for maximizing reliability, safety and operator productivity. Using condition monitoring systems and applying sophisticated algorithms for data processing can detect incipient damage and allow sufficient time for repairs before significant mechanical failures occur, thus lowering life-cycle costs.
Maintenance strategies to increase uptime
Maintenance and repair service performed by SKF personnel provides longer product life, reduces unplanned maintenance and increases uptime. SKF offers an individual maintenance strategy and engineering plan. SKF personnel remanufacture bearings and return them as good as new, using state-of the-art technologies, strict reuse guidelines, advanced ­remanufacturing systems and rigorous quality control.
SKF's quality promise
SKF pursues a systematic and disciplined approach to achieve radical improvements in all business processes with improved customer satisfaction as a primary goal. Continuous improvement is achieved by using Six Sigma methods and toolboxes as well as the SKF Business Excellence programme.
SKF Six Sigma
SKF Six Sigma is a continuous improvement programme within SKF that targets waste and defects in all business processes. There are a number of tools and methodologies within the SKF Six Sigma programme, ranging from traditional DMAIC and Design for Six Sigma to Lean and other waste-reducing methodologies. The foundations for SKF Six Sigma improvements are fact-based and sustainable and contribute to the business objectives.
SKF Business Excellence
SKF Business Excellence delivers value to customers in the most effective and efficient way possible, by utilizing the knowledge of employees and partners and the company's technology. With Business Excellence, SKF is expanding its experience from the manufacturing area into other processes and operations within the SKF Group. Business Excellence is more than just about results; it actively challenges the organization to consider whether it is achieving the right results in the best way possible.
Certification
SKF quality is documented by relevant quality certificates, which are based on international standards and customer approvals. For example, the SKF Engineering & Research Centre in the Netherlands has achieved ISO/EC 17025 and the SKF Railway operation has been awarded both ISO 9001 and the International Railway Industry Standard (IRIS) certificate. In addition to these global certifications SKF has also been awarded numerous customer quality certificates from key market players such as SNCF and DB.
Awards
Customer awards can be seen as recognition for SKF's outstanding efforts to meet and exceed customer requirements. This is achieved through the operation of reliable and efficient processes and a programme for continuous improvement with a goal of zero defects. These customer awards confirm SKF's commitment to continuous improvement.
INSOCOAT is a registered trademark of the SKF Group
The SKF offering – SKF solution packages
Bogie solutions
The bogie application-related solutions include:
• axleboxes
• wheelset bearings
• sensors
• condition monitoring
• subsystems
• related services
• on-board lubrication systems
Drive solutions
The delivery scope for the present and future comprises:
• bearings for traction motors and gearboxes
• electrically insulated INSOCOAT and hybrid bearings
• traction motor bearing units
• sensors
• condition monitoring
• services.
SKF offers a unique worldwide network of sales, application and service engineers to work closely with manufacturers and operators on international projects.
Related Links