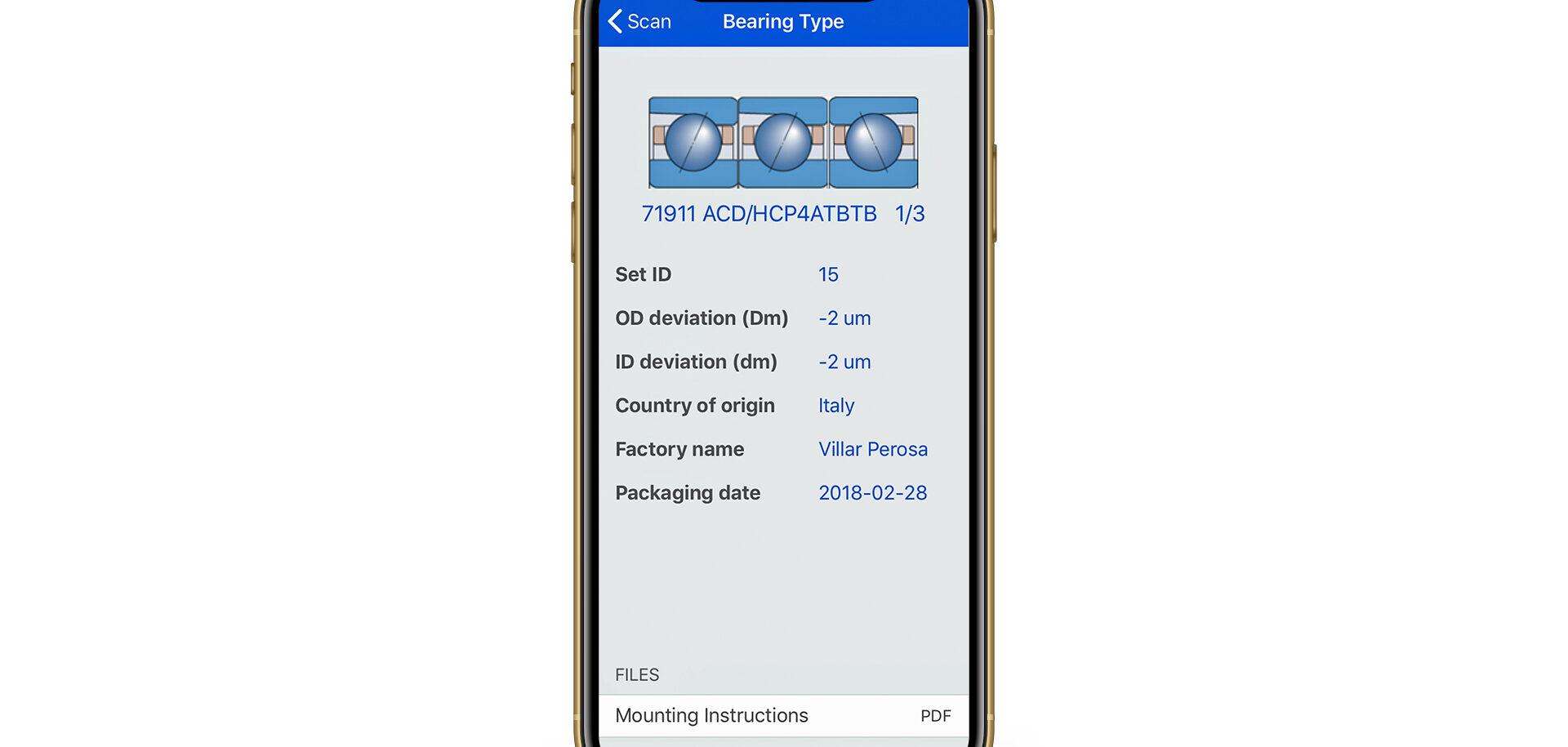 New app for tracing bearings
SKF is developing a new app that can be used for tracing super-precision bearings. With the planned Traceability App, the most important specifications of SKF super-precision bearings will be at hand on commercially available smartphones and tablets. The user simply scans the data matrix code on the future packages or bearings. This provides information on the exact marking of the bearing and when and where the bearing was manufactured. A measurement report will also be included.
The app is programmed not only to contribute to the traceability of each bearing, but also to facilitate the grouping of several bearings. This is particularly helpful if the user is looking for a matching set of bearings.
In addition, with the app SKF intends to provide installation instructions in digital form for the respective super-precision bearings. This will contribute to reduced paperwork and thus will help preserve resources. The user will also have direct access to the relevant bearing calculation tools from SKF, an additional time saver.