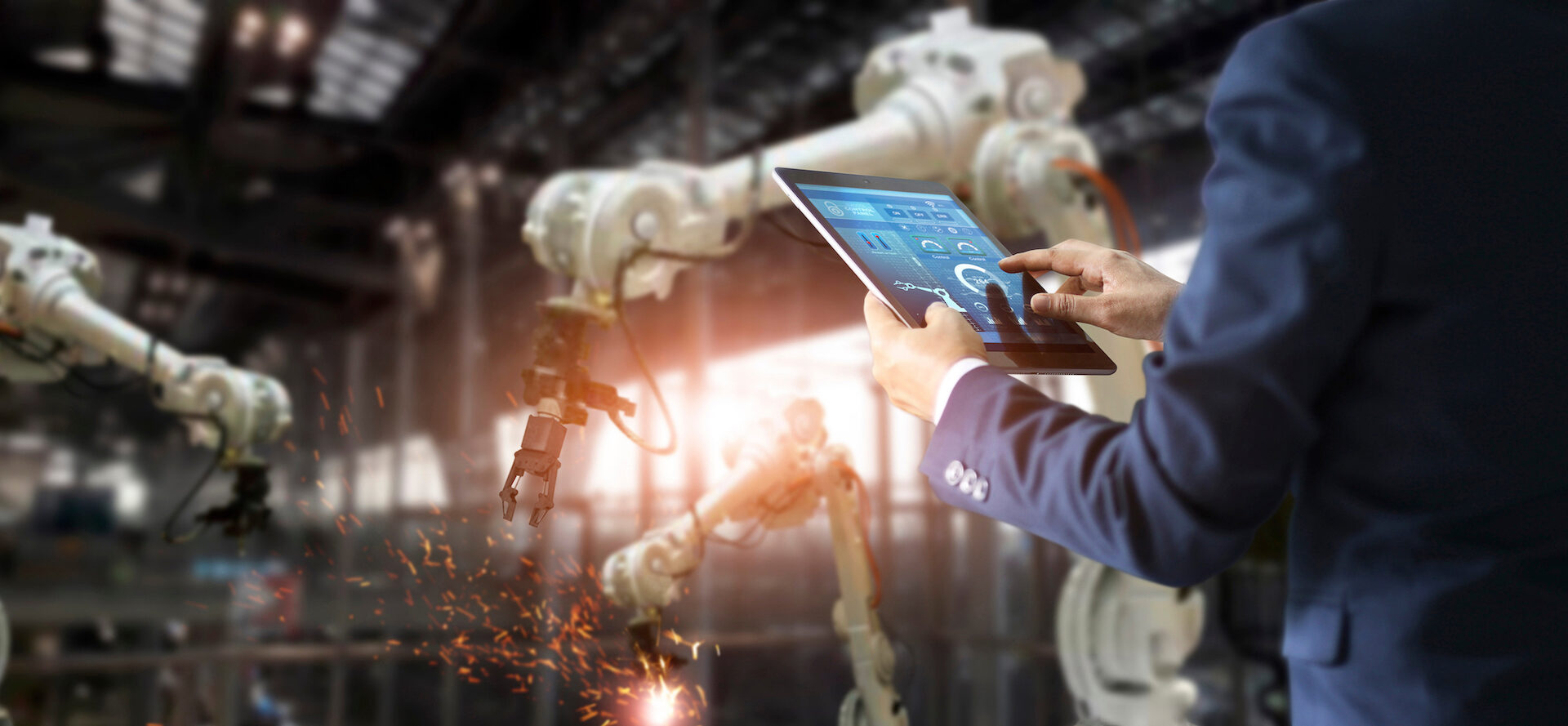 Northern node
Cooperation between SKF and Luleå University of Technology in Sweden is yielding significant bene­fits for all involved. SKF is able to explore new possibilities for its technologies and the university is gaining experience with real-life problems.
The town of Luleå lies on Sweden's north-eastern coast, just 120 kilometres below the Arctic Circle. Its high latitude means that the winters here are long and, in summer, the sun can be visible for more than 23 hours each day.
While Luleå was built around mining and shipping, today it's also a thriving research and technology hub and enjoys the nickname "The Node Pole", thanks to heavy investment in data and IT infrastructure.
It was in this environment that SKF in 2012 established a University Technology Centre (UTC) within Luleå University of Technology (LTU) – the fifth such centre of its kind in the world. Today, co-operation between the company and the university is thriving, with academics working on a range of projects related to condition monitoring. These include investigating further possibilities for SKF's Insight technology, the company's new smart bearing solution. Launched at the 2013 Hannover Messe, SKF Insight enables continuous reporting of bearing operating conditions.
Jerker Delsing, an LTU professor of industrial electronics, explains that there are major benefits for all involved in the University Technology Centre. "Cooperation with industry sharpens our research," he says. "It also makes work particularly enjoyable."
Per-Erik Larsson, SKF's liaison to the UTC, says the benefits flow both ways. "We have an open and honest relationship with the shared goal of finding the best technological solutions to the problems facing us," he says.
There are currently eight researchers working on different projects within the UTC, along with six doctoral students, from Finland, Mexico, Nepal,  Sweden and the United States.
As well as its own resources, the UTC enjoys links to three other departments within the university: Machine Elements; the Embedded Internet Systems Lab (EISLAB); and Operation and Maintenance Engineering. This means SKF can draw on the expertise of academics not directly funded by the UTC. At the same time, SKF's financial commitment has a ripple effect within the university, contributing both economically and in terms of knowledge.
Delsing says one major benefit for the academics involved is practical experience. "It's one of the things that I think is most exciting about our relationship – that we get to know what industry needs," he says.
Delsing says practical concerns can sometimes be overlooked by academics. For example, further developing a bearing that can continuously report on its condition is much more complex than simply working out how to transmit information from point A to point B.
"In real life there's a thick steel wall in the way, and we need to find a solution to this," he says. "It's in just this way that SKF drives research forward – by posing questions that it would be easy for us academics to overlook."
When the centre was set up, SKF presented its needs to the LTU, which then came up with 16 different project proposals. SKF analyzed the proposals and assigned importance rankings to them. The LTU proposals closely matched SKF's needs, Larsson says.
It is too early yet for products from the cooperation to have made it to market, but that day may not be far off. The UTC is also contributing to, and is expected to benefit from, Europe's largest automation project, Arrowhead. This is being led by LTU and involves a total of 78 companies and institutions, including SKF.
Delsing says, "Through the Arrowhead cooperation we're working to test smart bearings for train wheelsets to see if we can get the technology to work in a real environment."
SKF Insight is a trademark of the SKF Group
SKF Insight
Launched at the 2013 Hannover Messe, SKF Insight technology enables bearings to be both the heart and the brain of rotating machinery.
Prior to its release, condition monitoring equipment for bearings could only report damage once it had occurred. SKF Insight, with its embedded intelligent wireless sensor technology, makes it possible to monitor and report on a bearing's condition even before there is incipient damage. Customers can then take remedial action, such as adding lubricant or mitigating transient excessive loads, potentially avoiding premature damage and downtime.
SKF Insight also makes it possible to measure the load a bearing actually experiences rather than the loads the bearing arrangement was designed for – important input for the enhanced design of future products.
Smart bearings are not yet available as standard products, but the technology is available as a customized solution for interested customers.
Brian Murray, SKF's manager of innovation in the industrial market, started the SKF Insight project about five years ago, when he took the idea to the company's Innovation Board.
"SKF is a world expert in bearing design and selection," he says. "Separately, SKF is a world leader in condition monitoring technology. The idea was to combine these two capabilities into new and unique customer ferings."
Murray's timing was good, as the development of industrial wireless technologies has done much to make the concept of a "smart bearing" a practical reality in the industrial world. Prior to launch at the Hannover Messe, the technology was trialled with key customers in industries including wind energy, railways and metals.
With SKF Insight credentials established, SKF is now researching ways to make optimal use of the technology.
LTU's EISLAB (Embedded Internet Systems Lab) is investigating the best way to capture and transmit signals from smart bearings.
"A sensor about one cubic centimetre in size is attached to the bearing," says Jerker Delsing, an LTU professor of industrial electronics. "This turns it into its own Web server that wirelessly communicates with the outside world."
Meanwhile, LTU's Machine Elements department is working on interpreting the received signals. Professor Roland Larsson explains: "We convert them to 'condition data' that tell us what's happening inside the bearing."
Professor Uday Kumar, of LTU's Operation and Maintenance Engineering department, focuses on interpreting the bearing operating data that the equipment owners have access to and helping them make the right decisions.