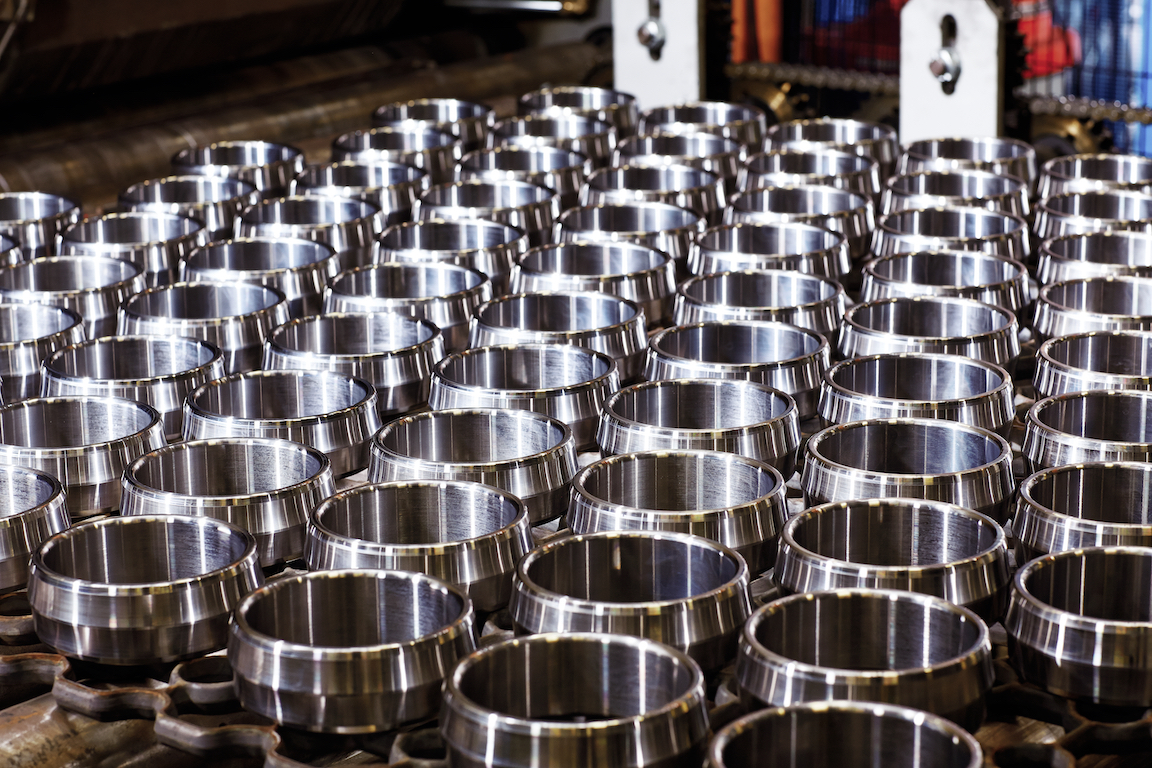 Opening doors to fuel economy
The familiar pneumatic hiss of bus doors may soon disappear. Good riddance!
If you were to consider how to make a bus more fuel-efficient, chances are that you would not immediately think of the doors. But doors for buses – particularly city buses  – pose a design challenge for manufacturers. Doors are the most common cause of mechanical breakdown in buses, leading to expensive downtime for operators and frustration for commuters. The energy used by doors' pneumatic compressors adds up as they open and close up to 1,000 times every 24 hours. Such doors are time-consuming to install and adjust.
But change is coming. Volvo Buses is collaborating with SKF on an electromechanical door-opening system for city buses that provides significant fuel savings and improved reliability. "This is a big step in the right direction," says Edward Jobson, environment director at the Swedish bus manufacturer. "You could compare the fuel savings with reducing the weight of the bus by 500 to 700 kilograms."
Head office: Gothenburg, Sweden
Employees: 7,900 worldwide
Production: Europe, North and South America, Asia, Africa
Workshops: 1,200 in more than 80 countries.
Pneumatic systems are used in various applications on buses, including brakes and suspension. The increased use of electricity as a power source for vehicles – Volvo Buses foresees hybrids accounting for one-third of its sales in a couple of years' time – is creating opportunities for more energy-efficient electro­mechanical solutions. "When energy is transferred from the combustion engine in order to generate pressurized air and the pneumatic drive, there are significant energy losses," says Jobson. "These are sensitive systems, with lots of leakage and failures. So when we have more electricity available on board because of vehicle electrification, we see potential for electrifying more components, including doors."
Some years ago, Volvo Buses teamed up with SKF to develop an alternative to pneumatic door-opening systems that is both more reliable and more energy-efficient. The resulting solution is an actuator that integrates electrical and mechanical elements to precisely control the door's speed and position. The actuator has been subjected to an extensive testing and verification programme, both at the SP Technical Research Institute of Sweden and at Volvo Buses' own testing facilities. "Doors are an area for improvement when it comes to control, reliability and fuel saving in the city bus business.  Other manufacturers have been presenting solutions that have not worked optimally in the way they were meant to," says Lars Stranned, chief project manager at Volvo Buses. "You get one chance to really convince the market of the bene­fits of your solution, so you have to be very focused on providing a quality-secured solution." The next step will be to install the actuators in different types of buses, such as low-floor and low-entry vehicles, and with different door configurations, for further evaluation.
Demonstrating the system on a test bus parked in a foggy riverside lot near Volvo's Gothenburg headquarters, Stranned explains that while pneumatic doors are hard to control precisely, the SKF/Volvo electromechanical solution makes it possible to pre-program the opening and clos­ing pattern of the doors. "You can make the doors open and close quickly but slow down at the end of each cycle, meaning less wear on mechanical parts," says Stranned. Installation and adjustment are also improved, with the actuators essentially becoming a plug-and-play solution. "You mount the actu­ator, connect the electronics and a small pneumatic hose for emergency backup, press a button to calibrate, and it's ready for operation," says Stranned. There is also the benefit of the bus manufacturer being able to use the unit with doors from different suppliers, as well as quick replacement in case of malfunction.
But the most eye-catching benefit of switching from pneumatic door openers to electro­mechanical actuators is the fuel savings. "You might imagine that a door would not contribute much on fuel consumption, but you would be surprised," says Jobson, explaining that fuel use during a bus's working life accounts for about 80 percent of its total life-cycle environmental impact. "This solution gives a significant improvement to the environmental load of our vehicles over their life cycle," he says. "We have reduced fuel consumption by 37 percent with our hybrid buses, and now with these actuators and with other measures we can reduce it by another 2 percent. So we are approaching 40 percent fuel savings altogether, which is more than we have been able to achieve in the past 30 years."
Richard Klausen, general manager of SKF Actuation Systems, says the actuator requires 80 to 90 percent less energy than a pneumatic system does. "There are a few examples out there of electro­mechanical solutions being used for bus doors, but as far as we know this is the first one that lives up to all the specifications," he says.