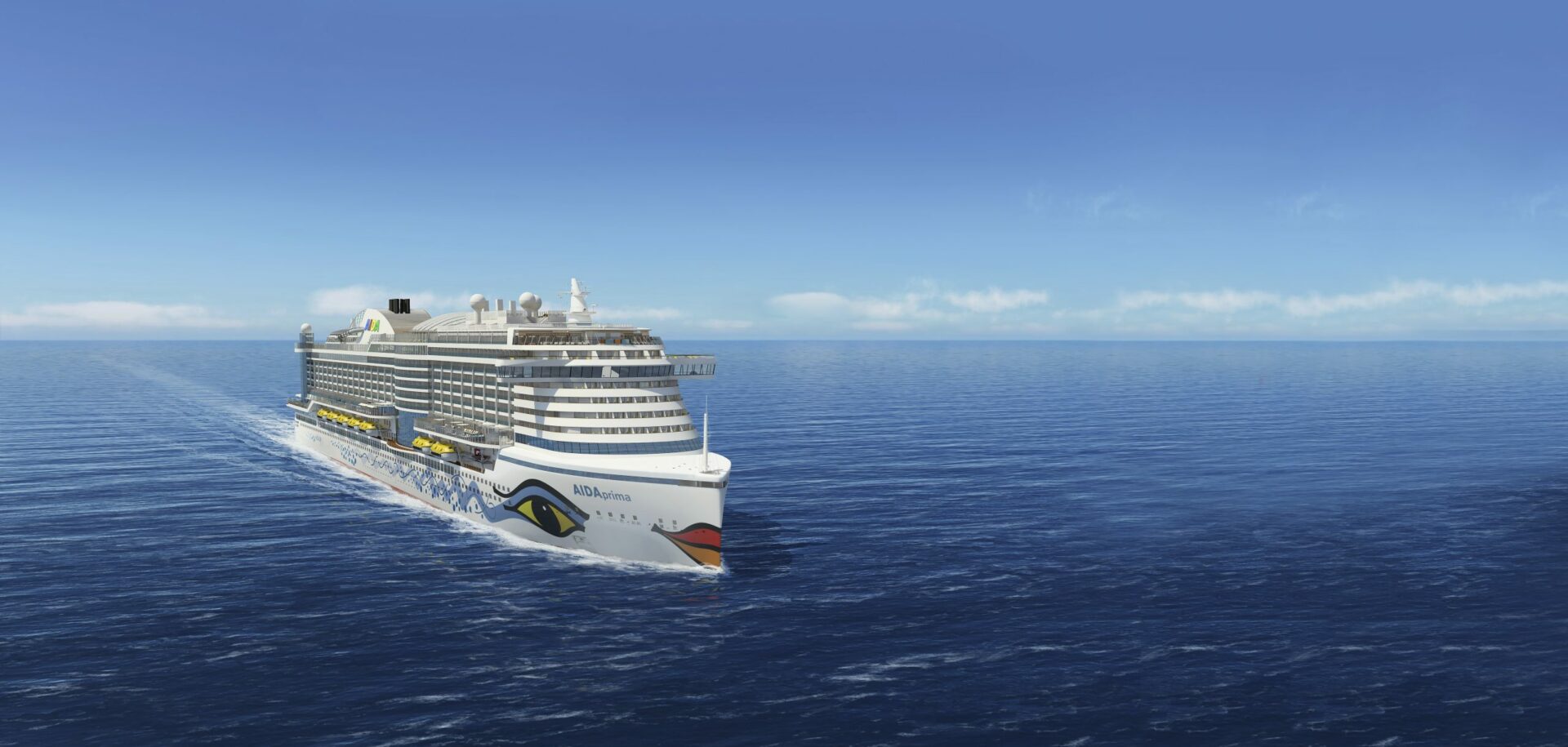 Healthier cruising
Germany's largest cruise operator, AIDA Cruises, revolutionized the German cruise market in 1996 with a new holiday concept. With its 11th ship, AIDAprima, it's staying true to its successful formula – but offering a lot more of everything.
Some people still think that you have to pack your tuxedo if you go on a cruise, and the most exciting thing that might happen is that you'll be invited to the captain's table. Otherwise, you can expect to chug across the oceans, sipping daiquiris on deckchairs. If you're lucky, you might meet Fred Astaire at the bar.
AIDA Cruises has been an important influence in making cruises a much more youthful and democratic experience. Its first ship, the AIDA, later renamed AIDAcara, introduced buffet restaurants, casual clothing and lots of what Germans call "wellness" – such things as saunas, swimming pools, sports pitches and gyms.
The concept was directed at a younger audience and has been so successful that, between 2007 and 2013, a new ship was added every year.
With the latest addition to the fleet, AIDAprima, to be launched in October 2015, AIDA Cruises is moving up one serious size. The new 124,500-tonne ship can carry 3,250 passengers instead of 2,200 for its present cruise ships, and it will have more of everything.  With 12 restaurants, you'll scarcely need to eat at the same place twice. A retractable UV-transparent foil roof means you don't even have to worry about the weather as you relax on a palm-fringed beach.
But AIDAprima, the first of two sister ships being built by Mitsubishi Heavy Industries in Nagasaki, Japan, has a number of technical features that set it apart from its predecessors. "Most important is the new comprehensive emission filter," says Jens Kohlmann, director, Yards and Strategic Projects for AIDA Cruises. "This filter, incorporated for the first time ever on a cruise ship, reduces three forms of emissions – soot particles, nitrogen oxides and sulphur oxides – by between 90 and 99 percent."
AIDA Cruises
AIDA Cruises is Germany's leading cruise operator and part of the world's largest cruise company, Carnival Corporation & plc. The current AIDA fleet comprises 10 ships and will expand to 12 by 2016. AIDA Cruises currently employs 6,900 people on-board and ashore.
The new filter, which is also being retrofitted to the current fleet, is a major element in a 100-million-euro package of measures by AIDA Cruises to reduce the environmental impact of its fleet.
That's an important achievement: Cruise ships run on marine fuel oil made from the dregs of the refining process, a fact that has drawn criticism from environmental campaigners. But AIDAprima is actually garnering praise from environmentalists. NABU (the Nature and Biodiversity Conservation Union) in Germany has described AIDAprima as the most environmentally friendly new European cruise ship. "With this," says NABU CEO Leif Miller, "the German market leader puts itself ahead of the field worldwide."
AIDAprima also has a dual-fuel motor, which can  run on liquid natural gas, a much cleaner fuel, when it's berthed in port. "AIDA Cruises ships spend 40 percent of their time in port," says Monika Griefahn, director for Environment and Community for the company. "If you bear that in mind, you can see how important our measures to reduce port emissions are." The ship can also be plugged into the port mains electricity supply wherever appropriate infrastructure exists.
But the best fuel saving is to reduce fuel consumption, and the new ship uses 20 percent less energy than its immediate predecessor, AIDAstella, even though it's so much larger.
"Half of this comes from reducing the power needed for hotel operations through better insulation, electronically controlled pumps and LED lighting," Kohlmann says, "and the other half from an innovative drive concept."
The bow of the ship has been completely re-designed, giving it an unusual 19th-century look with an absolutely straight line from prow to water. According to Kohlmann, the new bow in itself means a fuel savings of 10 percent.
And more savings come from having the ship float on little bubbles of air: The Mitsubishi Air Lubrication System (MALS) produces a carpet of bubbles to lower friction and improve fuel consumption by a further 7 percent. "That's the minimum," says Matthias Weber, senior super-intendent, Newbuildings. "We're hoping for more, but we'll only know that after the test voyages."
As Kohlmann says, "We show our guests the most beautiful places in the world, and it's the beauty of nature that our guests want to experience. An intact environment and a sustainable business model are the fundamental conditions for us to be able to offer successful cruises in the future."
An even keel
Part of the comfort required of a good cruise ship is that passengers should be able to see the ocean but not feel it too much. AIDAprima, like all of AIDA's earlier ships, is fitted with retractable fin stabilizers from SKF Blohm + Voss Industries of Hamburg, Germany. The operation of the stabilizers, which are fitted in the lower part of the hull, are controlled  by sensors so that they counter the movement of the sea and reduce rolling by up to 95 percent. Having unusually powerful motors means that SKF stabilizers can be more compact and take up less space in the ship's hull than comparable products.