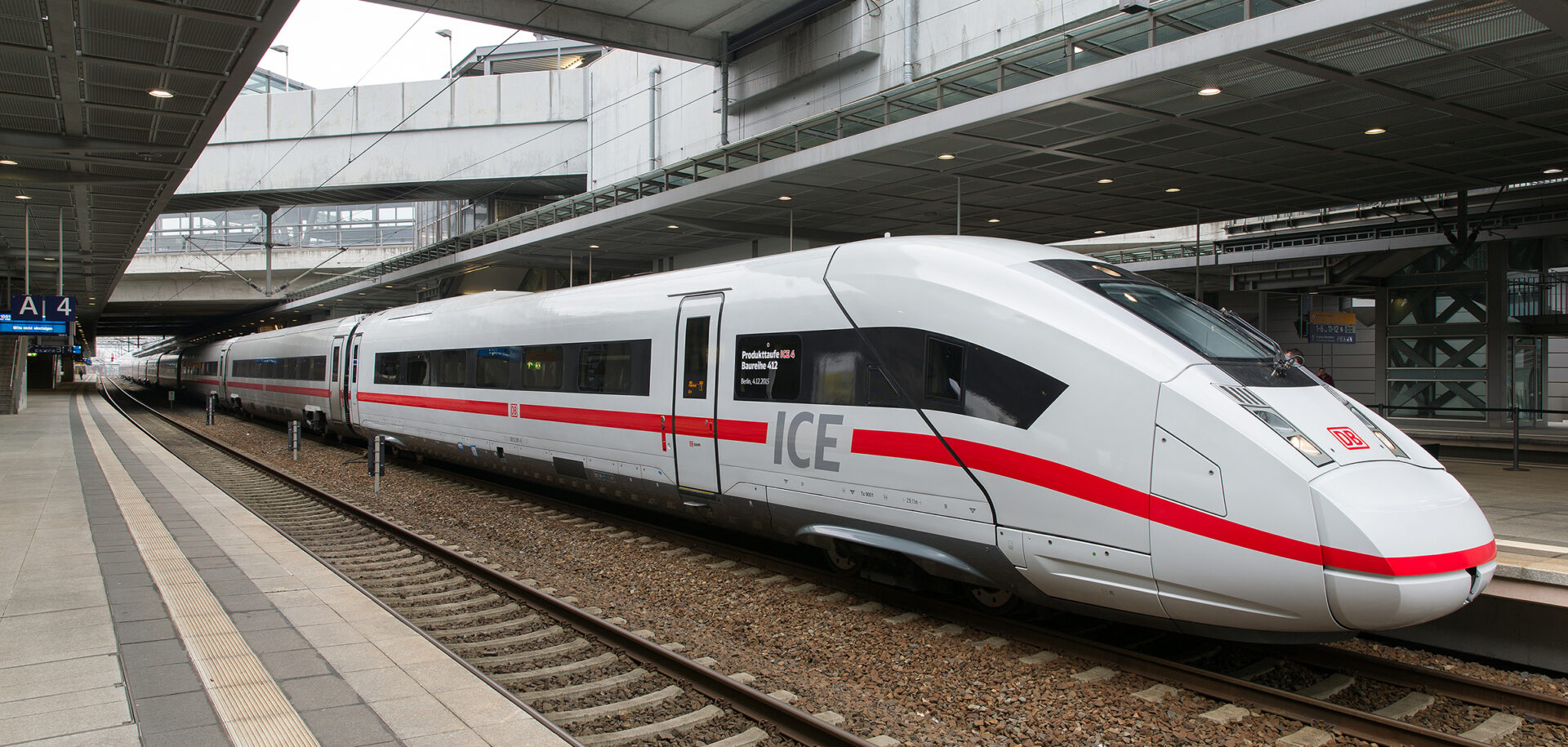 Railway order for German Railways
The new ICE-4 passenger train will become the backbone of Deutsche Bahn's (German Railways) long-distance network. The new train, which will operate routinely at 250 kilometres per hour, has been designed using a modular concept, allowing it to be reconfigured to suit a wide range of applications on the German rail network.
The trailer bogies, supplied by Bombardier, use an inboard bearing arrangement enabling lower weight and energy consumption. For this application, SKF has developed a special tapered roller bearing unit with integrated sensors to monitor the speed and direction of rotation of each wheelset. Building the sensors into the bearing unit itself minimizes the space required for the whole assembly, an important characteristic in the inboard configuration where space is limited.
The motor bogies, developed by train builder Siemens, use a more conventional outboard bearing arrangement, an area where SKF also has extensive experience. Again the company opted for an integrated bearing unit solution, this time using SKF cylindrical roller bearings.