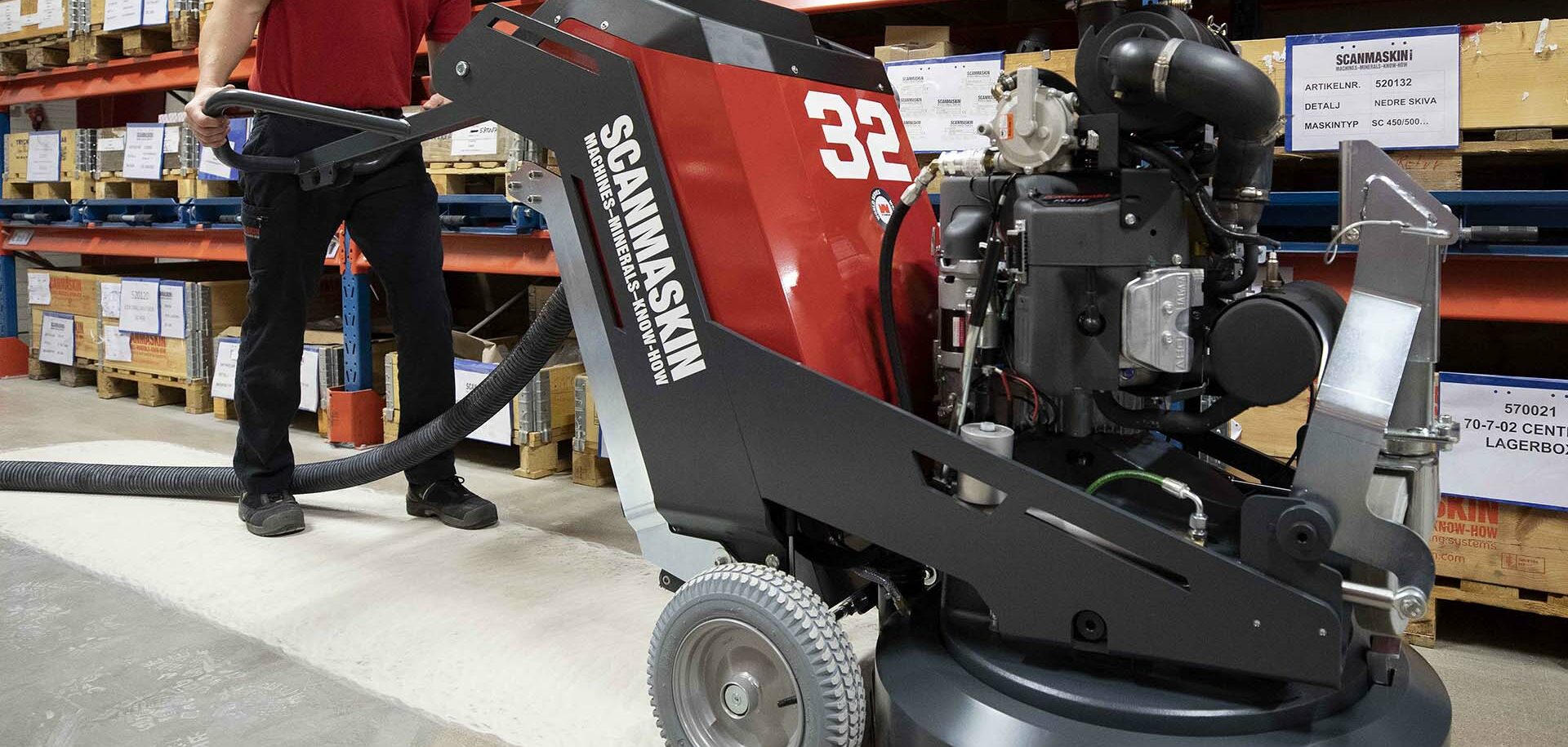 Sealing solution for professional floor-grinding machine
SKF has supported Swedish floor-grinding machine manufacturer Scanmaskin by developing a tailored radial shaft seal for its latest, most high-performing machine in a record lead time of four months. The Scanmaskin World Series was developed with support from SKF's application engineering team in Sweden and has an expected service life of 20 years.
"Professional floor grinders operate in harsh conditions, with dust a major issue for machine reliability and performance," says Paolo Bergstrand, CEO of Scanmaskin. "The machines need to withstand being used on rough and uneven sources, without compromising on efficiency, calculated by the amount of surface area one can grind per hour of operation."
Seals have a crucial impact on system performance. Life and reliability of what is often considered a simple component can make all the difference to a product and its efficient operation. SKF's industrial sealing solutions include power transmission seals, hydraulic seals, fluid handling seals and machined seals.