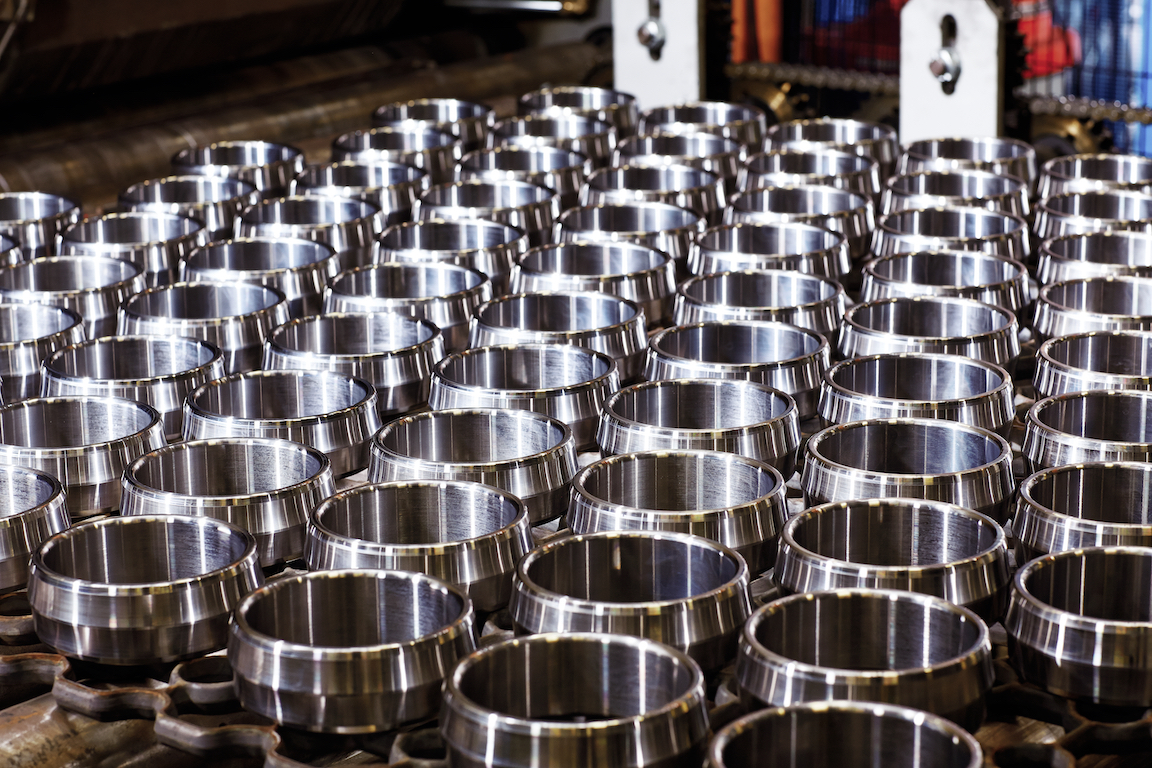 Sensor sensibility
Working with sheet metal has been likened to handling "a fast-moving guillotine". In Perth, Australia, Lazer Safe builds advanced systems that protect operators of press brakes, machines that bend and form sheet metal.
There is very little to draw attention to a beige-coloured building on an industrial estate in the Perth suburb of Malaga. The unremarkable structure has car parking in front, and its perimeter is ringed with barbed-wire-topped fencing.
This is the home of safety-system manufacturer Lazer Safe, and what goes on inside is anything but unremarkable. Here, Lazer Safe technicians and electronics engineers are busy assembling state-of-the-art laser guarding systems for press brakes, machines that bend and form sheet metal in the manufacture of white goods, air conditioners, vehicle parts and many other common items.
"Sheet metal work is dangerous, employing a fast-moving guillotine," says Paul Gould, Lazer Safe design engineer. "Our system guards the operator; it detects fingers and stops the machine."
Established in 1998 in Perth, Western Australia, Lazer Safe specializes in the research, development, assembly and worldwide sales of safety systems for metal manufacturing machines.
Key products include the Press Control Safety System (PCSS) and the LZS-003 Operator Guarding System.
The LZS series can be installed either at the time of manufacture or as a retrofit to a press brake that is already in service. It is generally regarded as the world's most advanced operator guarding system for press brakes.
The PCSS is designed to render existing conventional safety and control operations obsolete. A single factory-fitted PCSS replaces a collection of components and complex wiring, offering press brake manufacturers significant manufacturing economies. With a speed of operation as fast as a milli­second and a high level of programming flexibility, the PCSS also facilitates substantial productivity improvements.
Established in 1998, Lazer Safe specializes in the research, development, assembly and worldwide sale of safety and control systems for metal manufacturing machines. The company's first product range, the laser-based LZS series, is generally considered the world's most advanced system for protecting operators of press brakes.
The anonymous building in Malaga may give the impression that Lazer Safe is a small local business, but looks can deceive. The company has an active international dealer network, with representatives in Britain, China, Denmark, France, Germany, Italy, Japan, the Netherlands, New Zealand, North America, Spain, Sweden and Turkey. By combining innovation, precision and service, Lazer Safe has become a leader in the field of press brake safety systems – and it is getting bigger. "The Lazer Safe guard system is used extensively by all major press brake manufacturers across all of Europe," says Brad Shea, Lazer Safe's production manager. "With increasingly strict safety standards in North America, South America and China, Lazer Safe is expecting significant growth in these markets."
The most common form of guard system uses a "light curtain", an invisible fence in front of the press brake tool. It's a clumsy solution in an industry where a lot of the work is done by hand in small batches. "It doesn't allow for intricate, small-scale work," says Gould.
Lazer Safe uses two carefully aligned laser beams fired from units held in place by adjustable brackets. The increased precision means more safety.
But while safety is the primary purpose of its technology, Lazer Safe explains its market-leading position differently. "No one wants to buy safety," says Gould, "but a machine runs faster when it is safer. We sell productivity."
Precision lasers need precision brackets, and that's how SKF has forged a valuable partnership with Lazer Safe. SKF offers brackets that incorporate linear bearings and custom-made rails for each Lazer Safe guard system.
"SKF rails are very cost-effective for the precision and torsional stiffness that we require," says Shea. "We often hear back from customers who have used other brackets that they are having alignment problems."
Shea has nothing but praise for SKF. "SKF and its local Perth representative have been extremely accommodating in providing a top-quality product along with the service to match," he says. "The linear rail is pre-cut to our specified requirements, and sufficient stock is always held ready for short-lead-time demand."
SKF Down Under
Lazer Safe provides brackets incorporating SKF linear bearings and rails with most of the guard systems dispatched to North America and with 20 percent of the systems supplied to Europe. They also supply linear brackets with the majority of systems sold to China and Japan.
In Australia, SKF employs 380 people in 29 branches, and there are more than 60 SKF Authorized Distributors. David Hofstede, SKF's product manager, Mechatronics, is based in Melbourne. He is proud of the relationship between Lazer Safe and SKF.
"We are always seeking out opportunities that complement the range of products," he says. "This application is unique to the product, so finding the right opportunities can be challenging. However, in this case it has been rewarding for both SKF and Lazer Safe."